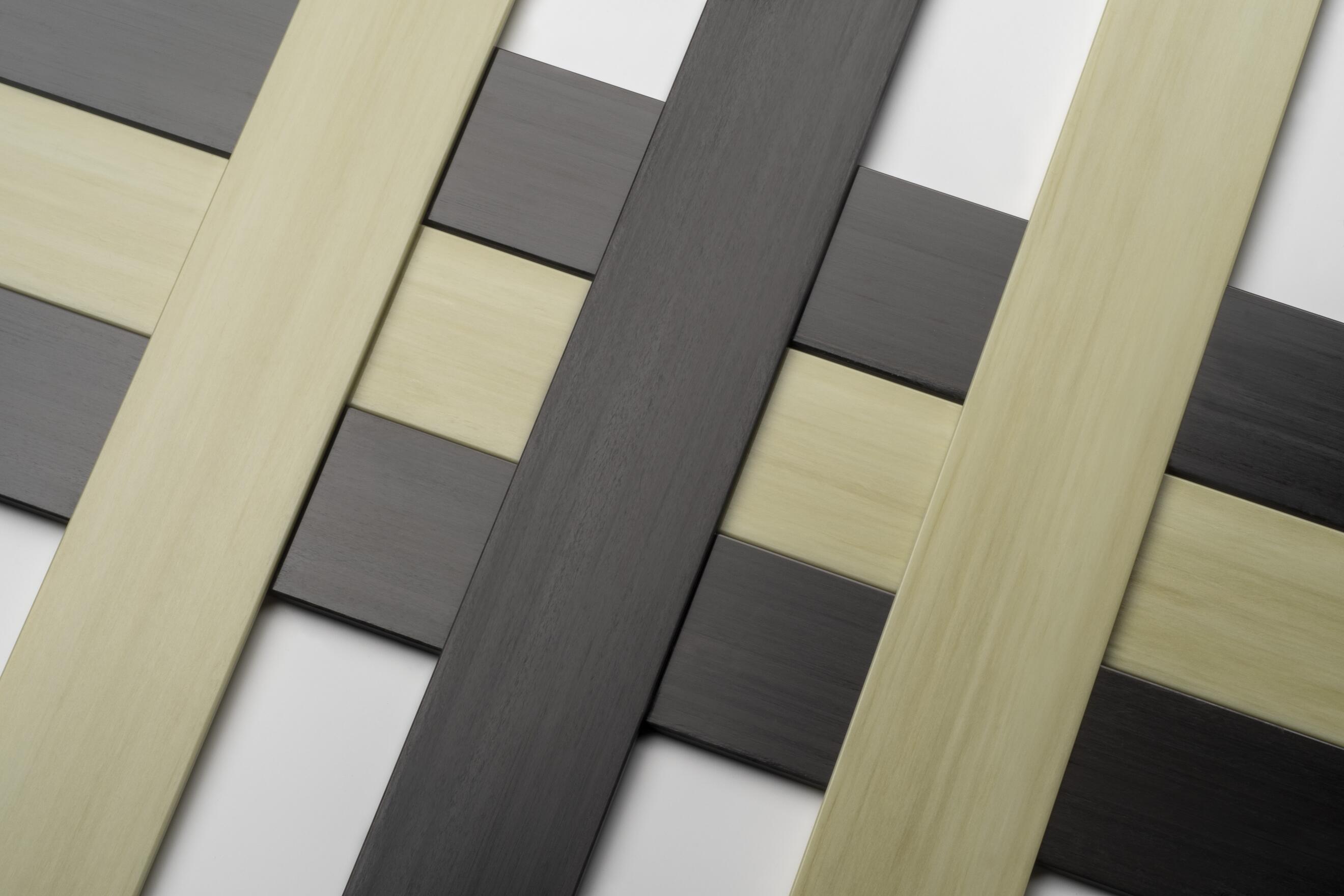 Processing technology
Innovative PU resins for pultrusion enable high productivity for composite parts
We offer a range of innovative polyurethane (PU) resins specially tailored for pultrusion applications. These combine the strength and lightweight of composite parts with high processing productivity, making PU pultrusion a cost-effective alternative to traditional materials in multiple sectors.
In applications from wind turbines to window frames, from electric vehicles to railway infrastructure, manufacturers are on the lookout for innovative polymer or composite materials that offer better performance than traditional metals or wood. This search for composite replacement solutions is driven by climate change, global urbanization and the strain on mobility systems, as well as the need for more energy efficiency and lower material consumption.
Pultrusion is an excellent process for producing continuous fiber-reinforced composites. The technology enables a constant, high-strength cross-section that runs in the direction of the fibers, while also delivering high stiffness, low thermal expansion and good thermal insulating behavior, all in a lightweight polymer composite material.
Our PU pultrusion systems help to increase our customers' productivity, reducing the time and energy required to produce high-quality composite parts. We also support them at every stage of development, enabling manufacturers to replace traditional materials with high performance, pultruded PU composites.
High productivity: the challenge of pultrusion and our mission
To become a viable alternative for more industries, pultrusion technology requires a transformation in productivity without sacrificing part quality and performance. This is driving the demand for new pultrusion polymer resins.
Any new high-tech resin system for pultrusion must be inherently versatile. To impregnate the reinforcement fiber roving or mat thoroughly – which is a special challenge with carbon fibers – the resin must offer extremely low viscosity after mixing. Then, when it is heated after impregnation, the resin must react quickly to achieve fast curing, striking a good balance between increased line speed and excellent mechanical properties for composite materials. We have developed our PU pultrusion systems to solve this dilemma.
Our polyurethane pultrusion systems: excellent mechanical properties with a boost in productivity
We have developed a range of tailored polyurethane systems for glass and carbon fiber pultrusion that combine cutting-edge mechanical properties with fast processing. These material solutions are part of the Baydur® PUL family, a series of two-component, aromatic polyurethane material systems with excellent processability and outstanding mechanical properties.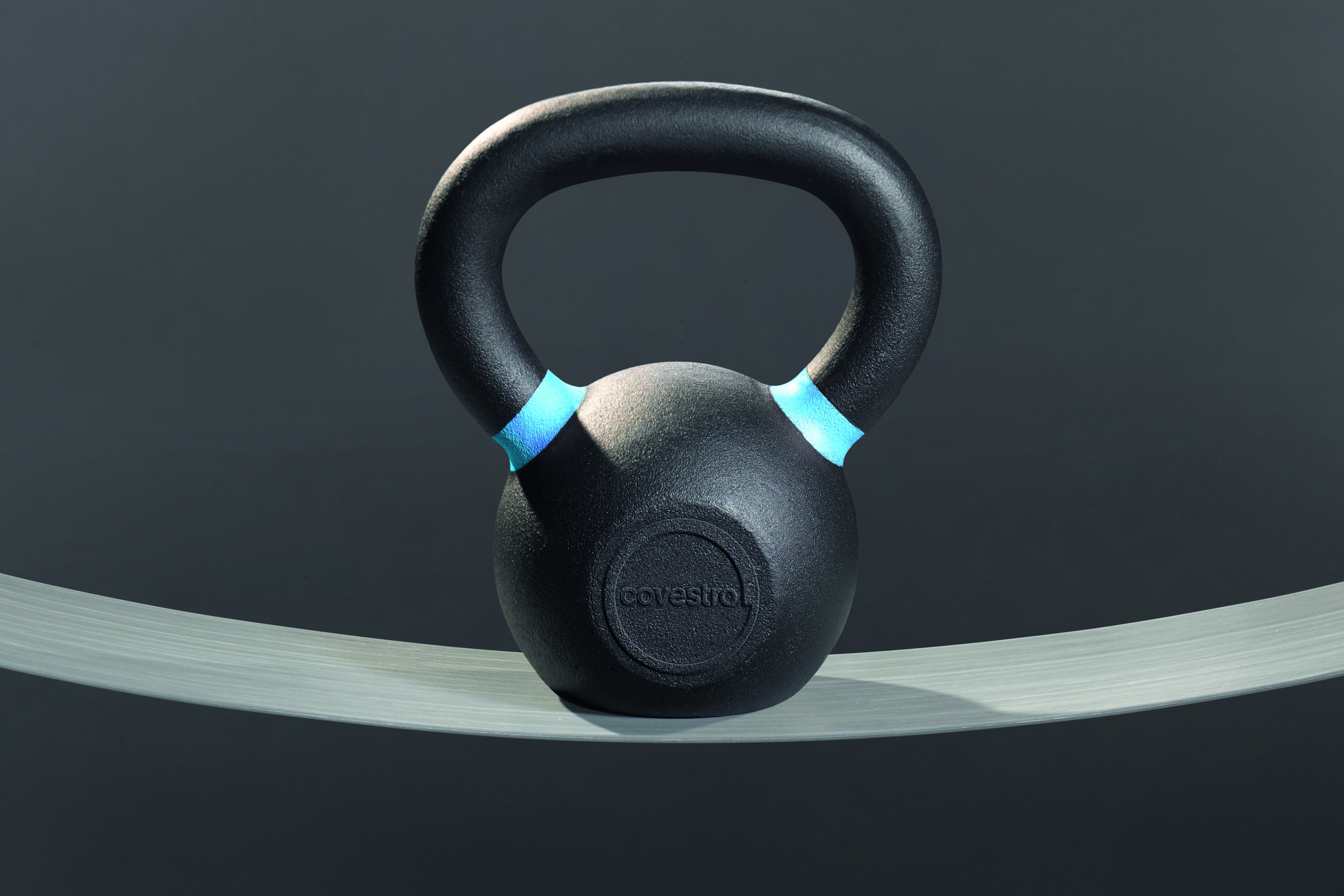 Design flexibility and productions savings
Our innovative PU resins offer significant advantages for the pultrusion process, including low viscosity and high reactivity, which result in high line speed, improved productivity and reduced manufacturing costs. In fact, polyurethane pultrusion technology saves up to 20% on production costs compared to vinyl ester and epoxy systems.

Polyurethane pultrudates also offer superior mechanical properties in terms of strength and stiffness, while delivering excellent load performance. This allows wall thicknesses to be reduced without affecting performance. Additional fiber reinforcement perpendicular to the direction of the profile is not necessary with polyurethane, which further lowers manufacturing costs. Designers are set free to create simple structural reinforcements or complex geometric profiles, meeting strict mechanical requirements with a low weight.

Developed over a decade of in-depth research, our innovative PU resins now make pultrusion a cost-competitive alternative to traditional materials in several applications.
Baydur® PUL: tailored PU resins for increased productivity in glass and carbon fiber pultrusion
As one of the world's leading suppliers of polymers and polymer raw materials, we have engineered a range of cutting-edge polyurethane resins for a wide variety of applications. Baydur® PUL is tailored for high productivity in pultrusion applications, while maintaining excellent material properties.

At the same time, Baydur® PUL tailored PU resins meet application-specific requirements including: high stiffness and impact strength, excellent thermal insulation, corrosion resistance and low creepage. These properties make polyurethane composites a cost-competitive alternative to resins, wood and metals for demanding applications such as wind blade spar caps, window profiles, electric vehicle battery packs (EVBP), railway sleepers and utility poles.


Our tailored polyurethane technology solutions enable the replacement of materials that offer limited properties with efficient, cost-competitive pultruded composite parts.
Making PU pultrusion easy: support in developing your composite components
Our experience in pultrusion gives peace of mind to processors of Baydur® PUL at every stage of composite part development, from the concept phase, material selection and engineering design, on to the production phase, mold design, plant layout, production launch, and troubleshooting. Together with our partners, we help increase our customers' pultrusion productivity, reducing the time and energy required to produce high-quality, lightweight parts from composite materials.
Material experts in the polymer industry.
We offer deep expertise in polyurethane composite technology and its applications. Our know-how in fiber-reinforced composites helps expand the range of applications for PU pultrusion, enabling polyurethane composites to replace an increasing range of existing materials.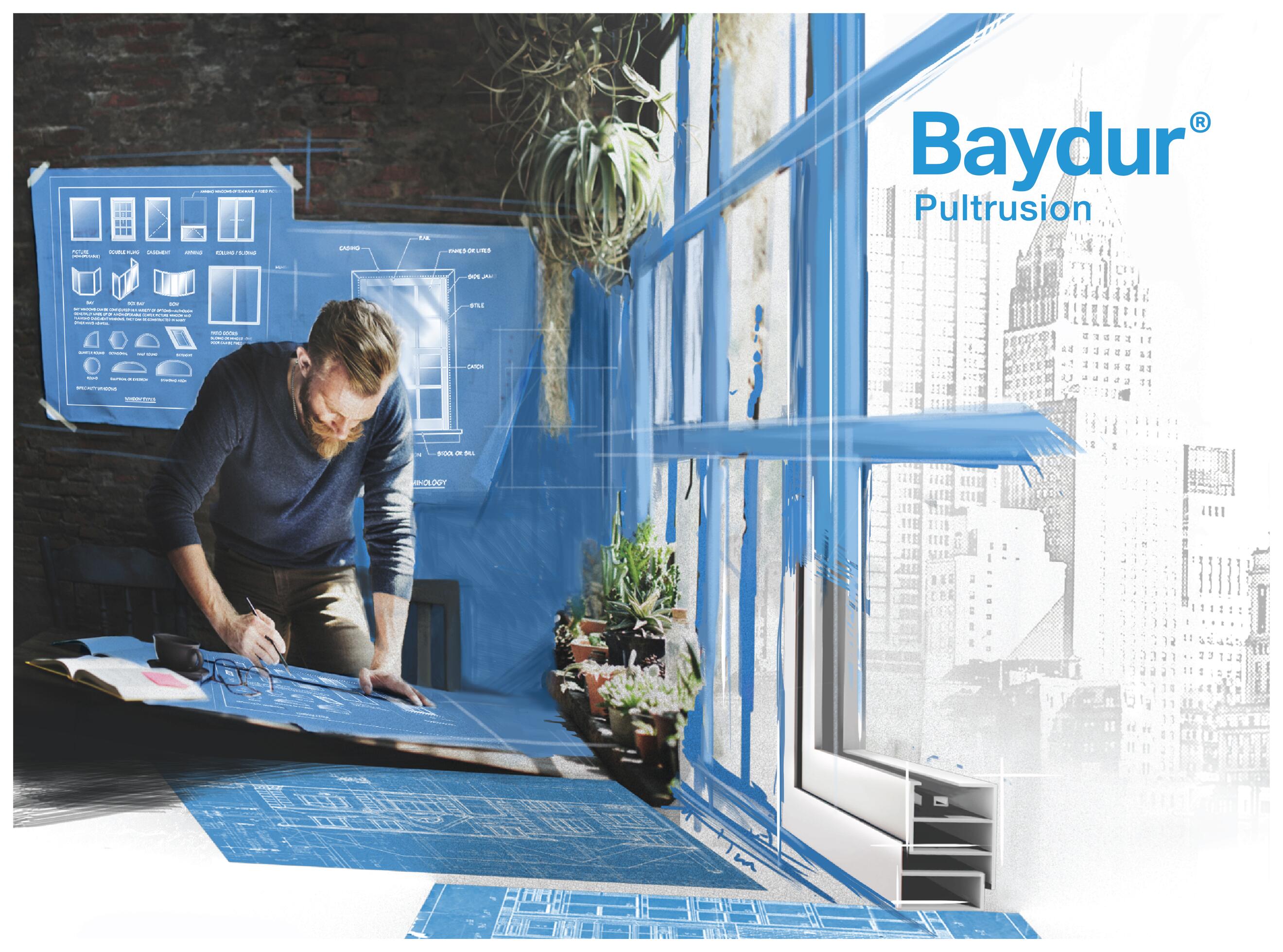 Key Benefits
Faster processing: Polyurethane resins offer low viscosity, high reactivity for faster processing.
Cost-saving: PU pultrusion saves up to 20% on production compared to alternative materials.
Strong and stiff: PU pultruded parts offer excellent strength and stiffness.
Design flexibility: Designers can create composite parts with simple or complex pultruded profiles.
Go-to partner: We support our PU pultrusion customers in development and production.