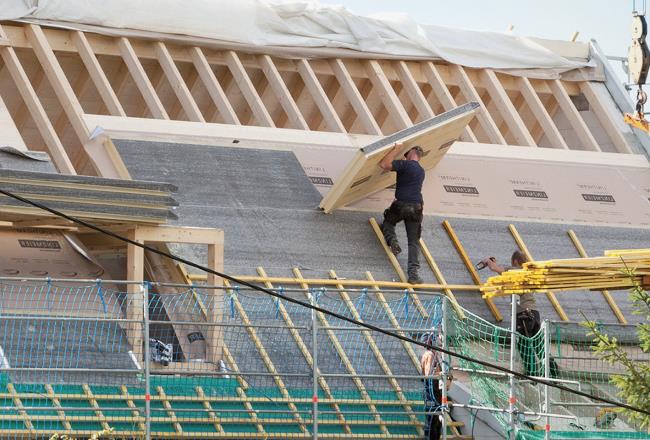 Application
Doors & windows: Effective protection and optimal insulation
On the one hand, doors and windows in our homes and offices need protection from UV, moisture, bacteria, dust, dirt and mechanical stress. On the other, they need to be insulated in a way that optimizes energy use. The right polyurethane coatings, films and pultrusion products solve these challenges.
Featured Brands
Key Benefits
Ultra-durable: Stable and resistant to corrosion, UV, weather, chemicals and fire.
Strong: Provides high mechanical strength and structural stiffness.
Superior insulator: A good alternative to established synthetic resin systems used in pultrusion.
Sustainable: Our waterborne PU systems offer more eco-friendly solutions.
We work closely with equipment providers, formulators and applicators to provide specialized industrial OEM coatings for windows and doors. Protective, attractive and highly cost-effective, our waterborne and waterborne UV coatings are particularly appealing to customers looking for eco-friendly options with low volatile organic compound (VOC) levels. Similarly outstanding, our pultrusion technology polyurethane resin offers significant advantages over established materials in the insulation of doors and windows. Higher reactivity than epoxy resins results in faster processing speeds and reduced manufacturing costs. The surface quality is also better and the mechanical properties, such as strength and stiffness, are far superior to those of polyester resin systems. Finally, our aliphatic thermoplastic polyurethanes enable high-strength bonding to create impact-resistant, optical-grade security glazings in a variety of settings.
Exceptional protection: High-performance coatings for doors and window frames
Our polyurethane-based coatings protect doors and window surfaces, as well as enhance their appearance and extend their lifetimes in a cost-effective manner. Waterborne and waterborne UV coatings are increasingly the solution of choice for industrial coating applications due to their sustainable nature, and the fact that waterborne UV coatings cure almost immediately, allows for faster line speeds – and increased production efficiency.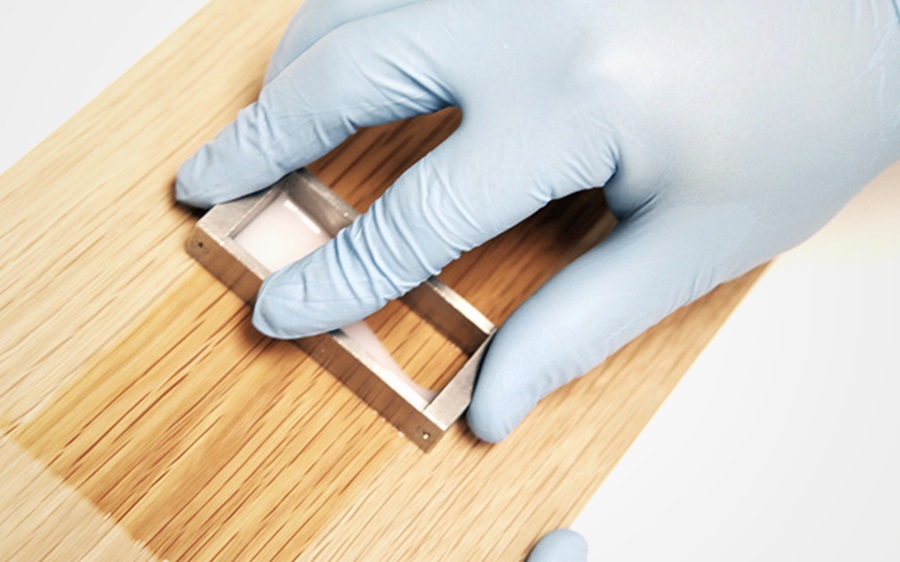 Effective insulation:  Making doors and windows energy efficient with Baydur® Pultrusion
Improving the insulation of doors and windows at a highly competitive cost is more than possible with our Baydur® Pultrusion system. Testing done in China proves that pultrusion ensures long-term stability and ultra-high performance for air tightness, water tightness and wind load resistance. In addition, polyurethane has a higher reactivity than epoxy resins, which results in faster processing speeds. This reduces manufacturing costs, and the surface quality is also enhanced. In addition, improved mechanical properties, such as strength and stiffness, make PU pultrudates superior to polyester resin systems.
Tough, transparent bonds: Making clear and impenetrable security glass with aliphatic glazings
Security glass consists of laminated glass and polycarbonate (PC) sheets and in some cases acrylic. Aliphatic thermoplastic polyurethane (ATPU) film is the only adhesive which is compatible with all of these materials. For the lamination of optically transparent glass-clad polycarbonate we developed
Dureflex® A4700
. The self-priming, polyether-based, low modulus ATPU film/sheet maintains its physical properties over a wide range of temperatures, and compensates for the higher thermal expansion of PC compared to glass during lamination. Tough, durable elastomers enhance the impact resistance of the final laminate, keeping glass intact and bonded to the PC sheet after impact. Aliphatic compounds help withstand weathering and prevent yellowing from exposure to UV rays for consistently high optical quality, so vision is not distorted. Dureflex® A4700 is suitable for applications such as retail kiosks, hurricane protection/anti-vandal glazing, zoos as well as ballistic/blast/intrusion glazings and security glass for prison, government and military settings.