Application
Wind energy: Strength and protection for valuable energy assets
Our polymers portfolio contains numerous solutions for wind farms, like long-lasting coatings for wind towers and blades, durable cast PU systems for cable protection, and high-performance PU infusion resin systems for the production of large wind blades.
Featured Brands
Key benefits
Long-term results: Our coatings and cast systems provide excellent performance that lasts.
Greater productivity: Faster-curing surfaces, fewer coats, and minimal downtime.
Eco-friendly: Many of our materials are solvent-free or have a low VOC content.
Customizable: Castable PU systems make it easy to customize off-shore parts.
Minimal upkeep: Less maintenance required off shore.
We develop the basic ingredients to produce and protect high-performance wind energy components. Our premium PUR-based topcoats are the benchmark for lasting corrosion protection on wind towers, with attractive extras like good gloss and color retention. For turbine blades, PUR-based coatings provide lasting mechanical performance and resistance to abrasion. The excellent bonding properties of our PU infusion resin systems enable the production of strong, lightweight wind blades with an optimized design. Finally, our cast PU systems enable effective cable protection thanks to components like bend stiffeners and restrictors which keep vulnerable subsea energy cables safe from tides and other forces.
Anti-corrosion coatings: Faster processing of wind tower topcoats thanks to Pasquick®
When it comes to the curing mechanism for the final coat on giant wind towers, our Pasquick® technology has already enabled a considerable productivity boost during the finishing process. A Pasquick®-based topcoat can be applied after a primer for an effective two-coat process. Fewer coats and faster curing mean more productivity for painting operations. The technology also has a low VOC content for greater resource efficiency all around.
Cable protection: PU elastomers keep power projects energized
We provide cast PU systems based on Desmodur® and Baytec® to protect and reinforce subsea energy cables in the offshore renewable energy. Our cast PU elastomers can be used in a variety of solutions, from strategically placed bend stiffeners and bend restrictors to articulated pipes and more. Desmodur® offers significant protection against abrasion, tears and hydrolysis for maximal longevity with minimal maintenance. Cast PU systems are also easy to customize for rapid, cost-effective installation with fewer risks in personal safety.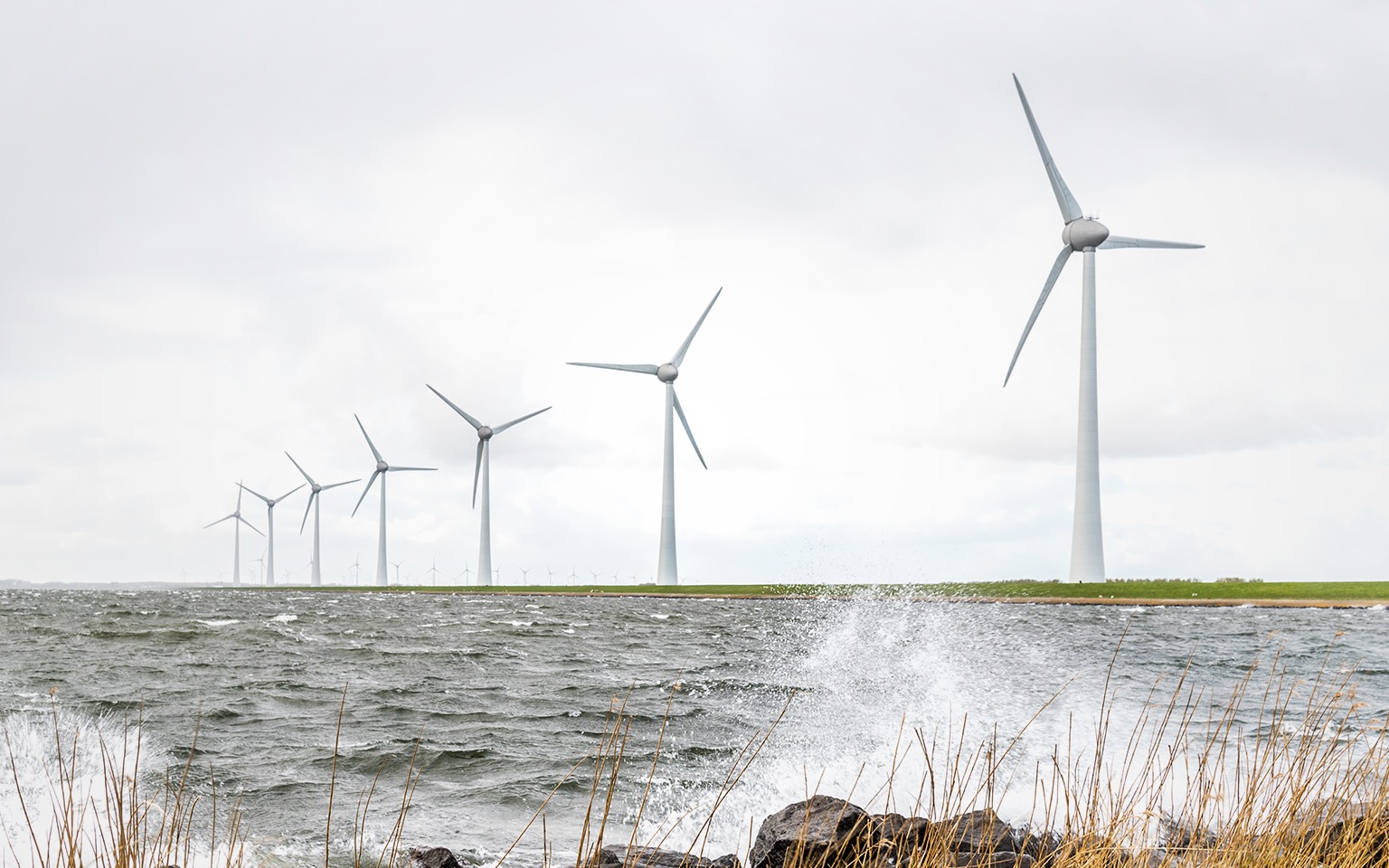 Wind blade production: High-performance PU infusion resin systems for large blades
Our high-performance polyurethane infusion resin systems are well-suited to the vacuum infusion production of large wind turbine blades. PU resins make lighter, longer and stronger blades possible – and offer several distinct advantages. Thanks to their low viscosity and faster curing and infusion speeds, manufacturers can improve productivity and lower their investment. In addition, PU resins bond far more effectively to glass fibers than epoxy. The result is superior performance, both in terms of mechanical strength and resistance to fatigue.