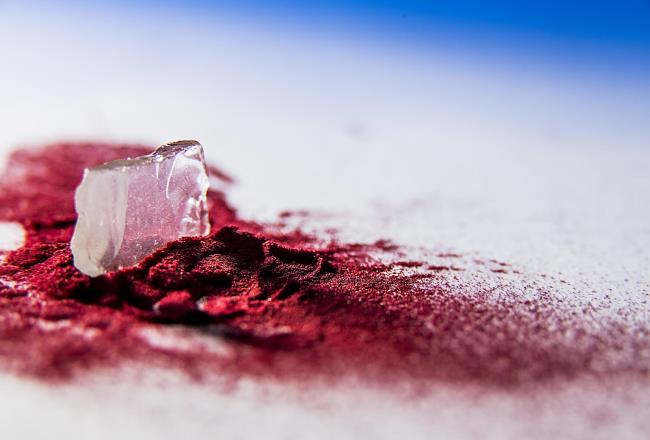 Story
Uralac® Ultra: Powder coating for heat-sensitive substrates.
Imagine a powder coating for MDF and engineered wood that can be processed 10 times faster than liquid coatings, save coating companies up to 45%, and is proven to perform long-term in a wide range of environments and applications – safer, solvent-free and more sustainable.
Brilliant performance at a better price
All this – and more – is now a reality thanks to our Uralac® Ultra advanced binder technology, and the team of application experts behind it. If you thought you knew the benefits of powder-coating for MDF, it is time to think again!
Let Uralac® Ultra give you that competitive advantage
Design freedom Strong, seamless finish with textured or smooth appearance, and many gloss levels and colors.

Durable Uralac® Ultra-treated products comply with key industry standard tests.

Economical Uralac® Ultra's fully automated, 1-step, low-temperature curing finishing process saves time, labor and energy.
"We're always looking for ways to reduce costs without impacting quality. Fortunately, these powder coatings deliver on both."
Uralac® Ultra sustainability facts
No solvents or toxic materials means better indoor air quality for all.
Unique single-layer coating process uses less energy and no water or materials.
Carbon footprint is 5 times lower than solvent-borne coatings.
Virtually 100% of powder paint overspray is recyclable.
"We believe that powder coating technology has reached the level of sophistication where we want to use it."
Frequently asked questions
How do we spray powder on standard 'non-conductive' MDF?
For application of the powder, moisture within the MDF is used for conductivity. A moisture content of 4-8% of total weight is sufficient to attract the powder.
Do we require special MDF for powder coating?
No special MDF is needed for powder coating – although there are differences between available qualities and types.
We advise evaluating the type of MDF you intend to use before making your products.

Further, we recommend a conditioned storage area to control the MDF's moisture content.
Is the oven I use for powder coating metal suitable for curing MDF too?
Most conventional curing ovens are convection ovens. Best results for MDF are reached with infrared radiation (IR) ovens.

With IR ovens, the MDF's surface can be heated quickly to cure the powder coating, while its core stays relatively cool.

With convection ovens, temperatures are often too high, or the MDF's core heats up too much because of the longer period needed to reach curing temperatures.
"There are many benefits to powder coatings. First and foremost, they are totally toxin free."