Story
Furniture maker chooses powder coatings
Austrian furniture maker Finima uses powder coatings such as Uralac® Ultra for their furniture. When Walter Schweiger, owner of specialist furniture maker Finima by Schweiger GmbH, found out about Uralac® Ultra's environmental benefits, he was immediately interested.
"In the past, we used a manual spray gun, loaded with wet paint, but the smell, dust and noise of this process is very unpleasant. On top of that, there's untold harm to the environment. So when I found out about powder coatings and their non-toxin nature, I was very interested indeed."
Totally toxin-free
"There are many benefits to powder coatings. First and foremost, they are totally toxin-free," says Schweiger. "No solvents or any other VOCs are involved. So we get immediate benefits for our employees. More than that, our furniture products now have another competitive advantage. When we tell customers that our coating materials and processes have a much lower impact on the environment, it creates a positive impression and in many cases, a strong preference."
Superb appearance and creative freedom
"The second reason for using these coatings is the superb surface appearance. Not surprisingly for a specialist furniture maker, aesthetics are a top priority for us, so we're very happy that this one-layer coating looks superb. And because it is highly durable and water-resistant, it continues to look wonderful for a long, long time. Another important benefit for us is that Uralac® Ultra gives us complete creative freedom in design shapes and edge profiles."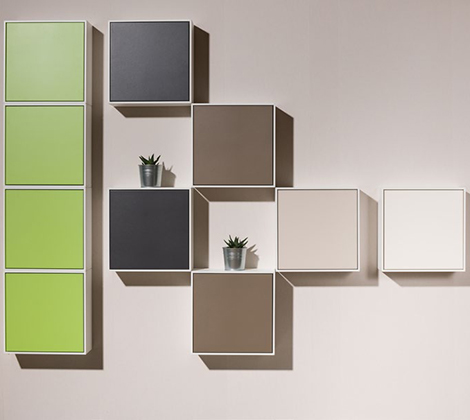 Everyone wins with sustainability
Everyone seems to be delighted with the new powder coatings. Finima now has a faster coating process, which is also more reliable and robust. Finima's employees have a much more pleasant work environment.
And Finima customers feel more socially responsible. In addition, the public at large do not need to contend with the environmental pollution associated with traditional wet painting processes. "We know that our customers are certainly happy with the end product, because many of them keep coming back for more."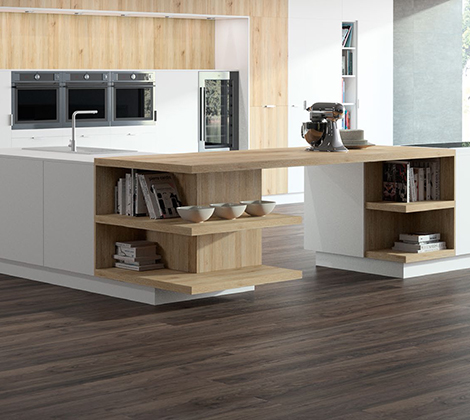 Frequently asked questions
How do we spray powder on standard 'non-conductive' MDF?
For application of the powder, moisture within the MDF is used for conductivity. A moisture content of 4-8% of total weight is sufficient to attract the powder.
Do we require special MDF for powder coating?
No special MDF is needed for powder coating – although there are differences between available qualities and types.
We advise evaluating the type of MDF you intend to use before making your products.

Further, we recommend a conditioned storage area to control the MDF's moisture content.
Is the oven I use for powder coating metal suitable for curing MDF too?
Most conventional curing ovens are convection ovens. Best results for MDF are reached with infrared radiation (IR) ovens.

With IR ovens, the MDF's surface can be heated quickly to cure the powder coating, while its core stays relatively cool.

With convection ovens, temperatures are often too high, or the MDF's core heats up too much because of the longer period needed to reach curing temperatures.