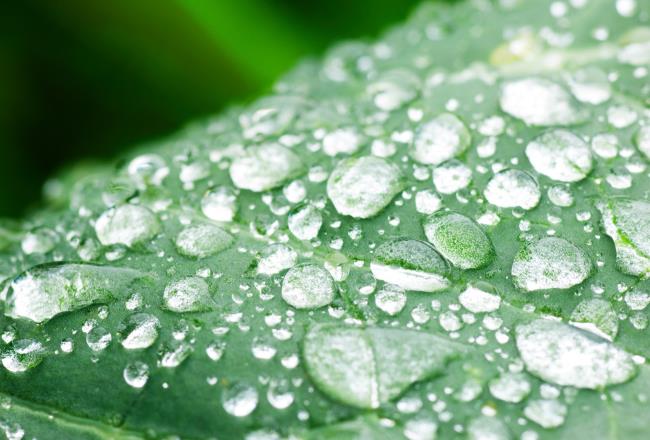 Story
Decovery® SP-6400 XP
The adhesives bio breakthrough we've all been waiting for
The print and packaging industry is constantly seeking materials which offer a lower level of VOCs and carbon emissions which can fulfil the sustainability pledges of brand owners. In recent years, Covestro has realized that its Decovery® plant-based technologies could offer much-needed improvements to sustainability to the packaging market.
The adhesives bio breakthrough we've all been waiting for
Decovery® SP-6400 is a partially biobased resin (35%) for label adhesives. It is a low NaOH alkali soluble acrylic copolymer dispersion with high clarity and flexibility. It is particularly suited to adhesive application, such as removeable paper labels for bottles and domestic adhesives.
Decovery® SP-6400 has a significantly lower carbon footprint than conventional, oil-based alternatives, while being highly flexible, meaning it can be deployed to adhere to a wide range of substrates. It is clear to view, non-tacky to touch and will adhere to a variety of substrates including glass and PET.
At the end of its use, the 20°C temperature lower wash off temperature reduction makes SP-6400 less energy-consuming in the recycling process.
How Decovery® packaging resins help our world
The packaging market is experiencing a surge towards more sustainable technologies. Driven by end-consumer demand, brand owners have announced ambitious sustainability pledges. Now it is up to the entire industry to deliver on these challenging goals.

Our Decovery® portfolio is well suited for the creation of high-quality coating resins that meet the environmental demands of the packaging markets – they contain zero-to-low volatile organic compounds (VOCs), yet can match or even exceed the performance of starch-based alternatives
Decovery ® resins are partially made from plant-based resources, such as bark and beans, which are sustainably sourced and do not compete with the food chain.
Decovery® SP-6400XP environmental impact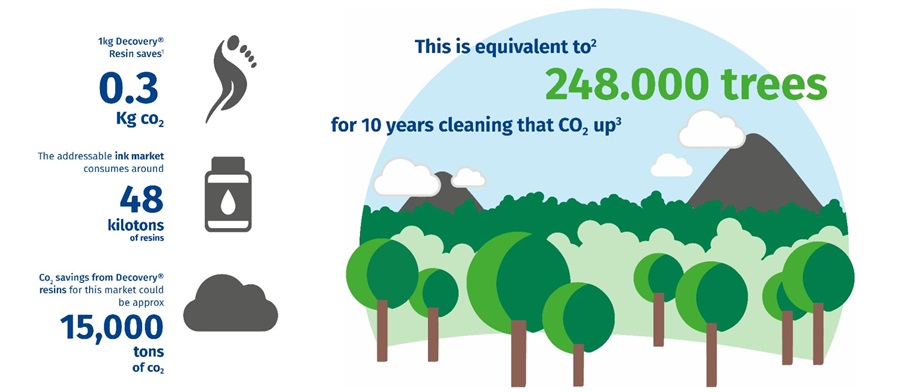 Verified by Beta Analytic Inc. (biobased and biogenic carbon testing laboratory), according to ASTM D6866-16 Method B (AMS)
Data based on internal calculations. Results may vary slightly compared to the final, 3rd party reviewed, life cycle assessment (LCA) report. LFC t is currently being conducted according to ISO-14040-14044, IPCC 2013 GWP 100a standard and the WBCSD chemical sector guidance; data expressed in kg CO2/ kg resin; absolute CFP SP-6400: 1.06 kg CO2 / kg resin
Calculation based on data from United States Environmental Protection Agency
Key benefits
Good wet tack
Accommodates recycling processes
Highly flexible, clear, and non-tacky (dry film)
Easy to formulate
Adhesion to a variety of substrates
Alkaline soluble, high reversibility
Low odor
Glass labeling
Polyester (PET) labeling