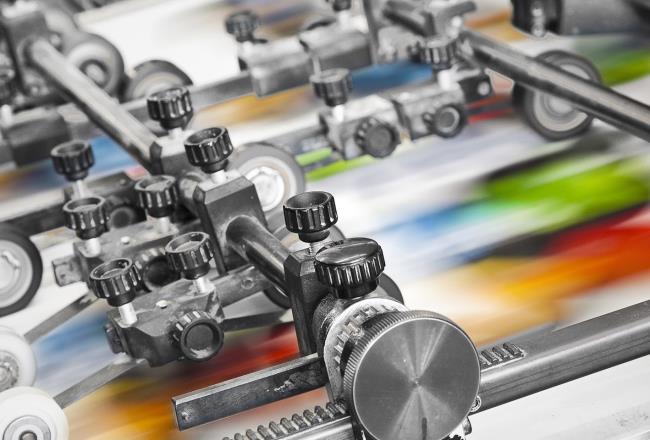 Application
Printing rollers & blades: Robust elastomers for smooth, superior print results
Alongside inks, solvents and oils, the materials used in the printing industry must be equipped to handle harsh conditions and multiple substrates. We engineer dedicated cast polyurethane elastomers for exceptionally robust components, run after run, and superior printing results.
Featured Brands
A variety of polyurethane elastomers for different processes

Polyisocyanates for a wide range of PU foams, coatings and adhesives

NDI-based high-performance cast polyurethane elastomer
When applying ink, your components need to withstand swelling caused by exposure to consumables, in addition to heat and abrasion. Excellent dimensional stability is also essential to ensure equal pressure on the substrate for consistently smooth printing results – especially on long print runs. Furthermore, before they even see any printing action, screen printing squeegee blades, can-coating rollers, rollers and doctor blades need to enable effective molding and machining. Our dedicated range of Desmodur® TDI- and MDI-based systems, durable Baytec® elastomers and our ultra-high-performance Vulkollan® provide suitable solutions for all these requirements as well as your specific application needs.
Squeegee blades: Durable elastomers for top-class screen printing
We provide the cast PU systems to mold custom-formulated squeegee blades to achieve superior resistance against heat and chemicals – for consistent results, every time. Raw materials like our ultra-resistant Vulkollan® can be easily adapted to any job, print medium or technology for much faster squeegee speeds and a more economical use of printing machines.