Story
Introducing a new portfolio of medical glass-filled polycarbonates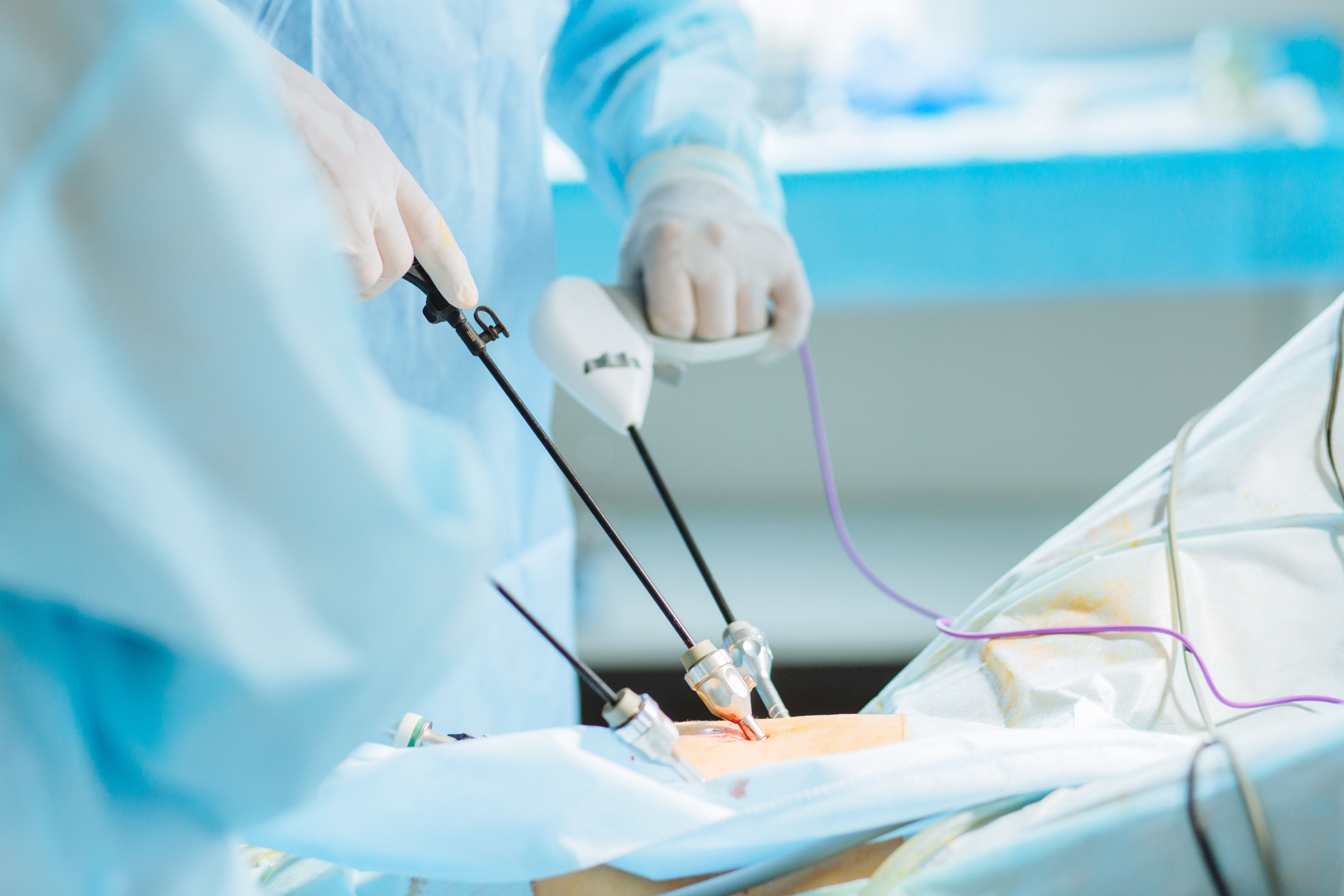 Glass-Filled Makrolon® delivers superior and lasting strength for critical medical devices demanding reliable performance.
These high-tech resins offer wide choices to meet different design and manufacturing needs while offering superior rigidity, dimensional stability, biocompatibility and global availability – supporting continuous innovation in healthcare.


High-performance glass-filled Makrolon®
Makrolon® M810 GF
Makrolon® M820 GF
Makrolon® M830 GF

High-flow glass-filled Makrolon®
Makrolon® M410 GF
Makrolon® M420 GF
Makrolon® M430 GF

Glass-filled options can support the deployment of force as needed in medical devices.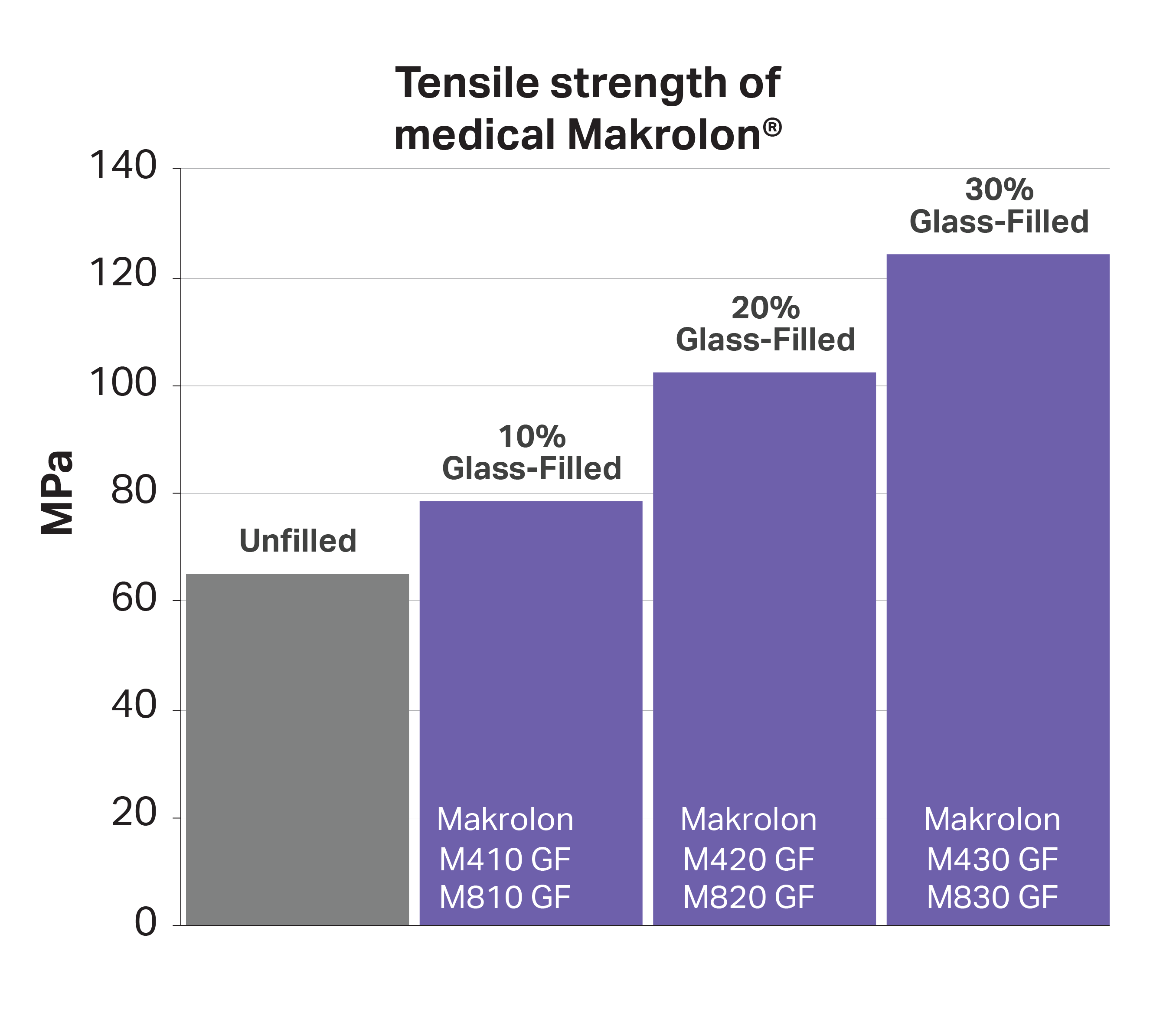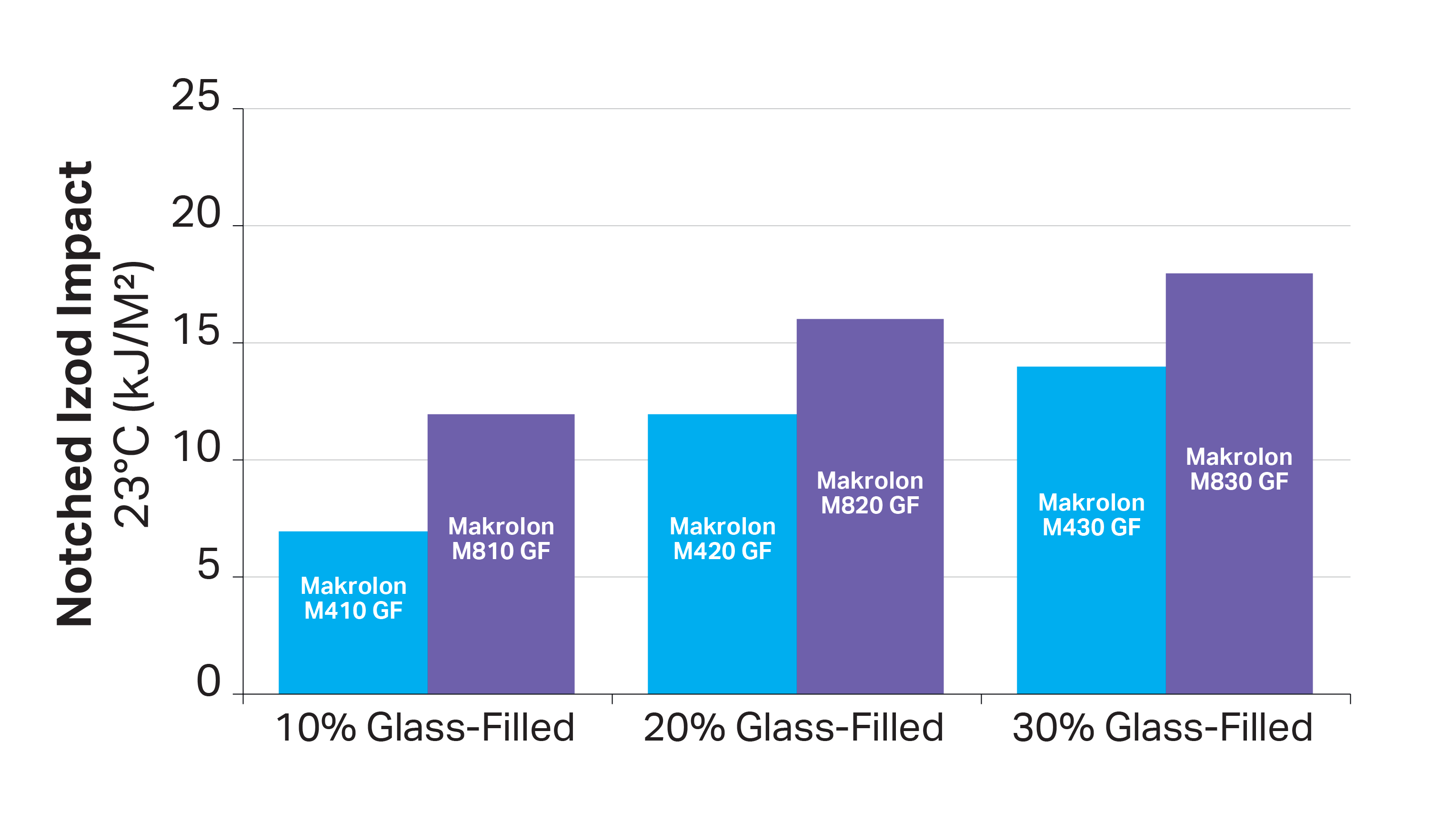 Achieving high gloss through Rapid Heat Cycle Molding
A plastic component's surface quality plays a vital role in the functionality and aesthetics of medical devices and equipment. Glass-filled Makrolon® can also achieve a high gloss surface with rapid heat cycle molding (RHCM).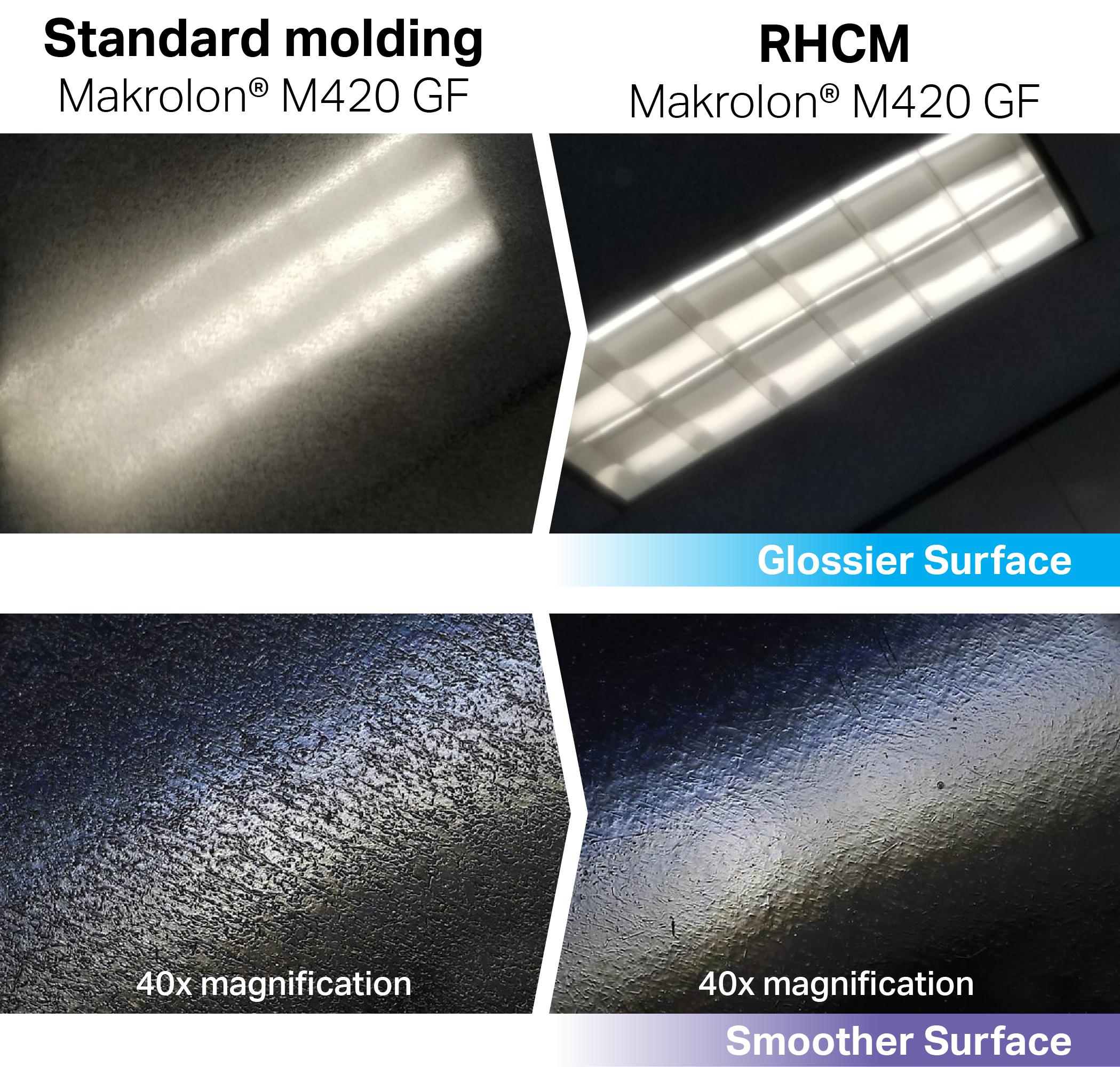 Covestro has developed a multi-texture demonstration tool to highlight the benefits of RHCM as shown in Figure 1. This illustrates how the RHCM technology enhances surface replication to eliminate cosmetic defects such as weld lines, gate blush and rib read-through, as well as achieve high and low gloss on the same part.
In contrast to conventional molding, which uses a fixed mold temperature, rapid heat cycle molding (RHCM) involves superheating the mold surface just before the plastic is injected, and then quickly reducing the mold temperature during the packing and cooling phases, allowing the part to be ejected as normal, without significantly increasing cycle time. The increased mold temperature helps create a glossy, resin-rich surface.
Learn more here