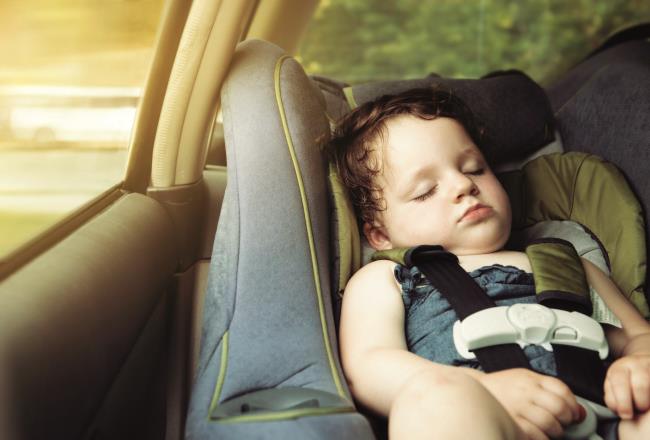 Story
Polyurethane solutions for better vehicle NVH performance
NVH is an inevitable topic to address when measuring the quality of vehicles. In the process of vehicle design and manufacturing, the acronym NVH (Noise, Vibration and Harshness) is a term used to describe abnormal sounds and noises from a number of sources in the vehicle. Dealing with these appropriately to offset their negative effect on drivability represents a remarkable concern for major automobile OEMs, tiers and consumers.
There are several types of noise depending on the source — the engine, tires, wind, road and the noise caused by car body vibration. In order to improve the comfort level of drivers and passengers, a variety of polyurethane solutions are applied to solve various vehicle noise related issues. Applying appropriate insulation for soundproofing panels and equipment improves the NVH control in the vehicle by insulating against external noise.
PU — achieve both sound insulation and absorption
To achieve both sound absorption and sound insulation is a difficult point with regard to vehicle NVH solutions. In comparison to traditional solutions, polyurethane foam shows unique strengths in terms of performance. Thanks to its uniquely porous structure, polyurethane can effectively absorb noise. At the same time, its surface also adopts a compact texture for sound insulation purposes. Covestro has developed customized PU systems accounting for the sources of automobile noise and their frequencies. Proper adjustment of pore size and cell arrangement allows continued reflection and absorption of the noise from different wavelengths in the complex cell structure, thus achieving sound insulation and absorption.
The low density of polyurethane is well suited to the current trend of lightweight design. Furthermore, the outstanding formability of the material provides a greater range of options for the design of interior and exterior components. The various features of polyurethane determine its superior suitability as an NVH material in the field of car design.
A quieter engine: Silencing the noise
The engine is the source of noise in a vehicle itself. Covestro provides three applications to deal with the noise, vibration and harshness caused by the powertrain. They are engine cover, engine encapsulation, and rubber spacer.
The polyurethane engine cover acts as the first defense against the "leakage" of engine noise to absorb shock and reduce noise. The engine encapsulation and rubber spacer fill the voids inside the engine, minimizing structural void noise and vibrations.
Covestro provides a range of PU engine cover NVH solutions with the Bayfit® SA PU foam, all of which are developed to meet the diverse needs of customers, including flexible PU foam combined with PP and PA, PU integral foam, spray in-mold coating(IMC) combined with flexible PU foam, and IMC plus PU spray skin combined with flexible PU foam. These four solutions can achieve both sound absorption and sound insulation. Meanwhile, Covestro's solutions also meet the requirements on heat-resistant and flame retardant, as well as having an outstanding exterior finish.
PU hoodliner: a lightweight and eco-friendly application to deaden noise
The hoodliner serves as the second line of defense against engine noise. The PU hoodliner made of Baynat® is much lighter weight than conventional felt and enjoys enhanced sound absorption performance. The density of commonly used glass fiber felt and cotton mat felt is typically greater than 800kg/m³ and 2500kg/m³ respectively. In comparison, the density of Baynat® polyurethane drops to an estimated 13-14kg/m³, achieving a significant weight reduction while simultaneously absorbing comparable sound. Furthermore, the polyurethane hoodliner with the three-layered structure of "nonwoven fleece + PU + nonwoven fleece" enables superior sound insulation, sound absorption and flame retardancy, eliminating vibration and adding heat insulation in one solution.
PU headliner: Effective sound deadening of wind
Taking a typical passenger-cargo dual-purpose van as an example, the headliner only accounts for approximately 16% of the cabin interior surface. Nevertheless, it is responsible for up to 28% of cabin sound absorption. So, how can the headliner address the NVH performance?
In terms of material selection, many automotive manufacturers often use materials with porous structures to meet the sound-deadening requirements of cabins. Baynat® PU rigid foam is an innovative material specially developed to improve headliner NVH performance. When sound waves enter the unique porous structure, the air and fibers within the material begin to vibrate. This vibration causes the sound energy to convert into heat energy, which is then dispersed and weakened. Through extensive engineering combining fibrous facings and decoration, the headliner forms an effective sandwich structure. Besides, it also provides a lightweight, low odor, and low VOC (volatile organic compound) solution for vehicle enclosures.
PU floor module and firewall: Reducing road and engine noise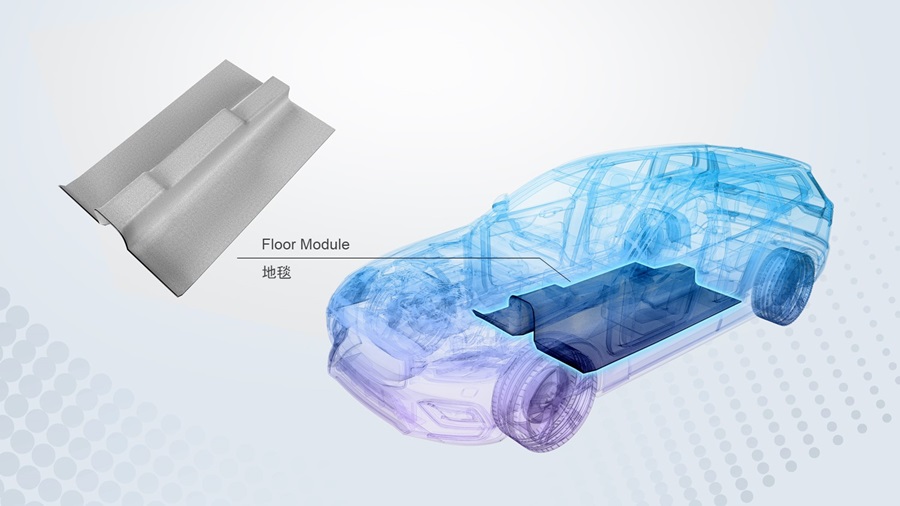 Road noise is inevitable while driving. In the vehicle interior, the floor panel closest to the road surface plays an integral role in soundproofing the cabin by absorbing the road noise introduced via the chassis, acting as a sound deadener as well as reducing driving vibration.
Additionally, the firewall enclosure (which separates the engine compartment from the cabin) playing a key role in effective sound deadening and insulation from engine to the cabin.
Bayfit® SA polyurethane sound-absorbing foam can be applied in both floor mats and firewall applications. Its superior viscoelasticity can absorb noise produced by high-frequency vibrations and improve the overall quietness of the cabin. The PU floor mats clings to the chassis and resists the driving fatigue brought by low-frequency vibrations to improve driving comfort. It also features low odor and low VOC emissions .
In addition, Bayfit® SA foam has a wide process window and good molding, making it suitable for many complicated product designs. Customers can choose from a rich product portfolio and adapt options to meet various production processes and sound deadening needs.
Frontier applications: Cavity filling and tire noise reduction foam
As the A and B column frameworks in the cabin are hollow, noises are generated by vibration during vehicle operation, and water vapor can easily enter. The cavity-filling foam developed by Covestro has undergone extensive engineering and equipment application testing to create a low-density PU foam. When injected into the A and B columns, it can effectively absorb vibration and provide soundproofing in addition to rust prevention.
In regards to tire noise, Covestro has also developed a creative solution: injecting a layer of PU foam into the inner side of the tire to absorb noise.
These PU sound deadening solutions allow the vehicle to achieve a greater NVH performance by considering the entire car including vehicle cabin , engine and associated components.
Key Benefits
Excellent acoustic and sound dampening performance The porous structure reflects and deadens different wavelengths of vehicle noises.
Low density, Low odor and low VOC emission Lightweight and eco-friendly solution for car design
High production efficiency Fast curing and flexible production process