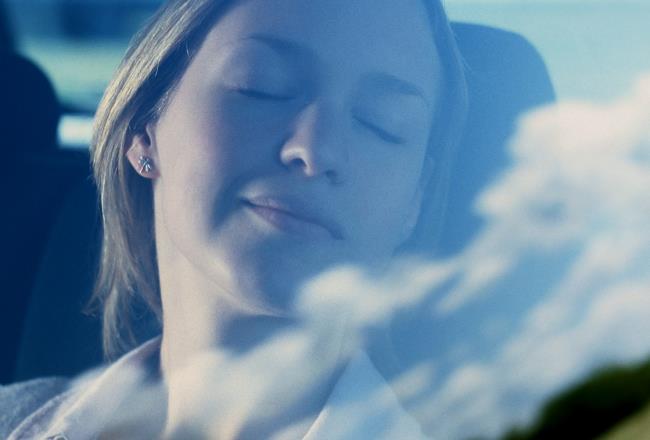 Story
PURely driven by automotive interior experience
The car experience today centers on new levels of comfort. And PUR is helping to drive it – through touch, sound and optics. It also gives car interior creators greater freedom in designing durable, lightweight and cost-effective solutions. All while supporting a more sustainable future.
PURely driven by comfort and freedom for drivers and creators
The automotive experience today is about more than just driving a car. It is about viewing a vehicle as the place to enjoy an all-round sensory experience, driven by luxury and comfort. Aesthetics, haptics and sound are coming together to redefine what comfort means.

For many, their vehicle is their special place. It allows them to embark on new adventures, to spend quality "me time," revel in their favorite music, or enjoy talks with friends or family.

And it is precisely in this special place in their car where drivers should experience the comfort, safety and security they need to enjoy that "me time".

Polyurethane foam material makes the difference

Behind this luxury sensation is polyurethane (PUR). It is a material that is always there for drivers and passengers. The hidden champion when it comes to heightened experiences of comfort and personal expression that automotive interior applications allow.

And we're leading the way with PUR materials and systems specially engineered for automotive applications. From instrument panels to door panels, headliners to load floors, car interior parts made of polyurethane make the difference in every respect.
By combining these interior applications with our long-running expertise, we are able to deliver the concrete automotive solutions that creators – and, ultimately, passengers – are looking for.

Creating a sustainable application together

In partnership with you, we can help you stay ahead in the game. Not only thanks to our cost-effective PUR automotive interior materials – but also because we ensure that societal trends like increasing demands for sustainability and low emissions play a key role in our PUR-based parts for car interior applications.

Polyurethane: the hidden champion of automotive interior

Polyurethane is a core ingredient for automotive interior parts. This goes not just four instrument panels, load floors or headliners, but also for seating, armrests or cavity fill applications. Whether for soft touch, noise reduction or luxury comfort, polyurethanes have got you covered.
Discover a full range of benefits specific to automotive applications!
Design freedom: Automotive interior designers enjoy a new world of creative freedom.
Comfort: Drivers experience a new sensory level of comfort in touch, in sight and in sound.
Quiet: Polyurethane reduces car interior noise for more pleasurable driving and talking.
Increased sustainability: Lightweight PUR and a low-emissions approach contribute to sustainability.
Durability: PUR is stable and rigid for withstanding heavy loads like on automotive load floors.
Polyurethane materials enable comfortable, luxury-centric automotive experiences, for both passengers and interior creators. Whatever your vehicle interior need, we are ready to support you with premium solutions.
A PUR solution for every luxury-centric automotive application
Our polyurethane solutions cover a number of automotive applications: door panels, instrument panels, load floor panels, headliners, acoustic parts … and more.
Polyurethane materials are a key enabler for providing a heightened feeling of luxury and comfort:
PUR enables creators to use any number of skin materials to provide a surface that feels good to the touch.
Creators can also design different shapes and forms to create unique in-vehicle ambiences for passengers.
As a foam material, PUR lowers noise levels inside the car – contributing to more comfort when driving.
PUR is also durable and lightweight. This makes it an excellent solution for resilient car parts and vehicle fuel efficiency.