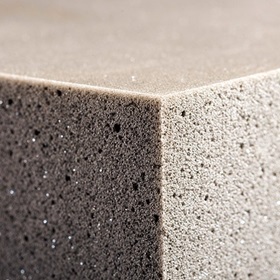 Bayfill® PU foam: For cost-effective design
The semi-rigid polyurethane molding foam Bayfill® is frequently used in vehicle interiors for padded instrument panels and interior trim. The process also allows for economical production of complex contours due to long flow times.
Special BAYFILL® formulations are used for constructive vehicle components concerning safety and special crash-elements in the interior as well as the exterior. In addition, components made with BAYFILL® are pleasant to the touch, have noise reduction properties and allow for total freedom for design with very little emission to the interior.
Key Benefits
Resilient: Can withstand the temperature extremes of vehicle interiors
Safe: Very little emission to the interior.
Economical: Makes items with complax contours cost-effective.