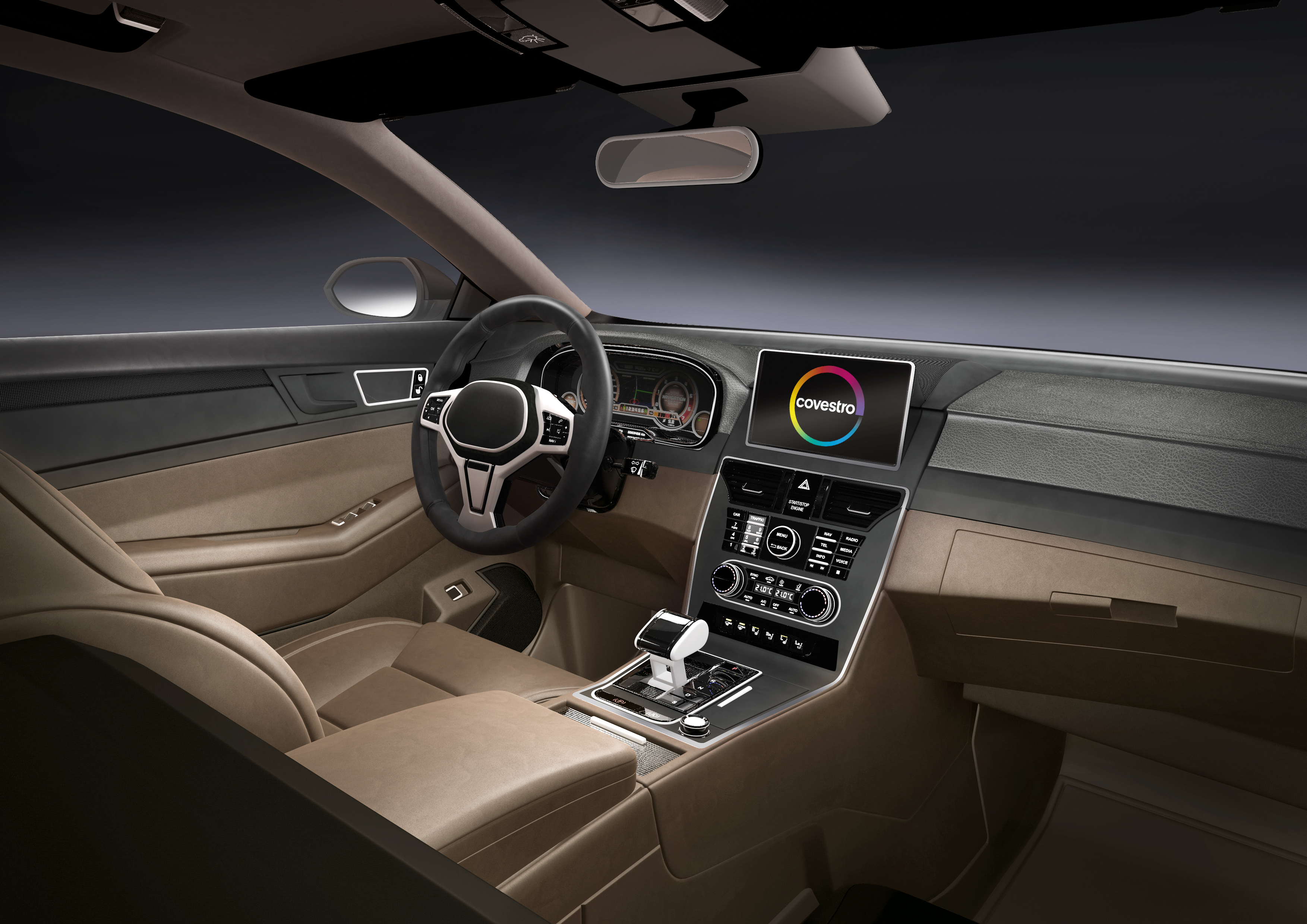 Story
Simulation of Bayfill® foaming enables a more robust mold and process design
The automotive design phase is increasingly digital. Our new simulation method predicts the foaming process and material processing behavior of Bayfill® polyurethane foam in a soft touch instrument panel. With this digital twin, risks and processing issues can be identified before product changes become costly.
Digitization: accelerating the automotive design phase and shortening development cycles
Modelling a new car digitally lies at the heart of the automotive design process. The scale of a new car modelling project means far more than simply simulating the structure and form. To create a digital twin of a completely new product design, car makers rely on the science of material modelling to simulate individual components, from instrument panels to interior trim.
Automotive OEMs and their Tier suppliers often demand digital verification for specific parts, using the information from material models to understand the part's simulated behavior against its defined requirements. This minimizes the need for physical trial and error later during process set-up or during the production phase, and cuts resource use at the same time. Verification via simulation works to shorten the development cycle, reduce complexity and to mitigate both risks and production uncertainties. This helps Tiers and OEMs to achieve cost reductions and front-load more decisions into the early design phase.
Excellent foam solution for soft and high-quality instrument panels: Bayfill®
Our semi-rigid polyurethane molding foam Bayfill® is frequently used in vehicle interiors for components including soft-touch instrument panels and interior trim. Thanks to its long flow times, parts with complex and precise contours can be produced in an economical and reliable manner.
Bayfill® also offers a pleasant touch and feel along with noise reduction properties, enabling design freedom for car interiors. Special foam formulations are also available for safety-related elements with enhanced crash performance.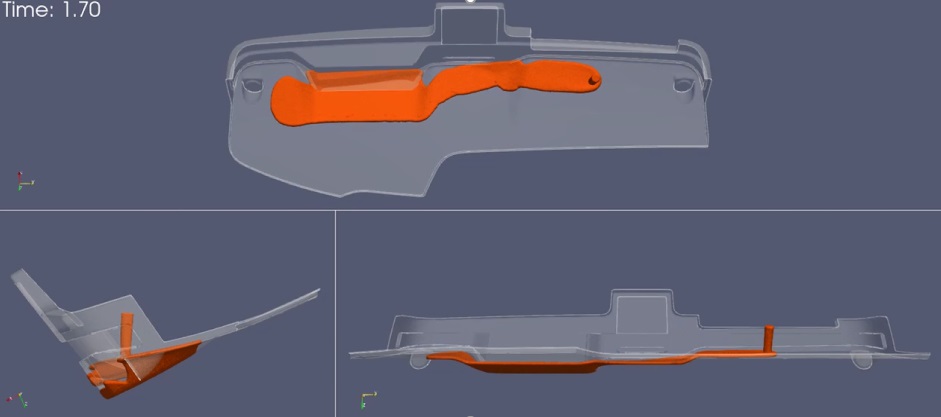 Bayfill® foaming simulation helps identify the best tool design and process settings early on
We took our own in-house material models and coupled them with powerful computing capacity to create a digital twin of the future foaming process. This twin mirrors the foaming process, giving the Tier suppliers detailed information on material processing behavior before any real experiments or trial and error samples become necessary. Production uncertainties can be spotted at the design stage, when changes to the product and the tool are still manageable at a comparatively low cost. We have successfully conducted first testing and validation trials of the simulation software for a serial instrument panel. Covestro is now able to use its new and innovative simulation method to support customers for the first time in the digital verification of their instrument panel foaming process. This requires a finalized and high quality CAD model of the foam from the customer. Also a close collaboration between Covestro and its customer is needed to ensure realistic assumptions for a more precise and meaningful simulation result conducted by Covestro.
Polyurethane foam can help achieve the instrument panel's required properties, but the foam must be processed within a specific process window, with the correct settings in place. The simulated Bayfill® foaming helps to calibrate this optimum processing window based on our internally-developed material models, which precisely simulate the material's behavior in a virtual process environment.
Our state-of-the-art foaming simulation method brings customers a range of tangible benefits. Early verification of the material processing behavior and the instrument panel design means potential issues can be identified and addressed up front during the design phase, long before processing set-up, when changes carry higher monetary and timing risks. After that, reducing the number of set-up trials saves further energy and resources. Cutting the number of potential rework loops for the foaming tool itself reduces transport costs back and forth from the tool maker, while also minimizing energy use and material loss. In some cases, the simulation software can even help to avoid additional foaming prototype tools which are still standard for some instrument panels.
When we create our digital twin of the Bayfill® foaming process, Tier suppliers and car makers get detailed information on the material processing behavior without having to conduct experiments. Both the foaming tool itself and the product design can be optimized in the early design phase when product and tool changes can still be managed at a reasonable cost. Achieving a robust tool and process setup earlier helps to win valuable time and save costs during the critical launch phase.
Using our in-house Polyurethane material models and state-of-the-art software, we create a digital twin of the Bayfill® instrument panel foaming process. This gives Tier suppliers and car makers a detailed look at the material processing behavior early in the design phase. The result is a more robust foaming tool and more efficient process design.
Key Benefits
Early information: The foaming simulation supports proper decisions in the early design phase.
Comprehensive: Material modelling creates a complete digital twin of the foaming process.
Risk mitigation: Verification of material behavior and foaming avoids processing issues up front.
Cost reduction: Customers can reduce trials, tool and sealing re-work loops during production set-up.
Optimized process: Simulation allows users to identify effective settings
Process insights: Verify filling point/path, tool temperature, air entrapment and venting layout.
Time-saving: Digital verification enables decisions to be taken early in the design phase.
Reduced complexity: Simulation increases certainty in the decision-making process.