Story
TPU film speeds up the material bonding of textiles, non-woven fabrics and more
Thermoplastic polyurethane (TPU) films are used for bonding textiles and other flexible materials. Find out how Platilon® and Dureflex® make lamination processes more efficient and open up new possibilities in various industrial applications.
From outdoor clothing to car seats: TPU is suitable for a diverse range of industry applications
Our extensive portfolio of TPU films covers a broad range of different bonding requirements. TPU hot melt films – also known as hot melt adhesives – are used to add an adhesive layer between different materials, such as textiles, non-woven fabrics, and foam.
Fabric coating applications involving TPU are common in the textile industry, where they are used to produce everything from seamless sportswear garments to protective layers for polyester bullet-proof vests.
Yet the ability of hot melt films to create highly elastic interlockings and to continuously bond large surfaces mean that they are also used in the building sector, automotive manufacturing, the sports industry, as well as for industrial and agricultural applications.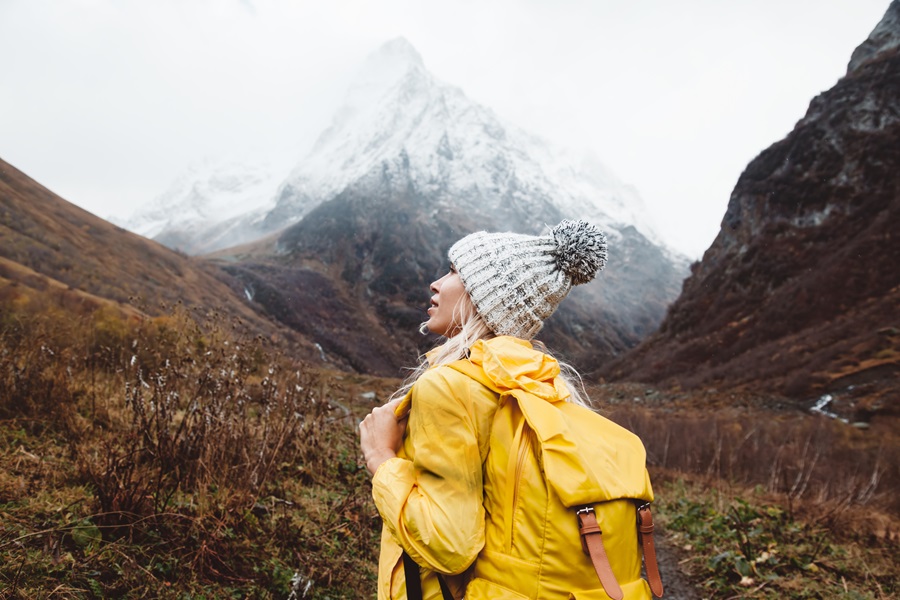 High-performance properties for thermal bonding applications
TPU film is available in a variety of thicknesses and with different heat activation processes. The lightweight Platilon® and Dureflex® films can be quickly welded to polycarbonate and other substrates. They demonstrate good resistance to chemicals and tearing, while offering high flexibility, mechanical stability, and breathability.

All of these qualities make hot melt adhesives well-equipped to create laminated textile products such as awnings, sunshades and outdoor clothing
High-performance thermoplastic films are excellent for bonding textiles, yet these versatile adhesives can also be used for a wide range of other applications.
Our goal: Production efficiency and ease of use
At Covestro, we're always looking for ways to improve the performance of our thermoplastic polyurethane films. We strive to make each production step more efficient and improve the quality of the end product.
That's why we made sure our adhesive films can be processed using highly automated production techniques that increase efficiency and speed up production runs.
Each TPU film comes in a user-friendly roll that ensures consistent thickness distribution and smaller lamination lots. The hot melt adhesives can be activated at low temperatures using heat, ultrasonic or high frequency waves, hot air, heat impulse sealers or infrared radiation. The adhesive cools and solidifies in seconds, which means the bonded products are immediately ready for further processing.
Innovation of films technology to foster a Circular Economy
Our Platilon® and Dureflex® films don't just protect, bond or refine textiles and other materials; they can also be stretched when heated or melted, and then molded all over again.

Covestro Specialty Films is constantly researching and developing partly bio-based materials to reduce our carbon footprint. Our solutions have shown that those materials exhibit superior product properties in various aspects compared to fully fossil fuel-based films. Yet partly bio-based films are only one of the many ways to foster a more circular economy. Covestro Specialty Films is also working on innovations that close material loops by recycling waste material streams.
New possibilities: Multi-layer films
We have also developed multi-layer hot melt adhesives that combine a variety of material properties in a single film. This not only reduces the cost and complexity of hot melt applications, but also opens up opportunities for innovation.
Here's an example from the textile industry: Laminating common textile materials like bonding a label onto fabric is typically a two-step process. Hot melt powder or other adhesives are applied to the top and bottom surfaces. Multi-layered TPU makes this possible in a single step, thanks to an integrated bottom layer that acts as a bonding bridge.
That's just one of our many innovative hot melt solutions. Get in touch with our team to find out how our films can benefit your products.
Key Benefits
Easy to process: TPU films can be processed using fast, highly automated production techniques.
Versatile: Suitable for a wide range of materials and heat activation processes.
Fast thermal bonding: Bonded products are ready for further processing in just a few seconds.
Seamless coverage: Our lightweight films ensure even adhesive coverage and high flexibility.
No solvents: Without solvents, our films still provide durability and high tear resistance.