Story
Smart choice for nonwoven fabric production: Desmopan® TPU
Desmopan® TPU is an expert solution for both meltblown and spunbond nonwoven fabric production, including more sustainable grades with partly recycled or bio-based content. The TPU filaments enable nonwoven textiles with high wear resistance and elasticity along with breathability and soft haptics.
Nonwoven fabrics: widely-used and well-liked
Nonwoven fabrics are part of our daily lives. From disposable diapers and medical garments to fleece, felt, and artificial leather, the term 'nonwoven' refers to a fabric-like material – often soft to the touch – that is not woven or knitted with yarns, but instead made from short or long filament fibers that are bonded using heat. Traditionally, nonwoven fabrics made with polyester or polypropylene have been common, particularly in short-term disposable applications. But increasingly, thermoplastic polyurethane (TPU) filaments such as our Desmopan® range are enabling nonwoven applications that demand more durability, softness, stretch performance, adhesion and breathability.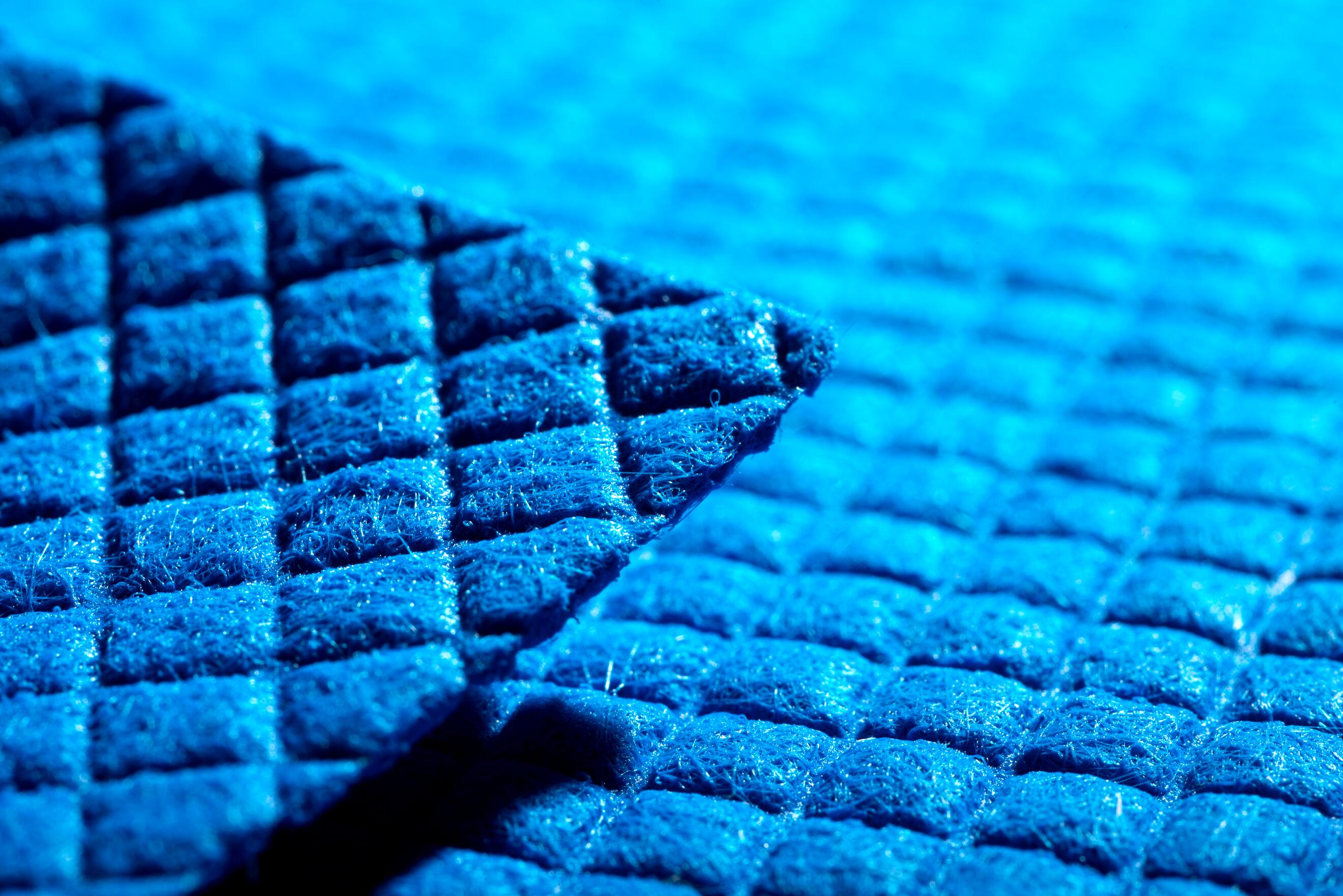 Two ways of manufacturing nonwoven fabrics: meltblown and spunbound
Two common processing methods for nonwovens, meltblown and spunbound production, both make use of heat to bond the fibers, and our Desmopan® TPU filament materials are well-suited to both.

Spunbond processing enables the production of nonwovens at scale, with large production lines and high output. TPU is useful here because of the high stretching involved in the production process itself. In contrast, meltblown processing is smaller in scale and allows greater flexibility in production thanks to smaller machinery that also enables finer filaments. The processing parameters for the TPU are more easily adjustable here.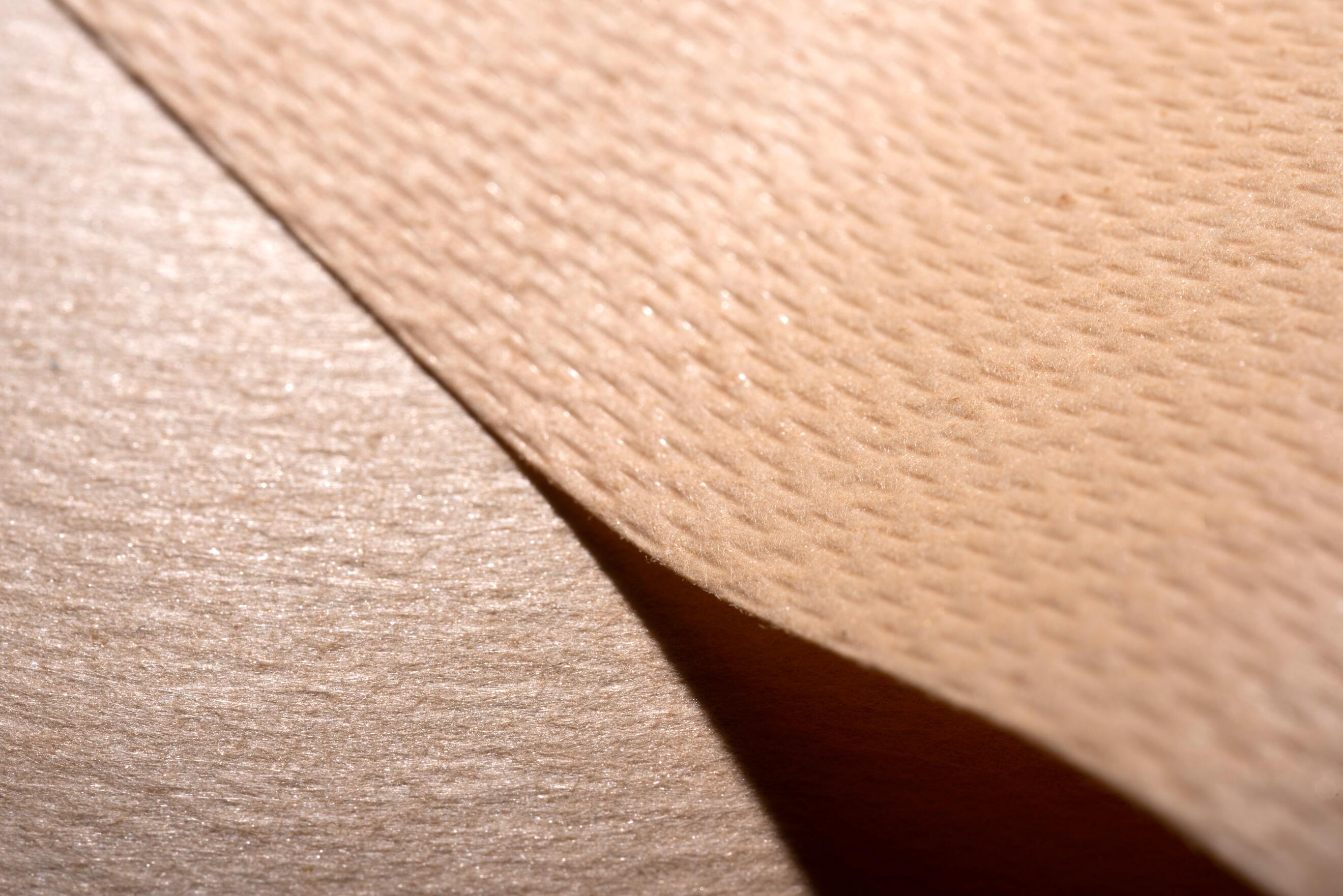 "Films with shape memory characteristics have been around and in use for quite a while. We transferred this concept to nonwovens with all the advantages they have like breathability and a textile-like feel. I'm convinced that this will provide enormous benefits for many industries."
Desmopan® TPU: high wearing durability and soft haptics for nonwovens
The durability and haptic properties of Desmopan® TPU open up a new range of nonwoven fabric applications, particularly in the textile industry, fashion and footwear, and for upholstered seating in furniture and cars.

In contrast to more rigid polyester and polypropylene-based fibers which offer properties better suited to disposable commodity products, filaments made with thermoplastic polyurethane (TPU) enable nonwoven textile fabrics with high elastic flexibility and durability coupled with enhanced softness and pleasant haptics. We have trialed Desmopan® grades with hardnesses ranging from 70 Shore A up to 75 Shore D, properties which are otherwise not common for nonwovens.

For example, in China we have teamed up with nonwoven manufacturer Zhan-Peng to incorporate Desmopan® TPU into their fabric production. The resulting meltblown nonwoven fabrics combine a very soft touch, excellent washability and reversibility with strong resistance to everyday wear and tear. The soft haptics make TPU an attractive material option for fabrics that have frequent contact with skin.
"Desmopan® is the specialist TPU for nonwoven textiles with grades engineered for both meltblown and spunbond technologies. These TPU filaments enable highly flexible fabrics with a soft touch and superior elastic recovery, while also offering easy hot press lamination to other substrates."
Breathable and easy to laminate: Desmopan® opens up sports, leisure and healthcare for nonwovens
TPU has a lower melting temperature than polypropylene, so it can be easily hot press laminated onto other fabric substrates without the use of adhesives or hotmelts. The natural elasticity properties of TPU result in a nonwoven fabric that can be bent and flexed repeatedly without cracking.
With Desmopan®, filaments can be created in weights from 10-500 gsm. Since these nonwovens are made by fusing tiny elastic fibers together, the resulting mesh structure is breathable, allowing air to enter and moisture to escape; making it an excellent choice for use in items like jacket linings. The natural elasticity of TPU also makes Desmopan® a natural choice for spunbond production that requires high stretching. Geotextile sandbags made from TPU are more durable than ones made by weaving yarns.
Nonwoven fabrics are also a popular choice from a sustainability perspective. Our Desmopan® TPU range includes grades that incorporate recycled plastics, partially bio-based raw materials or renewable feedstock attributed via mas-balance approach.
By bringing the unique elastic and haptic properties of TPU to both meltblown and spunbond nonwoven production, Desmopan® expands the range of applications for nonwoven fabrics and enables companies to enhance their sustainability credentials. For example, nonwovens made of Desmopan® could be used as scrim for artificial leathers that are based on (T)PU chemistry.
Shaping the future with shape memory plastics
The potential of shape memory plastics (SMPs) for innovation cannot be ignored. Regardless of production methods involving meltblown or spunbond processing, Desmopan® shape memory solutions offer opportunities across a wide range of areas from automotive and mechanical engineering, toy manufacturing, healthcare, sports and leisure to textiles.

TPU nonwovens with shape memory characteristics? Desmopan® 2795A SMP makes it possible.

TPU filaments enable highly flexible fabrics with a soft touch, pleasing skin contact and superior elastic recovery. Apart from being resistant to wear and several chemicals, TPU fibers can be flexed repeatedly without cracking. Excellent breathability is yet another positive, and, importantly, TPU nonwoven fabrics are durable and elastic under a wide range of temperatures.

What if these nonwovens had an added feature, say shape memory, whereby the material can be deformed and by applying a stimulus such as heat or light can later be returned to its original shape? Desmopan® 2795A SMP leaves it up to you to explore the virtually countless possibilities.

Transferring the shape memory characteristics to a TPU nonwoven without compromising the shape memory and nonwoven properties surely sounds challenging. Not for Desmopan® 2795A SMP. The results demonstrate that the typical properties of nonwovens, for example elasticity, breathability, a textile-like feel and high abrasion resistance, are maintained, while the shape memory characteristics can be retained (by anyone) simply by using a common hair dryer.

Desmopan® TPUs have been around for a while. Their durability and haptic characteristics have catered to numerous nonwoven fabric applications in a range of industries. Desmopan® 2795A SMP innovative shape memory nonwovens have an "on-demand" feature which can be triggered with merely a common hair dryer. Heating and cooling are all that is required to obtain the desired shape.

To activate the shape memory feature, the nonwoven is heated to 45°C. This starts the shrinking process, whereby the product is restored to its original shape. In contrast to monolithic films, this introduces numerous possibilities for shape memory applications with a textile-like material.

The solutions offered by shape memory characteristics, irrespective of the shape memory key temperature, expand the scope of nonwovens beyond imagination, without compromising in any way on the highly regarded properties of TPU nonwovens such as breathability and elasticity. A common hair dryer is all that is required to easily shrink these nonwovens to their original form. Clearly, this opens several doors and the range of applications and benefits in the wake of these innovations is anyone's guess.

While offering all the same advantages of TPUs – resistance to abrasion and several chemicals, elasticity, and flexibility over a wide range of temperatures – Desmopan® 2795A SMP unites shape memory and more sustainability. As it can be stably re-melted without degradation and reprocessed in further applications, this grade of shape memory plastic is suitable for reuse.
Key Benefits
Soft-touch: TPU filament enables nonwoven fabrics with pleasing haptics in skin contact.
Flexible: repeated blending and flexing without cracking is a property of TPU fibers.
Breathable: elastic fibers fused into a mesh structure allow air in and moisture to escape.
Bondable: low melting point means TPU nonwovens can be hot pressed onto other fabrics.
Wear-resistant: TPU nonwoven fabrics are durable and elastic under a wide range of temperatures.
More sustainable: Recycled, partially bio-based and renewable feedstock attributed via mas-balance approach solutions available.