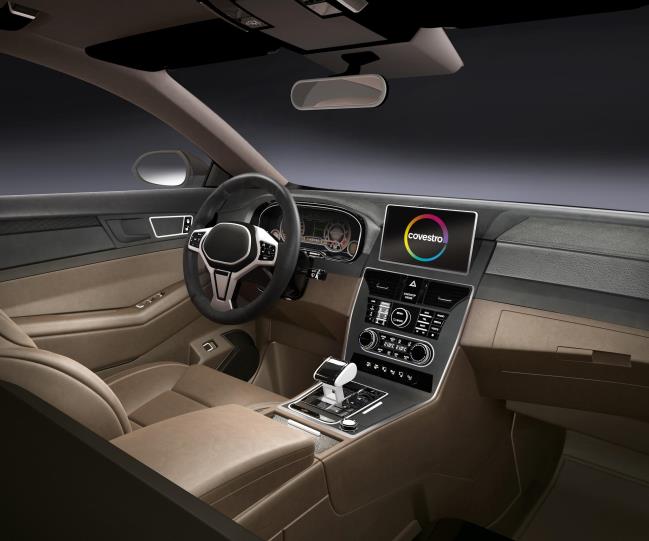 Story
Desmopan® TPU for low-VOC automotive interior components
Our Desmopan® 6-series of low-VOC ether-based TPU grades provide material solutions for automotive interior trim suppliers, footwear brands, artificial leather and industrial goods providers who need a low-emission, low- migration and high-performance solution for hard-soft bonding with thermoplastics.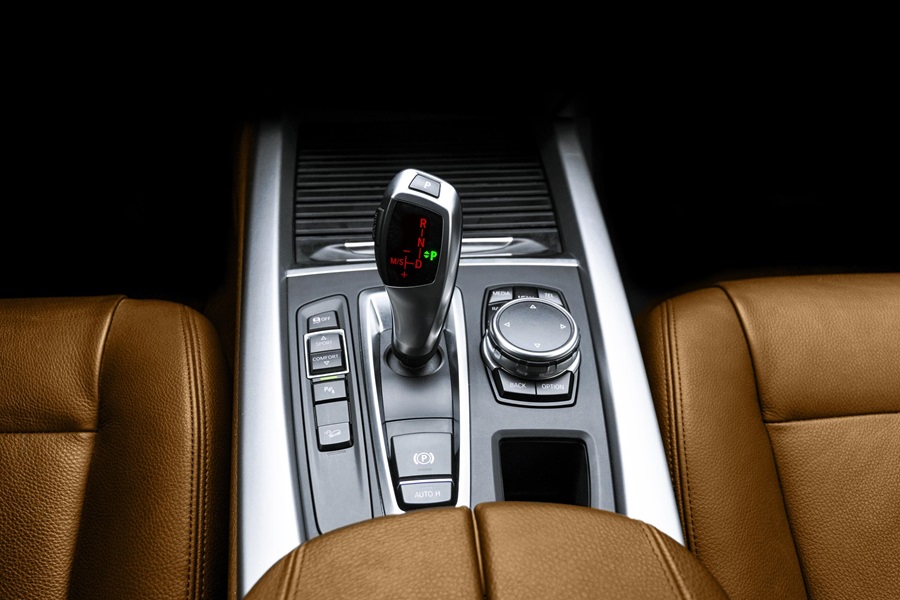 Modern automotive interiors demand high-performance hard and soft surfaces
Climbing into any new car, drivers and passengers are often interested in the air quality and range of interior surfaces. From control knobs with gesture controls, good haptics and abrasion resistance, to soft-feel dashboard panels and durable center console cubby box covers, modern automotive interiors combine many different hard-soft combination surfaces into a harmonious whole.
When manufacturing these complex interior components, automotive OEMs and injection molding part suppliers face increasingly stringent emission limits on volatile organic compounds (VOCs) and semi-volatile fogging (FOG) compounds in car trim materials. In parallel, vehicle makers aim for car interiors that clearly avoid any unpleasant odors or migration.
These engineering dilemmas are not unique to the automotive industry. Footwear makers who are molding foamed mid or outer soles with a flexible upper shoe, or producers of high-quality industrial hand grips face a similar set of manufacturing challenges.
Injection molded components with low-VOC emissions: Desmopan® 6-series grades
When tailored for injection molding, Desmopan® thermoplastic polyurethane (TPU) grades are known for their fast cycle time, high mechanical values and good processing. These solutions combine high wear resistance and an intrinsic softness across a wide range of temperatures, without the need for plasticizers. Hardness, strength, rigidity, elasticity and cold flexibility can be tuned by application.
Desmopan® 6-series grades provide a low-VOC and low-FOG solution for complex trim components that combine hard and soft parts into a single unit with low migration. These aromatic C3 ether-based organic chemical TPU grades feature inherent resistance to hydrolysis and microbial exposure, combined with very good injection molding behavior.
High performance and low VOC emissions meet easy processing in Desmopan® 6-series
Thermoplastic polyurethanes in the Desmopan® 6-series offer advantages in both processing and performance that make them attractive for automotive suppliers, footwear manufacturers and industrial users who need a low-VOC, high-performance TPU solution.
For ease of processing, Desmopan® 6-series grades can be injection molded along long flow paths quickly and easily, and are very well-suited for hard-soft bonding with thermoplastics in a 2K process. Hardening kinetics values show faster cycle time in comparison to other TPUs in the same hardness range.
In performance terms, these grades emit low VOC and FOG, while offering very low migration that limits odor in automotive interiors. As aromatic ether-based TPUs, the Desmopan® 6-series is inherently immune to hydrolysis or microbial exposure, while delivering high wear and abrasion resistance. The series also offers a pleasing touch and feel in a range of hardnesses from 64 to 88 Shore A.
For automotive component suppliers, artificial leather providers and other high-performance manufacturers who need a low-emission, low-migration TPU solution for hard-soft component bonding, the Desmopan® 6-series is the answer to the dilemma.
Whenever hard-soft thermoplastic combinations are needed with a low-VOC/FOG solution that offers low migration, we recommend the Desmopan® 6-series. The ether-based solutions offer high abrasion resistance, good haptics and a range of hardness grades for easy injection mold processing.
Key Benefits
Low-emission: Desmopan® 6-series TPU grades offer low VOC and low FOG emissions.
Hard-soft bonding: Ether-based TPU offers high adhesion for hard-soft thermoplastic combinations.
Good processing: Flow spiral testing shows good injection molding flow behavior.
Quick: Kinetics display faster hardening cycle times than TPU in same hardness range.
Highly resistant: Desmopan® 6-series is inherently immune to hydrolysis or microbial attacks.