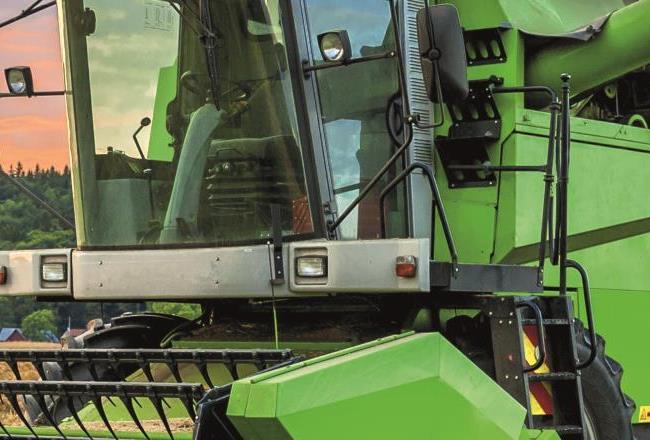 Story
Pasquick® – higher productivity and efficiency in industrial applications
Boosting productivity is key to reducing process costs in the agricultural, construction and earthmoving equipment (ACE) and industrial metal coatings industries. By cooperating closely with coating solutions' manufacturers we can answer these industries' needs and speed up coating processes.
Pasquick® is the brand name for Covestro's polyaspartic technology. Polyaspartics are a class of binders for high-quality, aliphatic 2K topcoats based on the Desmophen® NH and Desmodur® N product groups. Since they can be applied at high film thicknesses, it is possible to reduce the number of coating layers, which makes the coating process more economical and efficient. Depending on the substrate, even single-layer direct-to-metal (DTM) coatings are possible. Less layers to apply mean lower labor costs, which contributes to savings on total painting operation costs.
Pasquick® – the productivity booster
Since Pasquick®-based coatings also cure quickly at room temperature as fast as conventional coatings at high temperature cure, they are ideally suited to boosting the productivity of painting operations for the typically large ACE equipment and other metal parts. It is not just the higher productivity that brings savings. Fast drying at room temperature means energy costs are lower because no stoving in a curing oven is required. This can help your customers to profit from greater flexibility and to avoid bottlenecks in the paint shop. Another advantage of Pasquick® technology is its suitability for formulating ultra-high solids with a VOC level of lower than 250 g/L.
"The higher the productivity, the more successful an ACE business will be. Pasquick® technology boosts productivity and enhances efficiency."
Fast curing at ambient temperature Curing times can be reduced by up to three times compared to conventional coatings at ambient temperature.
High film thicknesses – fewer coating layers possible Contribution to savings on total painting operation costs.
Lower energy costs No need to for an oven and the associated high energy cost anymore.
Suitable for formulation of DTM coatings and ultra-high solids Meets the increasing demand for Direct-To-Metal coatings and ultra-high solids.