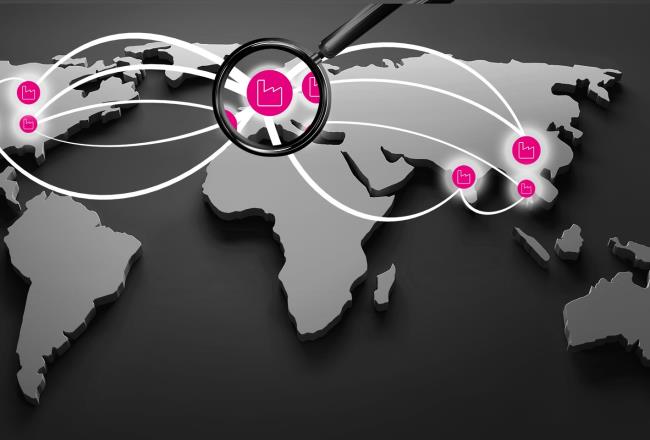 Story
The "democratization" of manufacturing puts new mobility design concepts on the fast track
Massive factories produce large volumes of the same product. Not only does this create waste, but the costs and production inefficiencies also limit creativity. Imagine what's possible with the freedom to take your idea from the drawing board to a tangible product, within weeks. Microfactories challenge the traditional concept of large factories by setting up multiple small, but high-tech manufacturing units, within close proximity to customers.
Bring on microfactories
What if designers and engineers at startups or other organizations had a microfactory in their city that was able to locally manufacture their mobility design at scale? Boutique factories unlock new possibilities—fostering local creativity while supporting unique products. These microfactories offer flexibility to quickly bring innovative designs to life, without the logistics required to find a molder, sheet extruder and contract manufacturer.
But that's not all. These microfactories will reduce costs and the supply chain carbon footprint while eliminating the mass production of parts that may not ultimately be needed.
With innovative materials and technologies, we at Covestro can lend a helping hand—supporting this new manufacturing concept and enabling the "democratization" of manufacturing.
Covestro supports an innovative concept with new material solutions
In light of this new manufacturing concept, we at Covestro support start-ups in this area with innovative materials for use in microfactory settings. With expert knowledge in material science Covestro actively collaborates with pioneering start-ups to deliver new products by pushing boundaries in the area of new mobility.
Want to find out more about new mobility trends? Download our full Infinity study at the bottom of this article or contact us to find out more!
"With microfactories factories placed in cities around the globe, mobility designers and engineers will have the flexibility and access they need to easily bring their ideas to life. Homogeneity will be a choice, rather than the only economically viable option."
Key Benefits
Fast-track production Mirofactories are typically characterized by a small skilled workforce. This agility and high automation level boosts efficiency and thereby increases productivity.
Cost-efficient Reduces costs, including those associated with finding a molder, sheet extruder and contract manufacturer; in addition small-sized factories require less floor space, less energy consumption and raw material consumption resulting in lower waste.
Creativity A typical microfactory setup allows for frequent design changes where design freedom is not limited due to manufacturing costs arising from product design changes.