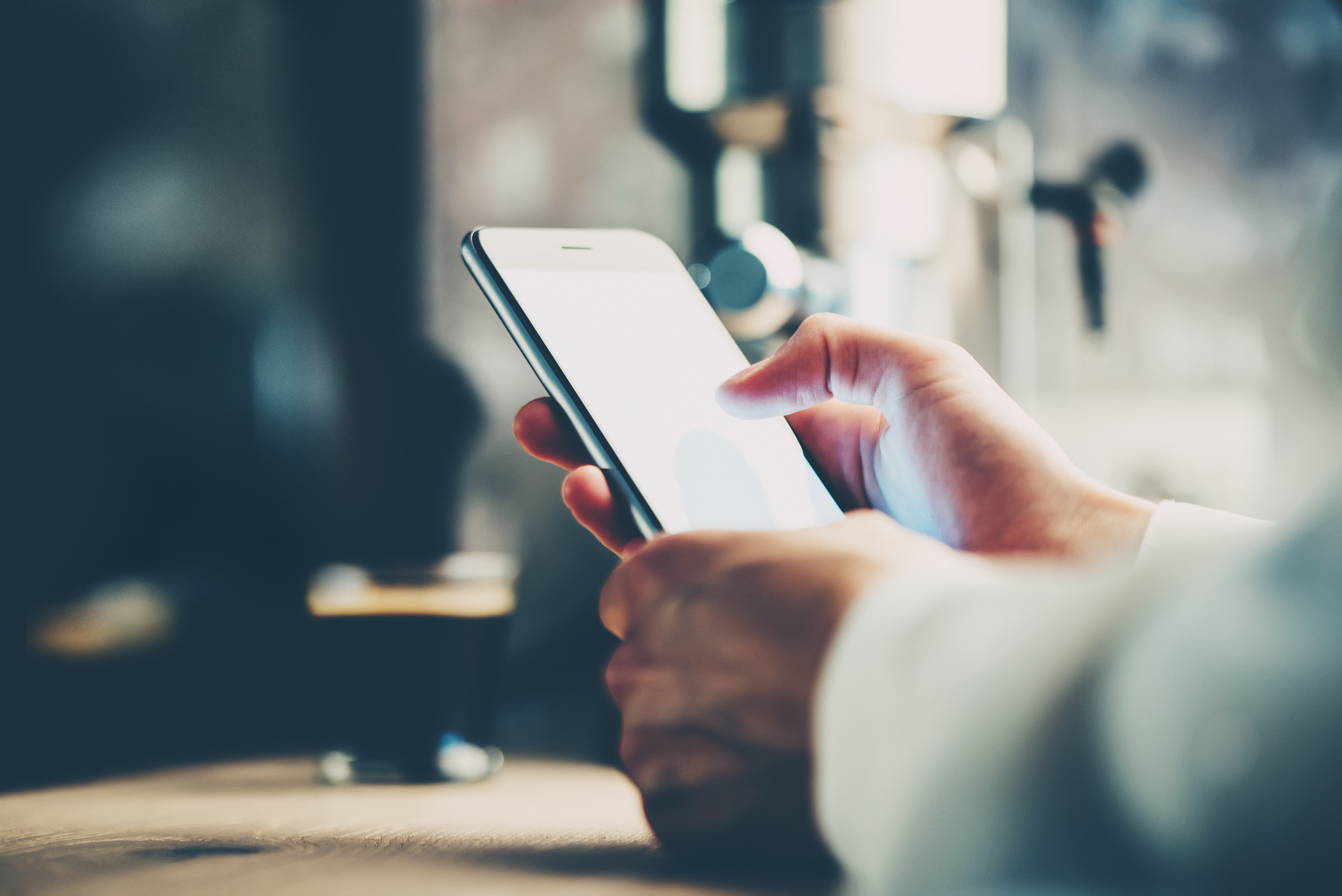 Story
2D printed hot melt adhesives enable high precision in electronics assembly
Assembly of electronic parts requires precision glue application on complex structures such as smartphone displays. Adhesives based on Desmomelt® U enable electronics producers to apply adhesives in a digital process. Used as a thermoplastic hot melt, they can also help to make end-of-life recycling easier.
Electronic device makers are under pressure to optimize production
Makers of electronic devices and adhesives face strong pressure to make their production as lean and cost-efficient as possible, and to automate their manufacturing wherever practical. In parallel, end-of-life and recyclability is a consideration that is starting to affect consumer purchase decisions.
Applying adhesives to electronic displays can be a laborious part of the production process, because this typically involves either carefully applying and trimming adhesive foils, or using reactive two component hot melts that crosslink to form a high-performance bond on complex display forms. That quick processing and strong bond comes with a downside, making it harder to disassemble the electronic device at the end of its useful life. Some electronics producers are seizing this multi-layered dilemma as an opportunity to innovate and automate.
Automated 2D digital application of adhesives using Desmomelt®U in electronic assembly
Our Desmomelt® U non-yellowing aliphatic raw materials combine the high molecular weight, high green strength and high performance of waterborne adhesives with the easy processing of a PU hot melt. This innovative adhesive raw material offers adjustable open times for increased processing flexibility.
Making use of a digital, CAD-based printing process allows a straightforward approach to design gluing pathways even for complex 3D shapes.
When used as thermoplastic material, Desmomelt® U can enhance sustainability by making the end-of-life disassembly of parts like smartphones easier.
"Desmomelt® U adhesive raw materials from Covestro give electronics producers a high-performance product that can be applied precisely in a digital process while keeping end-of-life disassembly in mind. We are happy to share our raw material know-how and expertise in putting 2D printing technology to work."
Key Benefits
Complex geometries: Digital printing based on Desmomelt U enables complex CAD-based gluing paths.
Precise application: Desmomelt® U based hot melts can be digitally printed exactly where needed.
Easier recycling: Thermoplastic raw materials allow a temperature triggered disassembly of parts.
Trusted performance: Desmomelt® U adhesive materials offer the trusted properties of PU adhesives.
Leaner production: Automating the adhesive application reduces the processing steps required.