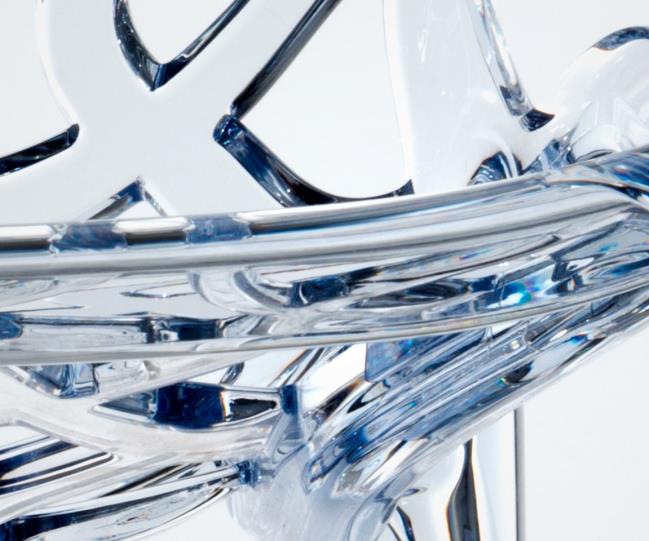 Story
Colorful polycarbonate creates café chairs with style and strength
In House Furniture of Los Angeles needed a material for a new chair design that combined style and functionality. For this eye-catching application, a standard material wouldn't do: In House required a different material … one that would be durable, yet also provide various transparent, translucent and opaque color options.
In House found its solution in Makrolon® 2607 polycarbonate and color and special effect technologies from Covestro. Using Makrolon® gives the chairs increased durability, and LEDA® compounded color technology allows for a wide range of unique color options.

The café Pocket Chair, for both the commercial and residential markets, is 84 cm tall x 48 cm deep and 46 cm wide. The base is made of chrome-plated steel, and Makrolon® forms the shell.

Thanks to Makrolon® and LEDA® technology, In House Furniture had more design freedom to explore new ideas and ultimately produce the chair the way it envisioned.

In House offered the injection-molded chairs in four colors – translucent white, transparent blue, transparent red and clear. Additional colors were available upon request.
Covestro's color technologies are the industry's most complete, one-stop solution for color and special effects. To meet customers' wide range of design, processing and cost parameters, several technologies can be employed:
LEDA® compounded color technology – Molded-in color for Covestro thermoplastics
AURA™ infusion technology – Infuse parts with color and functional additives after they are molded/formed
MILENA® color concentrate technology – Color concentrates for niche applications that require rapid color changes, such as optical datastorage media (CDs and DVDs)
The main properties of Makrolon® 2607 polycarbonate are:
Easy release
UV stabilized
Medium viscosity
Available in transparent, translucent and opaque colors