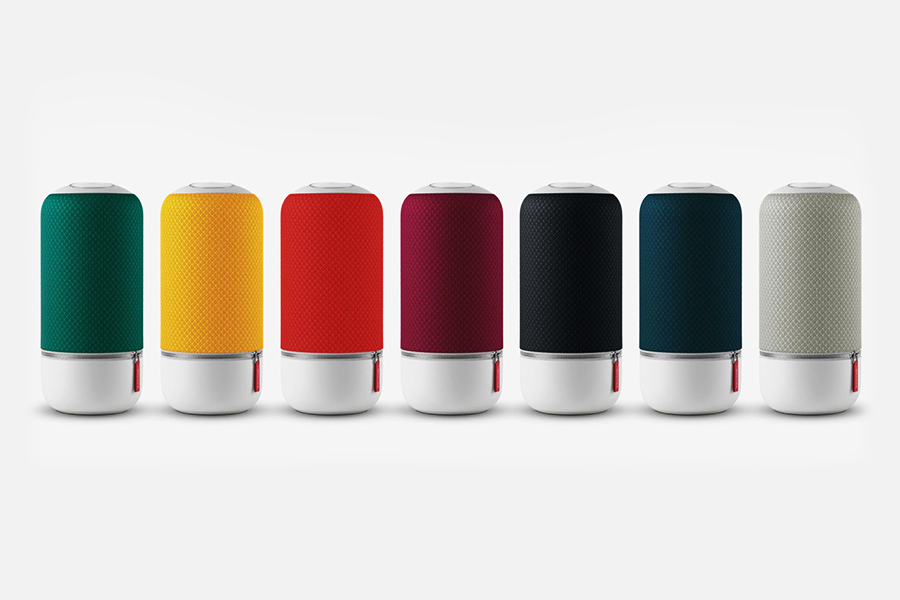 Case study
Coverstro's material solutions make the Libratone Zipp's innovative design a reality
Whether on the go or at home, music lovers need an easy way to access their libraries. With its sleek cylindrical design and stylish fabric covers, Libratone Zipp offers a wireless listening experience unlike anything else on the market. Since launch, it has won multiple recognitions, including a Red Dot Design Award, an iF Design Award, a Bronze Edison Award and a Good Design Award. It is also a IDSA finalist.
Unlike the horizontal designs prominent in traditional speakers, Libratone Zipp boasts a smooth rounded shape, giving it aesthetic appeal and the ability to rest upright. Covestro aims to provide suitable materials for both the form and function of this next generation speaker.
In order to maintain the speaker's cylindrical design, the materials used must be durable enough endure the wear and tear that comes with portability, yet flexible enough to bend. In addition, the speaker's small size requires complex interior materials capable of safeguarding electronic components.
Coverstro's Makrolon® materials have now been integrated into the base model Libratone Zipp with excellent performance in both mechanical and fluid properties. These materials are not only light but impact resistant, allowing Libratone to achieve the hardy cylindrical design they were aiming for. In addition, Covestro's Bayblend® has been adopted for the speaker's interior structure due to its high flexibility and flame retardance.