Covestro supports the designers of tomorrow
Covestro supports future designers through the annual DIP (Design Innovation in Plastics) competition. Students who participated in the DIP competition were tasked with creating inspiring and novel new products to enhance health and wellbeing, using plastics as the primary material.
The winner of the 2020 competition was third year Product Design student Kristen Tapping. Targeting large-scale shared bicycle schemes, such as those used in London, which reward consumers based on distance travelled, she created a bicycle wheel with pollution filters, that uses movement to actively purify the air. Her Rolloe – Roll off Emissions wheel operates in the busiest, most polluted roadways, requiring zero energy to function, except for pedal power from the cyclist.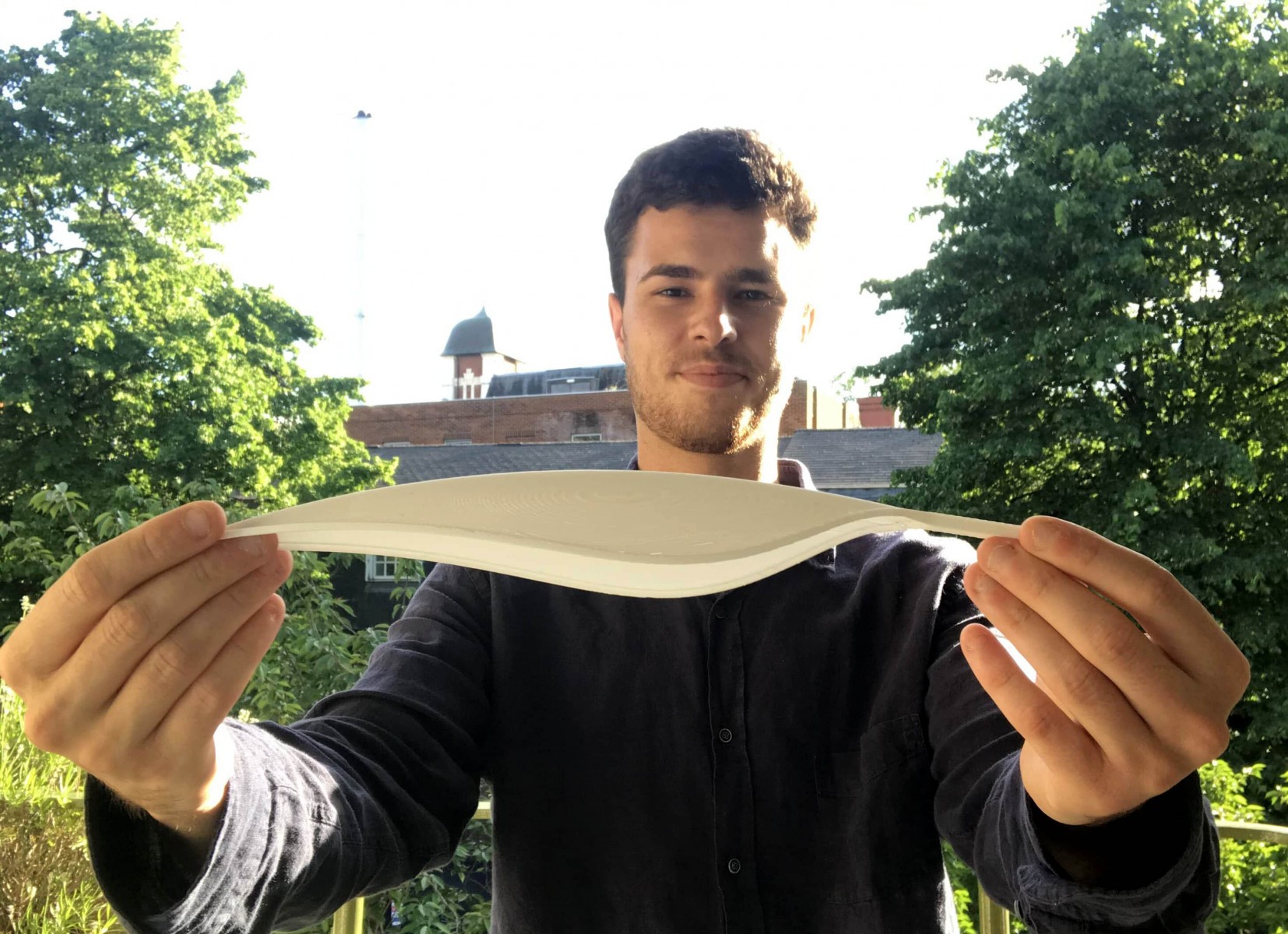 At Covestro we firmly believe industrial designers can and should make the world a brighter place.
Materials for Designing the Future
Please visit our CES page for more info on how our materials make a difference when it comes to designing the future.
Covestro collaborates with College for Creative Studies (CCS)
Covestro once again teamed up with CCS, challenging students to envision the future intersection of mobility, healthcare, and electronics. Check out what they came up with!