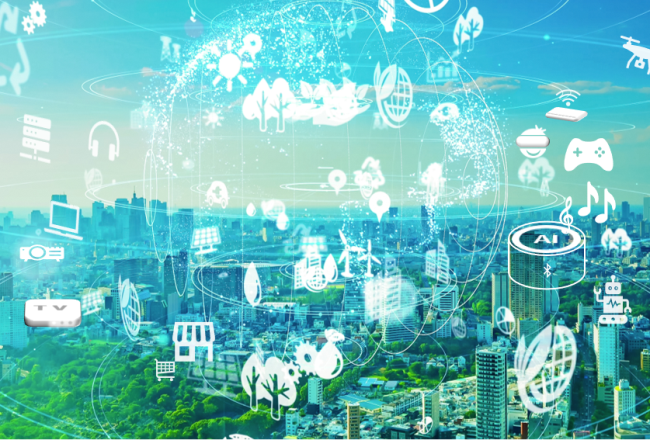 Story
Open innovation – collaboration along the value chain
Our world is complex. Future challenges require the cooperation of many – especially when it comes to transforming value chains and extending product life cycles. Find out what foundations we created to collaborate, how possible linkages look like, and discover concrete successes of this shared work.
Collaboration: Working together. For each of us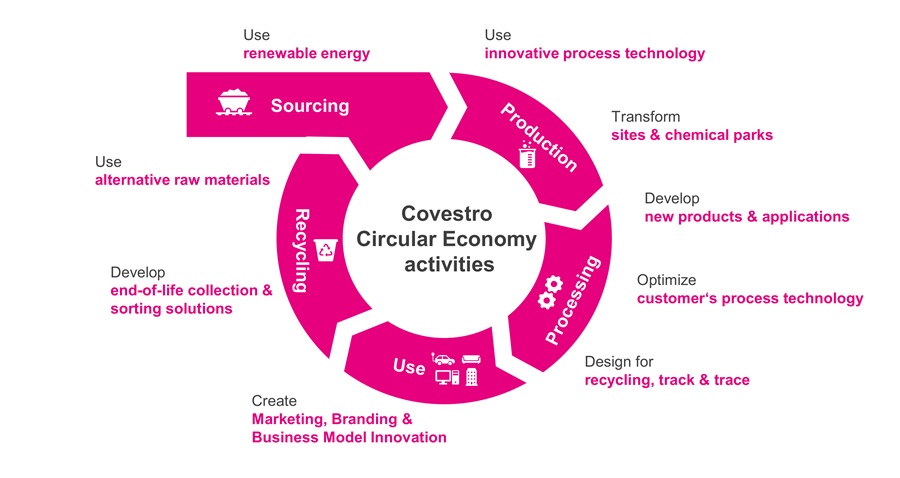 Closing product life cycles, restructuring global value chains, moving towards a circular economy – all these are major projects that can only succeed globally by collaboration: meaning industry-wide, but also across different industries, to link knowledge, exchange work and perhaps even generate distribution channels. Often, the required knowledge for holistic product development can no longer be provided by one company, but in cooperation. In this way, we can create competitive advantages together, through a collaborative approach. Covestro aims to collaborate with players in all areas of the value chain to find the best solutions for shared product development, new alternative raw materials and circular concepts for extending product life cycles.
Cooperation at your fingertips: our best practice collaboration
We are convinced of the cooperation approach and have already created new ways of collaboration: In addition to the long-established close partnerships with our suppliers, customers and the research community, we address the challenges holistically: We talk to designers, product developers or recycling experts and bring in our raw material expertise. Because only if we know all the requirements and challenges it is possible to create an attractive, economical and sustainable solution.
Regarding this collaborative approach, we have understood, for example, that we need to provide glues for the packaging industry that enable the separation of functional layers. To extend the life cycles of multi-material packaging, we have tested new debonding technologies for polyurethane (PU) bonded multi-material laminates. Following the introduction stage, we are now approaching potential partners in the value chain to implement the new approach to recycling streams on a larger scale.
Another insight we have gained from cooperation with our partners is that we can use our materials to make wind turbines more efficient and at the same time extend their life cycle – which provides real competitive advantages. Therefore, we have developed new collaborative solutions in cooperation with our customers. Product-based, international cooperation like these contribute to achieving global climate goals. Work with us so we can advance wind innovation together!
We experience collaboration in a university context in
our project with Tsinghua University in Beijing
. The aim of this cooperation is, put simply, to find solutions that combine recyclable materials and aesthetic design – based on research results, designs and experiments. In the process, we learned that we can give greater scope for design with our product understanding and created an exchange for this.
Collaboration has taught us that true recycling can only be realized with all partners along the value chain. That is why we collaborate with 21 partners from academia and industrial space located in nine countries in the "Circular Foam" project to close the life cycle for rigid polyurethane (PU) foams. This long-term cooperation is another component of our vision to extend product life cycles and fully transform the company towards a circular economy.
Are you ready to collaborate with us?
Along the product life cycle, there are many fields of action in which cooperation can bring us further and even create competitive advantages. In all of these development areas, we ourselves contribute to new approaches and are also looking for cooperation partners. Let's connect, exchange ideas and get to know our success factors – whether as researchers, industry partners, start-ups or as an entire ecosystem. We are convinced that cooperation drives innovation.
So, let's meet at K2022 and start to collaborate!