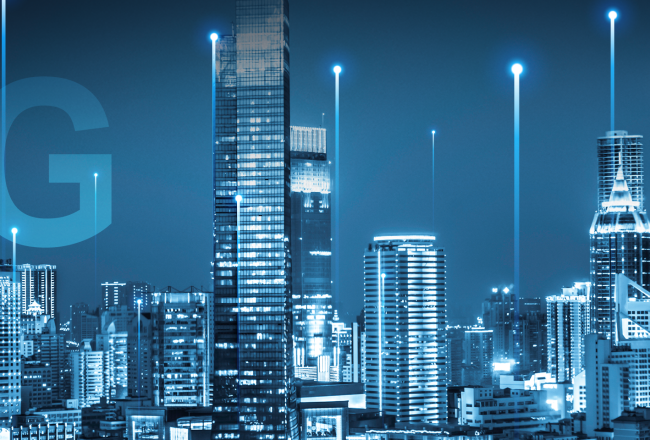 Case study
Innovative Material Solutions for Baicells 5G mmWave Base Stations
We joint hands with Baicells, a global provider of advanced cloud architecture communication solutions and innovative O-RAN architecture for 5G base stations, to build the new launched innovative 5G mmWave base station. Our high-performance and outdoor low temperature impact-resistant housing materials can help to deploy reliable and economic infrastructure construction.
Intelligence connectivity is shaping the new normal in a post-pandemic world. People are becoming reliant on high speeds wireless networks. As 5G infrastructure gradually scales up, mobile network service providers face the pressure to iterate and update their 5G technology and infrastructure as well. In response, a large bandwidth and low latency are key for supporting the increasing demands on capacity, transmission rates, and differentiated applications of mobile network. This is where a 5G high-frequency millimeter wave comes in. The flexible deployment of millimeter wave communications networks along with high and low frequency bands, will form the basic architecture of future mobile communication systems.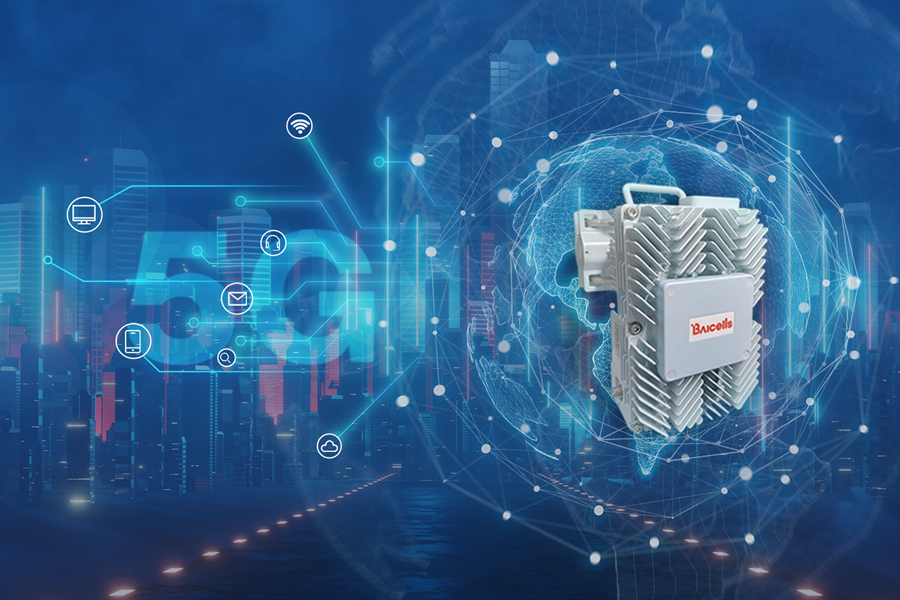 Base stations in the harsh outdoor environment are often exposed to various challenging factors such as ultraviolet light, changing weather conditions, damage by foreign objects, and more. Additionally, the antenna's performance is easily affected by the external environment due to its high millimeter wave frequency and large path loss. To withstand difficult environmental conditions and perform well, the antenna needs to be well-protected and housed in a durable radome with high mechanical properties. Depending on the housing material of the antenna systems used, its dielectric properties will also affect the signal transmission and communication quality.
"Covestro is a partner worthy of extensive, long-term cooperation. We are impressed by their R&D capabilities and innovative spirit and look forward to more opportunities to work with Covestro together closely in the future. Together with Covestro, Baicells hopes to deliver more innovative products and services to clients in the global communications industry."
We worked with
Baicells
to provide low-temperature impact-resistant Makrolon® solution for their new launched innovative 5G mmWave base station, which has excellent performance in the harsh outdoor environments. Rigorous tests show that it is able to maintain stable dielectric properties across a wide range of band from low frequency to high-band including millimeter band. This reduces signal loss and boosts stable signal transmissions.
Meanwhile, this solution has excellent resistance to high impact, even under high and low temperatures, and UV rays in the complex using environment. It can withstand 400 cycles of rigorous testing from -40℃ to +85 ℃, fully protecting the base station's inner device components while ensuring the stability of 5G networks.
Besides 5G base stations, our Makrolon® and Bayblend® solutions are also widely used as housing materials for outdoor and indoor 5G CPE devices due to their excellent mechanical properties and flame retardancy performance. 5G CPE is a network terminal device that receives 5G signals from the telecom operator's base station and converts them into Wi-Fi signals. With 5G CPE, more end-point devices (e.g., cell phones, tablets and computers) can access the Internet with high speed. As 5G signal coverage expands across more areas and the deployment of 5G infrastructure picks up speed, we can expect a growing demand for 5G CPE too.
Recently, we launched Makrolon® RE material solution. Thanks to the introduction of raw materials coming from mass-balanced bio-waste and residues so that partial replacement of fossil based raw material. They have the same good quality and performance as fossil-based polycarbonates while significantly reducing CO² emissions. As a result, this strengthens sustainable development and achieve sustainability goal across industries from the source to partners down the chain.
"Baicells has advanced technologies and extensive experience with mobile solutions and products. We are pleased to collaborate with Baicells for propelling the 5G infrastructure construction. With our high-performance and innovative material solutions. we will continue to help our partners in wireless networks communication industry to bring more cutting-edge products to the market."
Key Benefits
Excellent impact-resistance even at low temperature Reliable and durable performance to withstand harsh outdoor environments
Stable signal transmission Good signal transmission in a broad frequency band, even at mm wavelengths
Low-carbon-footprint Contribute to E&E brands' sustainability goal