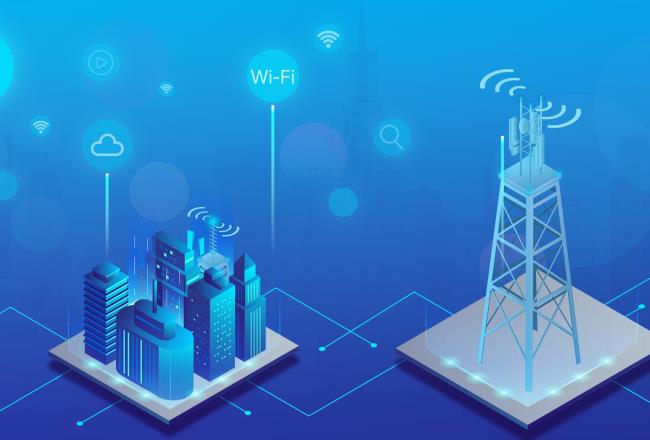 Story
Innovative solutions for indoor and outdoor network devices
We provide a full range of innovative material solutions for indoor and outdoor network devices in the new era of intelligent connectivity. Supporting Wi-Fi routers, 5G base station antenna, satellite antenna and more, these solutions meet the safety and aesthetic requirements of indoor environments, while offering reliable mechanical performance and excellent signal transmission stability in the harsh and complex outdoor environments.
Ideal for the modern interior: performance and safety meet aesthetics
Remote working style results in massive file transmission, while video conference and home entertainment are increasingly dependent on the internet connection. As businesses move to the cloud, data interactions are also on the rise.
To cope with greater digitalization in the post-pandemic era, consumer and enterprise Wi-Fi router brands have seen an upgrade in performance and heating capacity. At the same time, manufacturers are placing more emphasis on the aesthetics of network equipment to suit modern interiors.
Covestro's solutions for indoor network devices have excellent heat resistance to meet the safety requirements of high-heat electronic equipment. The flame retardant and low-smoke characteristics also comply with stringent global safety standards. Meanwhile, a rich CMF portfolio enables design freedom, especially transparent, soft light and light-transmitting materials for a variety of ambient light designs.
Built for the outdoors: Advanced toughness meets stability
Mobile network is essential in modern life. From urban outdoor environments to remote area, stable and reliable internet access are always needed. Wireless network and communication devices such as 5G base stations and satellite terminals are ideal outdoor network infrastructure.
To withstand harsh and complex environmental conditions, network communication devices require reliable and durable housing materials which support robust signal transmission. Covestro Makrolon® outdoor low temperature impact resistant solutions offer excellent mechanical properties, dimensional stability, stable dielectric performance in a wide range of high-and low-frequency bands, and high resistance to solar radiation, which can overcome the challenges of extreme environment and weather conditions.
In terms of production efficiency, this material has good processability and high yield rate, and matches with production dimensions of various communication satellites, enabling freedom for designers to create outdoor devices that are more fit into modern environments.
Going green: enabling sustainable goals for network communication industry
At Covestro, our goal is to embed circular economic principles into the fabric of our operations. We are committed to replacing fossil feedstock with renewable feedstock, and working with partners on mechanical recycling projects.
Our Bayblend® and Makrolon® series not only offer excellent performance but also can offer more sustainable alternatives to meet our sustainable commitments, including our broad portfolio of PCR polycarbonates which turns plastic waste into high-quality recyclates, and our mass-balanced polycarbonates, which contributes to the significant reduction of CO2 emission versus the virgin material
In the new era of intelligent connectivity, Covestro continues to promote material innovations that meet the stringent performance and aesthetic requirements of indoor and outdoor network devices, while meeting our sustainability commitments for a circular future by collaborating with our value chain partners together.
Key Benefits
Mechanical properties High rigidity and impact resistant
Dielectric performance Electrical insulation, low dielectric loss
Weathering resistance Reliable performance in harsh environments
Processability High yield rate, applicable to the size requirements and complex structures of various communication equipment