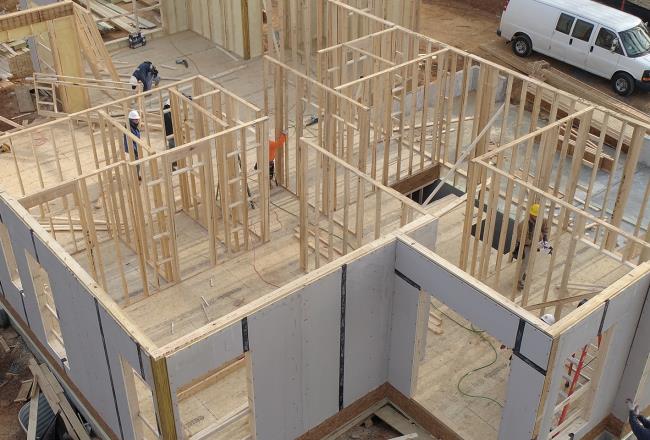 Case study
PUReWall™ is a win-win for builders and the environment
Worldwide, there is a growing need for energy-efficient, sustainable housing. In the United States, that demand is compounded by a shortage of skilled construction labor. We developed PUReWall™ to address these issues head on by helping move labor requirements from the job site to a production facility.
Traditional stick-built homes are constructed largely on site. But when skilled labor is hard to find, prefabricated solutions may be a viable alternative, provided that they supply consistent quality and meet increasingly stringent energy codes. We decided to develop innovative, high-quality prefabricated wall panels that would address these crucial needs of builders and homeowners.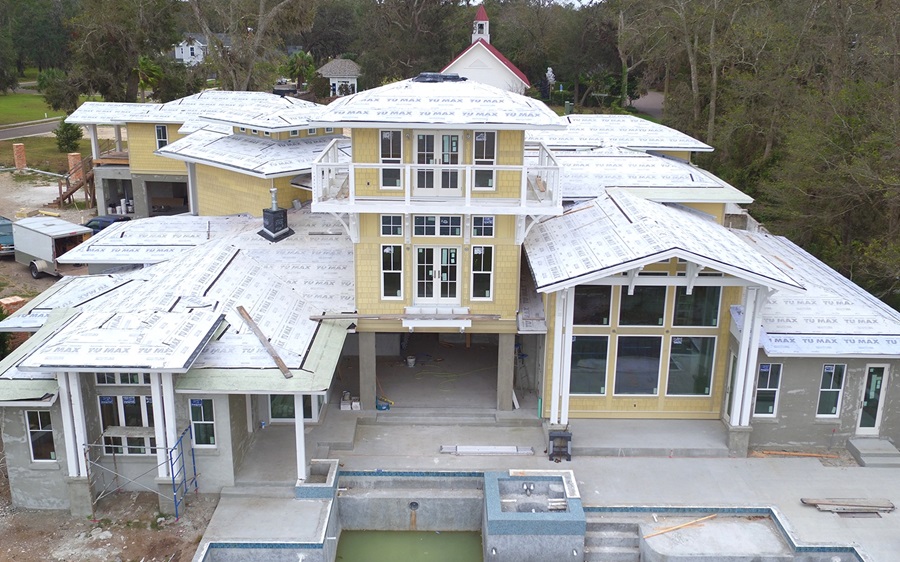 We were ready to rethink panel design from the ground up. That meant eliminating unnecessary materials or layers for greater sustainability and cost-effectiveness. And despite all that trimming, we sought to achieve a whole new level of strength and superior insulation properties. Ease of installation was also a must.
Our PUReWall™ panels are produced in a controlled environment and consist of a lumber frame filled with variable spray polyurethane foam (SPF) for continuous, energy-efficient insulation. The SPF formulation makes the panels strong enough for use as structural walls and rigid polyiso board on both sides provides an integrated weather barrier. PUReWall™ is ready to install and goes up as much as 75% faster than conventional methods – with less jobsite waste, for greener, more economical building.
In early 2019, we announced an exciting partnership with Hunter Panels that will bring PUReWall™ to the residential construction market.
Why PUReWall™ is a good fit for builders and contractors
Fast & easy: Ready-to-install PUReWall™ panels address the skilled labor shortage in construction.
Energy-efficient: Spray PU foam provides a continuous insulation layer.
Consistent quality: Fabricated in an environmentally controlled setting.
Sustainable: Uses fewer materials (e.g. plastic house wrap) and reduces jobsite waste.
Flexible: Insulation thickness can be adjusted to nearly any climate zone.