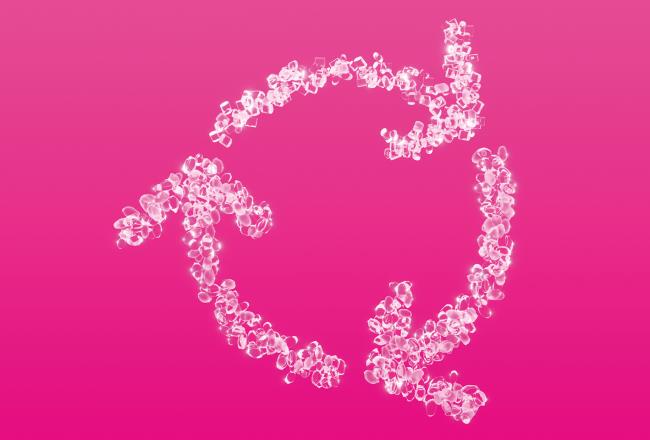 Story
Driving the circular economy by making TPU raw materials more sustainable
Thermoplastic polyurethane is a versatile solution in applications from electronic devices to sporting goods. We're working with partners to make TPU more circular with partly bio-based plastic content, recycled materials and mass balance resources with ISCC certification.
Thermoplastic polyurethane: a growing need for more circular raw materials
In applications ranging from automotive interiors and shoe soles to irrigation hoses and 3D printed parts, thermoplastic polyurethane (TPU) is valued for being so easily fine-tuned to a wide range of uses. This popularity means that identifying a more sustainable raw material base for TPU is an important task, since consumer demand for more circular plastics is rising across all sectors.

As one of the global leaders in polymers, we are helping our customers transition to a more circular economy and to enhance their own environmental credentials by making the raw materials for TPU plastics more sustainable, reducing the carbon footprint without sacrificing on product performance.

We're already working with partners across the value chain in many industries as we focus our efforts on three key areas: using more bio-based resources, developing recycling streams that reuse TPU as a raw material and integrating ISCC-certified mass balance resources into TPU plastic feedstock.

The suffix CQ directly placed after the brand Desmopan® identifies our more sustainable solutions that contribute to the circular economy, highlighting all products with a significant share of alternative raw material.

The abbreviation 'CQ' is two-fold. While the 'C' stands for circularity, the 'Q' refers to the intelligence quotient. Together, C and Q underline how essential thought-leading, innovative solutions can drive circularity forward. Products carrying the CQ suffix are produced using partially alternative raw materials– such as feedstocks from waste, biomass, and/or captures CO2 – and/or renewable energy. These material solutions can be from segregated or mass-balanced feedstocks. By activating multiple circular production pathways, we enable our customers and partners to increase their use of renewable resources, and lower their overall environmental impact.
Bio-based plastics in a high-performance trail shoe
Our Desmopan® CQ range of TPU integrates up to 60% content sourced from biomass, measured according to the ASTM-D6866 standard. Compared to fossil-based TPUs, the overall carbon footprint can be reduced by more than 20% without compromising quality or performance. Our customer VAUDE, the German outdoor gear and footwear manufacturer, used Desmopan® CQ to create a bio-based plastic foam midsole for their new Lavik Eco outdoor trail shoe; an example of the supply chain working together to creating a new, more sustainable grade of raw materials. Using bioplastics in high-performance footwear also helps VAUDE to further underline its commitment to sustainability.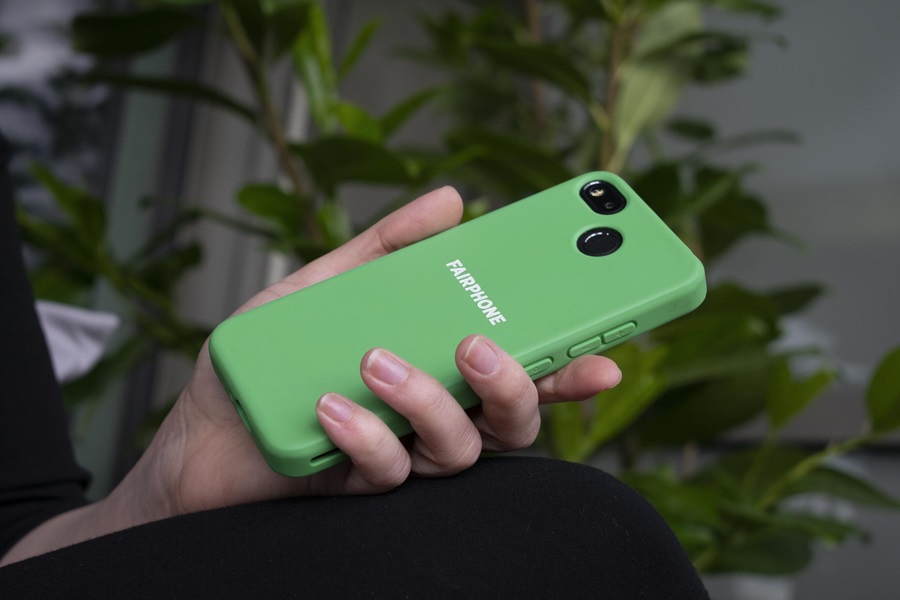 Working with value chain to recycle plastic for Fairphone case
The inherent mechanical recyclability of TPU means that we are expanding our portfolio of recycled TPU grades. The phone case of the Fairphone 3 is made of Desmopan® CQ with 100% recycled content, reducing fossil resource consumption and plastic waste. From our wide network of industrial partners, we identified multiple streams of PIR (post-industrial recycled) plastics as feedstock for a new range of Desmopan® CQ recycled TPU grades. These feature either a 30% to 100% share of recycled material. Both types are translucent and use waste streams that offer PIR material to recycle that is clean and sorted for molding into desired colors, resulting in an appearance similar to virgin plastics.
ISCC PLUS will enable portfolio of mass balance certified TPU products
Mass balance is an approach that enables our customers to gradually replace fossil chemical feedstocks in their products using a drop-in solution that is available today. We begin by taking delivery of certified alternative feedstocks like bio-based raw materials, which can be used directly in our plants. The process and material flow are audited according to the third-party International Sustainability & Carbon Certification (ISCC) PLUS standard. This ensures that feedstock quantities and flows are systematically traceable, and can then be attributed to specific products using a mass balance approach that is certified by an independent global standard.
A more circular material with the same quality and performance as a fossil-based feedstock can be dropped into existing systems without technical investment or production interruptions. In 2022 we will be introducing our first portfolio of ISCC mass balance certified TPU CQ products.
TPU is in an exciting phase of the journey towards a more circular economy. We have a bright Desmopan® CQ portfolio of more sustainable solutions containing, partly bio-based feedstock and recycled materials. Together with our value chain partners, we are pushing boundaries to further develop solutions such as mass balanced products and innovative technologies.
Key Benefits
Low-carbon: Alternative raw materials reduce the carbon footprint of TPU.
Resilient: Recycled and partly bio-based TPU is resistant to oils, grease and solvents.
Drop-in: Mass balance feedstocks work in existing systems without new investment.
Customizable: More sustainable feedstock grades can be created for your application.
Marketable: Materials with recycled and partly bio-based products show sustainability.