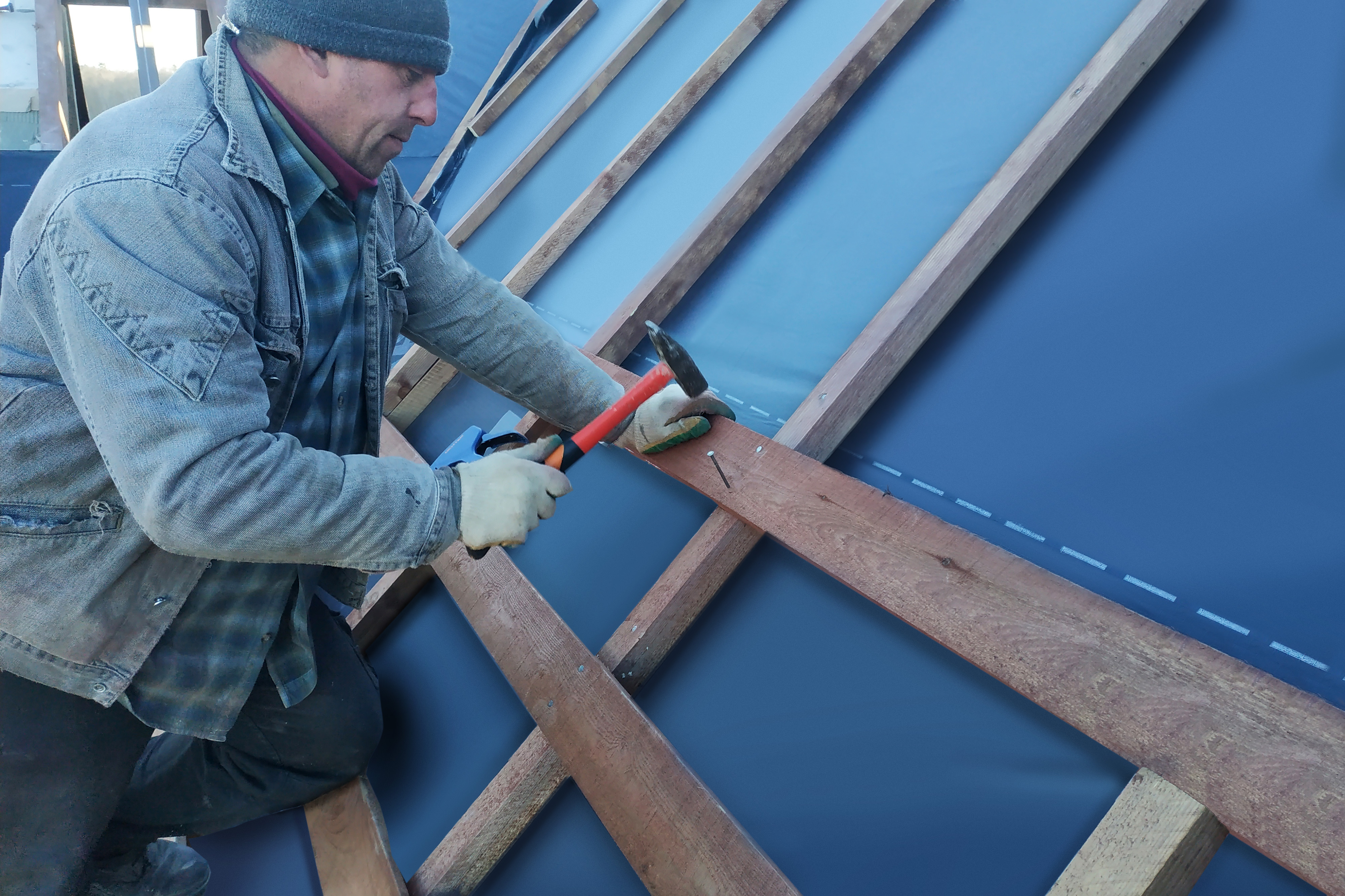 Story
Desmopan® and Platilon® TPUs produce leading-edge roofing membranes
Roofing membranes serve an essential purpose: standing up to the elements. By creating a watertight covering, membranes keep a building's interior—and the precious items it holds—safe and dry. Thermoplastic polyurethanes (TPU) are proven and reliable in this application, giving roofers peace of mind.
Keeping the moisture away with Desmopan® TPU
Covestro offers several Desmopan® TPU resin grades for roofing membranes. This versatile material, already known for its abrasion and mechanical resistance, possesses another property that is especially relevant for roofing membranes: Water Vapor Transmission Rate (MVTR) performance. Due to the combination of the inherent mechanical resistance and the high MVTR, Desmopan® TPU creates a moisture barrier that is superior to other commonly used materials, such as polyolefin.

Customized solution with Platilon® TPU films
Drawing on industry experience, Covestro is helping to meet industry needs by making continuous improvements to Platilon® TPU films for roofing membranes. This material solution offers desirable properties that can be customized for roofing applications, including high abrasion resistance, high tear resistance, even at thin thickness, and excellent weathering and UV resistance. The material is also known for its breathability, which means it is watertight and offers a high MVTR.
Roofers who utilize TPU roofing membranes have peace of mind knowing they are using a reliable solution that has been proven for about 20 years.
Trusted, proven material offers peace of mind
Through customer collaboration, Covestro formulated TPU grades that would offer a better roofing membrane for the building and construction industry.
Over the last 20 years, this solution has been proven to be a major success and the use of TPU roofing membranes continues to grow. This proven and reliable solution can offer roofers peace of mind that the roof membrane they install will be effective and long lasting.
Key Benefits
High Water Vapor Transmission Rate (MVTR) performance Moisture control keeps building interiors dry
Mechanical resistance Offers excellent resistance to wear and moisture in a variety of climatic conditions.