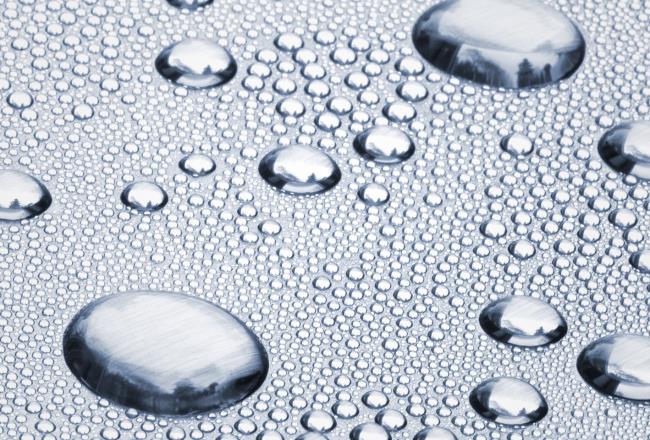 Processing technology
Adhesive raw materials for wet-in-wet bonding of flexible substrates
Bonding can be a challenge when working with flexible materials such as foams, textiles, non-woven and leather. Adhesives must be applied evenly and bond lines require both softness and strength. In addition, the heat sensitivity of substrates should be considered. Wet-in-wet bonding can be used to overcome these challenges.
Featured Brands
Dispersions for eco-friendly, waterborne adhesives
With wet textile laminations, an adhesive is applied to one substrate, which is then pressed together by rollers with another substrate. The resulting laminate may be left to dry in a heated channel to remove water and build up the bond strength. For drying to occur, at least one of the substrates must be permeable to water vapor. Within our product range, Dispercoll® U42 meets this requirement.
For foam-to-foam, foam-to-textile or foam-to-wood bonding, products from the Dispercoll® C or Dispercoll® U range can be used in a 1K or 2K bonding process.

1K Dispercoll® C adhesives are sprayed onto substrates or applied using rollers. Due to the immediate coagulation of the polymer dispersion, substrates can be bonded directly after applying the adhesive and the bond strength is sufficient to permit handling of the parts in subsequent processes.
The 2K spray-mix process can be used with Dispercoll® C and Dispercoll® U adhesives which are sprayed simultaneously with a coagulant onto the substrate surface. In this case, the resulting immediate bond strength is even higher than 1K adhesives. Drying can take place at room temperature, making wet bonding suitable for temperature-sensitive materials. We offer a range of Dispercoll® U polyurethane and Dispercoll® C polychloroprene dispersions for the formulation of waterborne adhesives designed for wet-in-wet bonding applications. Adhesives based on Dispercoll® dispersions have several benefits, including:
Softness and flexibility
Excellent initial bond strength
High final bond strength, even for challenging substrates
Attractive environmental profile
Our Dispercoll® dispersions are used for the formulation of waterborne adhesives intended for wet-in-wet bonding applications in the footwear and textile industry and in soft furniture and mattresses.