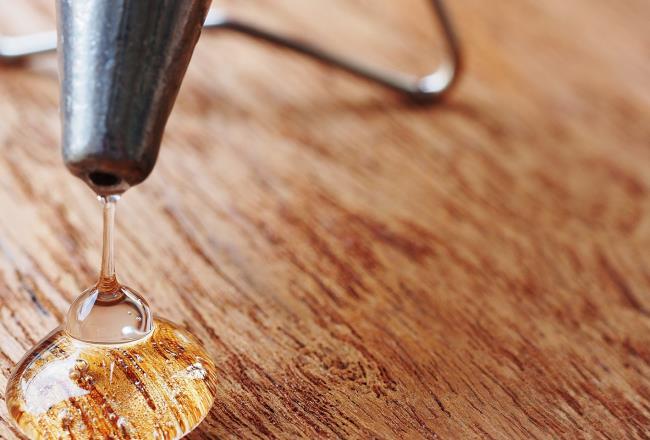 Processing technology
Hot-melt adhesive systems with rapid bond strength
Hot-melt adhesives (non-reactive or reactive) are solid at room temperature and liquefy when heated. They are applied at high temperatures and during the cooling process they solidify and crystallize to produce an adhesive bond which rapidly develops a considerable bond strength. In the case of reactive polyurethane hot-melt adhesives, chemical bonds are additionally formed.
Featured Brands
Polyols for high-performance 2K solventborne adhesives

Polyisocyanates for a wide range of PU foams, coatings and adhesives

Desmomelt U aliphatic polyurethane powders for new adhesive raw materials

A wide range of polyols for high-performance polyurethane applications
Non-reactive polyurethane hot melts based on the Desmomelt® range can be processed as a fleece, a foil or in powder form. They are primarily used in the footwear and textile industries. Reactive polyurethane hot melts are produced by reacting polyols with isocyanates (predominantly monomeric MDI), leading to NCO prepolymers with a typical residual NCO content of 2–5%. After hot application in the molten stage, initial bond strength is created by solidification and crystallization. The free NCO groups then start to crosslink with moisture from ambient air, which results in an excellent heat and chemical resistance of the bond line.
Common raw materials for reactive polyurethane hot melts are Desmodur® monomer MDI grades, Baycoll® polyesters, Desmophen® polyesters and Desmophen® polyethers.
Typical applications include adhesives for wood and furniture, automotive and transportation solutions, bookbinding, textiles, footwear and electronics.