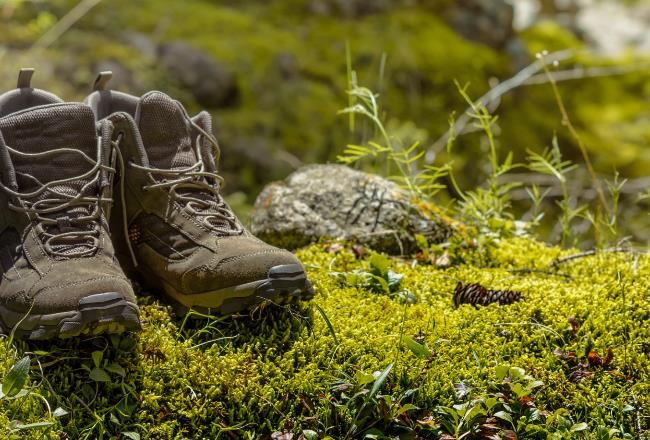 Story
Desmopan® TPU range: revolutionizing high-performance textiles
Thermoplastic polyurethane (TPU) is a high-performance material that can revolutionize textile applications, from woven yarns, tarp and nonwoven fabrics to synthetic leather. Versatile TPU is also more sustainable, with pleasant haptics, high durability and a range of textures and stiffnesses.
A more sustainable mono-material solution with high durability and versatility: TPU
A winning combination of impressive mechanical properties, sustainability and easy processing make thermoplastic polyurethane (TPU) an optimal choice for textile producers who are looking for innovative materials. Yet these inherent advantages are still not widely understood in the industry.

Start with the fact that our Desmopan® TPU range offers high elasticity, durability, and abrasion resistance, meaning textiles can withstand repeated use without losing their shape. Resistance to oils, chemicals, and UV light also make TPU a naturally good fit for outdoor applications.

In addition, wearers appreciate lightweight polyurethane (PU) fabrics with pleasant, dry touch, thanks to the material's bio-compatible, breathability and moisture-drawing properties.

Material health extends to the fact that Desmopan® TPU is fully recyclable, and comes in grades ranging from very soft to very stiff, enabling a more sustainable, mono-material solution than some alternatives. It is also available in grades with certified low volatile organic compound (VOC) content for lower harmful emissions.

Desmopan® TPU can be tuned for a specific property such as waterproofing or industrial chemical resistance. Decisively, the material can be adapted by specific technical processing technology, from weaving as a yarn to variants for molding, extrusion, and 3D printing, making the production of complex designs easy. Here are just a few of the specific applications where Desmopan® TPU excels.
Application: Versatile, high-performance TPU yarns
TPU can be produced as yarn in mono-filaments or bi-component filaments, using a chemical solution in almost all cases (96%). Anhydrous dyeing can reduce the environmental impact here. In contrast, when melt spinning the filaments, generally no solution is used, so these have lower VOCs or none at all. In addition, melt spun yarns have an especially soft touch and feel on the skin.

Preferred product for TPU yarns: Desmopan® 85085A DPS055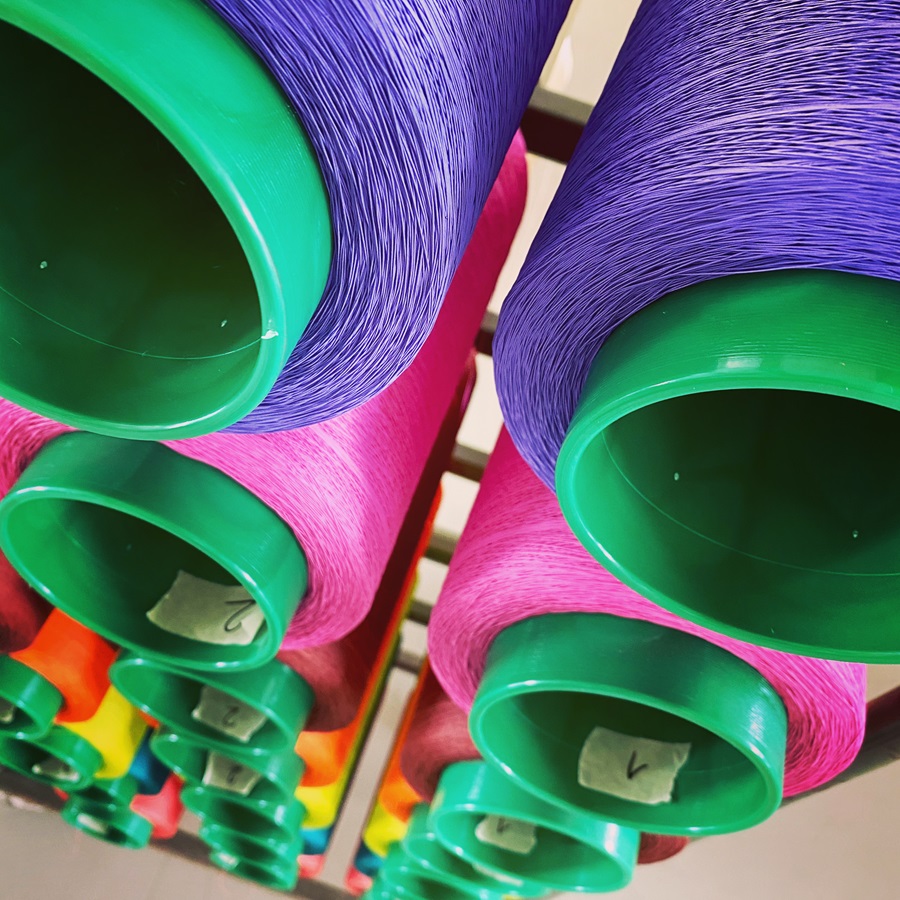 Application: TPU tarp material for truck covers, bike bags and synthetic leather
Desmopan® TPU repels water and dirt. Coupled with its extended life span, this makes TPU technology ideal for heavy usage applications such as truck tarps, bike bags and synthetic leather. An important bonus: thermoplastic polyurethane is easier to recycle than many existing tarp materials.

In thermoplastic processes such as calendaring or T-die extrusion, no chemical solution is used, ensuring lower VOCs, or even their complete elimination. At the same time, there is no need to expend water to wash away the excess chemicals which are part of typical solution processing.

Preferred products for TPU tarp applications:
Desmopan® 6783A DPS045 or
Desmopan® 6783A GMP045
which passed a cradle-to-cradle test for material health. *

*A material statement regarding the Cradle to Cradle Certified™ standard can be provided upon request.
Application: durable and recyclable TPU synthetic leather
The look and feel of Desmopan® synthetic leather is hard to distinguish from natural leather, yet at the same time the product comes with an unlimited choice of colors and surface grains along with a natural TPU resistance to oil, grease and abrasion. The lack of any animal-generated raw materials also makes TPU synthetic leather vegan-suitable. At the end of its use phase, PU-based synthetic leather can be mechanically recycled.

Preferred products:
Desmopan® 6064, Desmopan® 5377, Desmopan® 6783A DPS045, Desmopan® 786E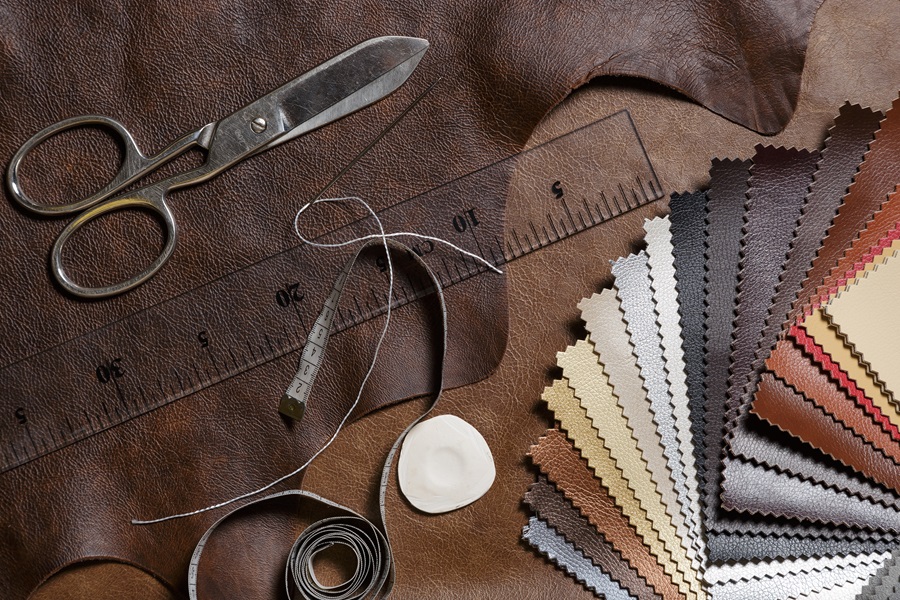 Application: Desmopan® for nonwoven fabrics
The unique selling point for TPU-based nonwoven fabrics is their pleasing, soft touch haptics combined with the ability to bend, stretch and flex repeatedly without cracking under a wide range of temperatures.

They're especially well-suited for sports and leisure wear, where elastic fibers can be fused into a highly breathable mesh structure to allow air in and moisture to escape.

Shape memory can also be engineered into TPU polyester nonwovens, and their low melting point means they can be hot pressed onto other fabrics. A variety of recycled, partially bio-based and mass-balanced feedstocks are available for nonwoven textiles.

Preferred product(s):
Desmopan® 9392A (GMP), Desmopan® 3491, Desmopan® 2795A SMP, Desmopan® 9365D
Desmopan® 2795A SMP for shape-memory properties
Verified sustainability: Desmopan® TPU range with bluesign® certification
bluesign® is a third-party eco-label certification that measures environmental impact holistically, covering resource use, the effect on people and safety. A selection of our Desmopan® TPU film, fiber, non-woven and partially bio-based grades meet the stringent criteria for bluesign® certification. The origin of raw materials is tracked transparently, considering all processing steps in the evaluation.
Our Desmopan® TPU range is a hidden gem for the textile industry. TPU combines exceptional durability and soft-touch haptics, with grades for yarns, tarps, synthetic leather and nonwoven textiles. This mono-material solution is recyclable and also comes in low VOC and partially bio-based variants.
Key Benefits
More sustainable: Recyclable Desmopan® TPU comes in low VOC and partially bio-based grades.
Touch and feel: Comfortable haptics and skin friendliness of TPU make it popular with wearers.
Process-matched: TPU comes in grades from soft to very stiff, crafted by production technology.
Recyclable: Mono-material TPU can be recycled in full at the end of the useful life phase.
Vegan-suitable: Non-animal TPU textiles including synthetic leather support a vegan lifestyle.