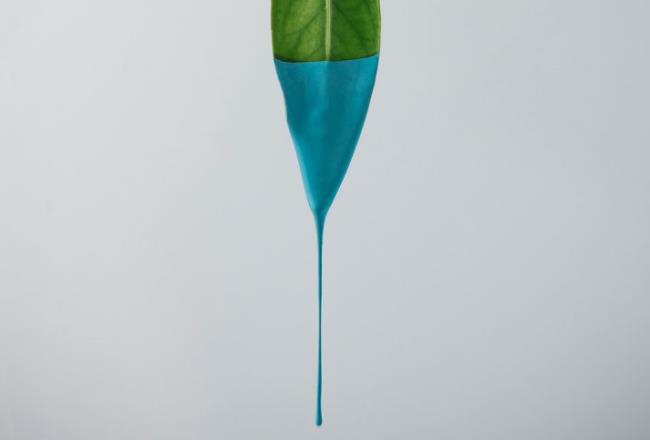 Story
Decovery®: your plant-powered partner
At Decovery® we do not just sit back and admire those who refuse to settle for the status quo; rather, we make it rewarding for them to create plant-based coatings by partnering with them and supporting them to create more sustainable solutions for the planet.
An invitation for inspiration
From market leading coating manufacturers; to family-run businesses; and from the world's largest retailer to one of China's most respected paint brands, there is a fast-growing community of Decovery® partners. The one thing we all share? We all want a world where coatings and inks have zero impact on the health of people and the environment. They inspire us; and we hope that we have inspired them a little along the way. But do not just take our word for it. See what our plant-powered partners have to say about Decovery®…
Plant-powered resins you can trust
Today, the Decovery® family of plant-powered resins are used in some of the world's best performing paints and brands and across a wide range of applications.
Why not discover more about what our customers say about Decovery®.
"We are seeing a growing market demand for solutions that deliver on both quality and on environmental friendliness. Covestro's Decovery® SP-2022 is a real game-changer, offering a significant improvement compared to alternatives in terms of the sustainability value and the final performance of our wooden coatings. We look forward to building on this success with Covestro, and to a future of better wood finishes."

Natural protection for beautiful, natural marble
Natural marble and stone have long been at the heart of beautiful surface designs, but maintaining that natural beauty requires care and protection. Driven by a deep respect for the environment, the Italian company Fila develops eco-friendly acid protection products that safeguard the natural beauty of natural marble and stone.
Fila is taking the sustainability of their products to another level by partnering with Decovery® – a partnership that marks the expansion of the Decovery® family of resins. It also opens up a new horizon of sustainable possibilities. Distributed by Soconomar, Fila's Decovery®-based products raise the bar of marble protection products for years to come.
Chenyang has recently launched a more sustainable indoor wall paint
Covestro and Chenyang have worked together for over 10 years to develop more sustainable coating solutions that outperform market alternatives. Our collaboration has gone a step further with the recently launched Plant Nourishing Water-Based Paint Designed for Children. A new, more sustainable paint solution for indoor wall applications based on Covestro's Decovery® SP-8407. By using Decovery® SP-8407, Chenyang has been able to create a more eco-friendly paint for indoor wall paint applications that has good scrub and stain resistance.
Liu Zhanchuan, CEO of Chenyang Group says: "at Chenyang, we are convinced that plant-based paints can help ensure the healthiest air for our children, while also helping to protect our wider environment."
Baril Coatings adopts more sustainable resin
The Copperant paint brand by Baril Coatings has existed since 1870. The brand has now received a 21st century makeover following the launch of a new family of sustainable paint systems based on the partially plant-based resin, Decovery® . Copperant Altra Wall Paint, and Copperant Altra Spackspray from Baril Coating contain very low volatile organic chemicals (VOCs) while delivering outstanding performance in indoor and outdoor applications. But as managing director Geert Duijghuisen explains, becoming a sustainability pioneer has not always been easy.

Opening doors to a world of sustainable coatings
How do you create beautiful wooden doors from recycled materials without coating them in non-sustainable oils? This was the challenge facing Weekamp Doors, a family-run company of master craftsmen. And they had been searching for a more sustainable coating for their bespoke and much-loved product. Through a chance encounter Weekamp Doors discovered our Decovery® plant-powered resin. And in doing so, a world of possibilities opened up before them. "We had no idea that it was possible to create a high-end coating made with plants!" recalls technology manager Marco Wijma. "We have been in business for 40 years so quality is our top priority. But producing and acting responsibly and sustainably are of equal importance to the way we do business."
Now, Weekamp Doors has joined forces with Covestro and our trusted partner PPG Wood Finishes to develop a durable acrylic coating based on plants instead of fossils for its exterior, 'circular' doors. The new coating protects these recycled doors from the elements while retaining a fine look and feel. Beautiful.

INSIDE/INSIDE
Long-term guidelines, laws and labeling requirements have been in place for sustainable and circular buildings for quite some time. For the interiors, however, this is not the case ... That is all about to change. INSIDE/INSIDE is a new, online platform that helps interior architects, facility employees, building developers, and consumers to make sustainable design decisions based on objective and verified environmental data. Covestro's Decovery® is one of the six founding partners who have supported the development of the platform.

The formula for success
"Our formula for success with Decovery® is fairly simple: Ensuring that our partners and customers are successful. It is why we only launched this resin when we were 100% certain that it could deliver the performance they need. Because having worked in coatings for product design and furniture for a long time, I am only too aware of the challenges involved with industrial wood.
"We also recognize that every customer is different, so a major part of my role is working closely with them in reformulating our product. It is possible to reformulate the product both in terms of its performance for certain applications (whether indoor or outdoor) and also the amount of plant-based content inside. We can vary the amount of plant-based content from around 30 to 50%. In our business it's all about the details!"
Derrick Twene, Global Industry Manager, Decovery®