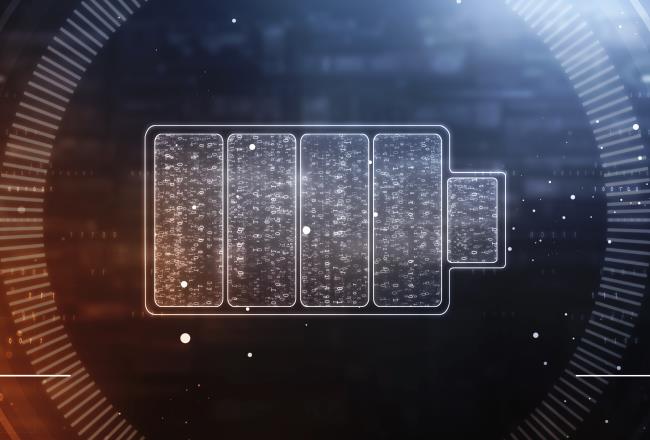 Story
Polycarbonates for battery thermal management: the top 5 things you need to know
Fast-charging batteries form the lifeblood of electric vehicles and many of our everyday devices. A quick charge or discharge makes battery temperatures rise steeply, which can compromise battery life, safety and efficiency . With Makrolon® and Bayblend® polycarbonates we can provide versatile battery packaging solutions to help safely manage these thermal conditions.
"We've tested various Makrolon®, Bayblend® and Makroblend® polycarbonates across a multitude of battery cooling systems, achieving excellent results compared to other commercially available polycarbonate materials"
Why do things like electric vehicles, and energy storage systems need battery thermal management?
From electric vehicles (EVs) and buses to e-bikes and even planes, energy storage systems (ESS) will play a vital role in future mobility. As the share of renewable electricity generation grows, so does the need to compensate for its intermittent nature using battery storage.

The high-speed charging and discharging that we demand, particularly in cars, triggers a chemical reaction in batteries that can push their temperature to dangerous levels. Battery cooling systems are designed to maintain maximum operating temperatures of 40°C or less, and they should never exceed 60° C for an extended period. At 150° C and above, cell breakdown in batteries can turn into a self-feeding cycle called thermal runaway, putting the car's occupants at serious risk. This makes battery thermal management and cooling systems crucial to ensuring high safety standards.

In parallel, in colder climates, batteries also need to be housed warmly enough to keep them working smoothly when outside temperatures plunge far below freezing.
How do batteries stay cool?
Heat generation can be offset by forcibly cooling down the battery, or by slowing down the charging process. A slow recharge is not what customers want on a road trip, so thermal reduction is usually required. Cooling can be done actively using liquid coolants or passively using air, though air cooling is generally not well-suited for fast-charging batteries.

In contrast, liquids such as a water/ ethylene glycol mix or dielectric fluids perform the cooling job well, achieving an even temperature around the entire battery surface. Water-based coolants must be kept separated from electronic components to avoid short-circuiting the battery. In some systems, a dielectric fluid cools the battery cells through direct contact.
The increasing demand for electric vehicles is expected to lead to more efficient battery thermal management systems. Collaborations with Tongji University in Shanghai ensure our strong position along the value chain by bringing knowledge and expertise to our customers.
What role can phase change materials (PCM) play?
A hybrid approach to battery thermal management is offered by phase change materials (PCM). These are materials designed to absorb heat and energy by melting at a specific temperature that is tuned with the application. This takes up less space than traditional liquid cooling, making it highly interesting for applications such as electric motorcycles.
Which Covestro polycarbonates are suited to which cooling approach?
No matter which battery thermal management systems approach a manufacturer chooses, we offer a range of reliable, safe polycarbonate-based materials for battery packaging. These resins provide excellent dimensional stability and durability over a wide range of temperatures.

For air-cooled systems, we offer Bayblend® FR3040 EV, a blend of flame-retardant polycarbonate and acrylonitrile butadiene styrene (ABS). Used as a cell holder, it allows rapid UV-cure adhesion of cells to achieve consistent cell-to-cell spacing allowing uniform airflow.

Makrolon® TC110 FR is a thermally conductive, electrically resistant, flame retardant material ideally suited for air-cooled systems acting as heat sinks, cell holders and frames.

For liquid-cooling, Bayblend® FR 4065EV is a great solution for battery housing because when tested, it retains more than 90% of its original impact strength after being immersed in water/glycol coolants. This is higher than other competitive polycarbonate blends and in the same range as other thermoplastics such as Polyamide 66.

Where manufacturers choose the phase change materials route for cooling, Makrolon®, Bayblend® and Makroblend® grades' chemical resistance has been tested against commercially available materials where the consistency can change depending on the battery temperature.
How can manufacturers benefit from our battery thermal management systems expertise?
We have been working with Tongji University in Shanghai and Toronto University to develop innovative material solutions for cool and safe battery packaging. Customers benefit from our engineering expertise in battery thermal management systems, our data and simulation tools, and our network of field service representatives. We help manufacturers take full advantage of the properties inherent in our materials.

By working with you to understand your design objectives, and recommending and testing the ideal material mix, we can help bring your energy storage and battery-driven applications to life.
"Battery safety issues like hot spots and thermal runaways must be overcome to bring today's and tomorrow's electric design concepts to life. Our goal is to partner with customers to bring their design ambitions to life with state-of-theart resins for different cooling solutions, and the benefit of our engineering tools and expertise."
Air, liquid or phase change materials Broad polycarbonate range tailored to all battery thermal management systems cooling methods
Heat resistant All products fully tested for durability under wide-ranging temperatures
Stable dimensions Materials retain their shape and measurements under varied conditions
Deep battery thermal management systems expertise Experience in engineering battery packaging materials with wide thermal range
Strong partnership Our expertise and material properties help shape your battery applications