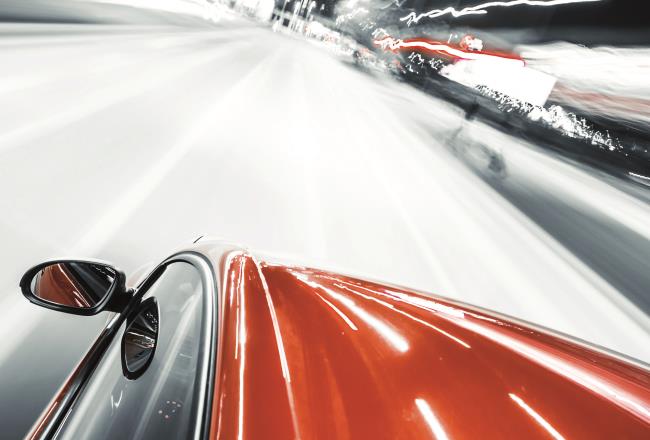 Case study
Bayblend® PC+ABS blend drives efficient li-ion cell assembly
With a strong push to reduce electric vehicle (EV) prices, large-scale and cost-efficient lithium-ion (li-ion) battery cell assembly is a prerequisite for automotive OEMs. Together, Covestro and Henkel developed materials that enable automated and efficient mass assembly of li-ion battery modules.
As EVs continue to evolve, powerful li-ion battery architectures are key to their viability. While battery system designs vary by manufacturer, they all aim to offer a longer lifetime, operational safety, cost efficiency and reliability. With this in mind, Henkel and Covestro worked together to develop materials that can be used in the efficient assembly of cylindrical li-ion battery cells inside a plastic cell holder.
Efficient mass assembly is made possible with UV-transparent materials that allow for fast curing times of the adhesives in the assembly line, as well as dimensionally stable parts that meet high tolerances. For these reasons, the battery cell holder required a UV-transparent, flame-retardant and dimensionally stable material with high-impact properties.
Cylindrical li-ion battery cell holders are manufactured from Bayblend® FR3040 EV PC+ABS blend from Covestro and efficiently assembled with Henkel's Loctite AA 3963 battery assembly adhesives. At 1mm thick, flame-retardant Bayblend® FR3040 EV PC+ABS blend demonstrates good permeability for UV radiation in wavelengths above 380 nanometers. It also helps create dimensionally stable parts that are necessary for automated mass assembly. Henkel's acrylic adhesive provides strong adhesion to the substrate material and offers production adaptability through long open times and short cure cycles.
High-volume manufacturing operations with short cycle times and process flexibility are essential. The Loctite OEM-approved adhesive designed to secure cylindrical li-ion cells into a carrier is a one-part, cure-on demand formulation.
Why Bayblend® FR3040 EV PC+ABS blend was right for the li-ion battery cell holder
Dimensionally stable Retains original shape within tight tolerances during production and when exposed to heat or humidity
UV-transparent UV transparency at a wavelength of 400m allows for fast curing times of the adhesives in the assembly line
Flame retardant Achieves UL 94 V-0 flammability rating at 1 mm wall thickness