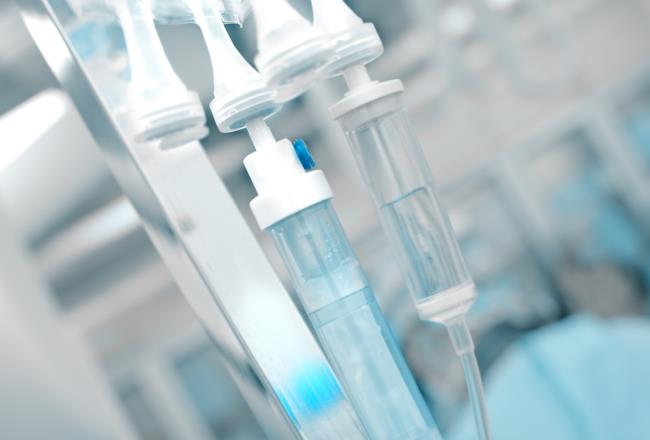 Story
Making material strides with new TPU grades for healthcare applications
Biocompatibility, chemical resistance and clarity are just a few of the key properties that many healthcare applications demand. As we continue to bring innovative materials to the market, we introduced three new Texin® Rx thermoplastic polyurethane (TPU) grades that check these boxes and more.
Texin® Rx grades deliver the right properties
TPUs offer a unique combination of properties that bridge the gap between rubber and hard thermoplastics. These versatile materials are high-wear and abrasion resistant, highly elastic, and exhibit low temperature flexibility.
Our Texin® TPUs build on the traditional properties of TPUs with added benefits that are important to healthcare applications. Now, our expanded Texin® Rx grades portfolio gives OEMs even more material options that meet their needs.
OEMs looking for an ultra-resistant material can turn to Texin® RxT76D. This durable and rigid TPU offers excellent chemical resistance to many of the cleaning agents used to minimize hospital-acquired infections. It also has a nominal flexural modulus of 215,000 psi, and can be used in medical device and component housings as well as connectors.
Another recent addition to the Texin® Rx product family, polyester-based Texin® RxS292, features excellent clarity and chemical resistance. It can be used for overmolding onto a rigid substrate for soft touch grips, and in extrusion applications for tubing and wound care.
Lastly, Texin® RxT80A—an 80 Shore A polyether-based TPU—exhibits excellent clarity, extrusion characteristics and hydrolysis resistance. This high-performing grade can be used in reinforced and multi-lumen tubing, and transdermal applications.
Compatibility across the board
All commercial Texin® Rx grades are compatible with many other plastics as a modifier to enhance particular end-use properties in a plastic compound for healthcare applications.
Additionally, they meet important biocompatibility test requirements for ISO 10993-1: Biological Evaluation of Healthcare Devices, including the following categories:
•
Up to 24 hours contact with circulating blood, tissue, bone and dentin
•
Up to 30 days contact with mucosal membrane, compromised surfaces and blood path
Texin® is a registered trademark of the Covestro Group.
Our new Texin® Rx grades build on the traditional properties of TPUs with added benefits that can help healthcare OEMs check the boxes for their applications.
Key Benefits
Biocompatibility Meets certain biocompatibility test requirements for ISO 10993-1.
Chemical resistance Withstands chemicals, lipids, cleaning agents and bacteria.
Clarity Offers excellent clarity for enhanced visual observation.