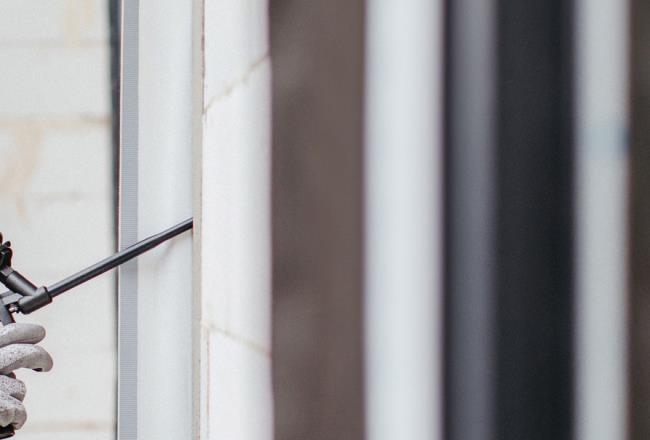 Case study
More sustainable OCF insulation with Desmodur® CQ MB
Desmodur® CQ MB low carbon MDI enabled Selena Group to create its improved high-performance Ultra Fast 70 one-component foam. Applied into cavities around doors and windows during installation, this product insulates equally well, but with a significantly reduced carbon footprint.
The Selena Group is a major global producer and distributor of construction chemicals. Their portfolio includes foams, sealants, adhesives, and thermal insulation systems that are sold in more than 110 markets.
They reached out to us at Covestro for expertise in the task of crafting a more sustainable range of one component polyurethane-based foams. The final product would need to offer a much lower CO2 emissions footprint, yet deliver thermal performance that is at least the same or even better than conventional one component foam (OCF). This feat had to be achieved without changing foam density or impeding a vital OCF advantage: easy and quick application and installation. This type of foam is applied into the gaps and cavities around metal, polycarbonate or wood doors and windows.
In tackling this task, Covestro and Selena shared a common vision: to spearhead a transformative shift in the construction sector. The industry accounts for significant share of global CO2 emissions, and our collaboration underlines the principles of the EU Green Deal and the wider goal of achieving carbon neutrality for the building sector by 2050.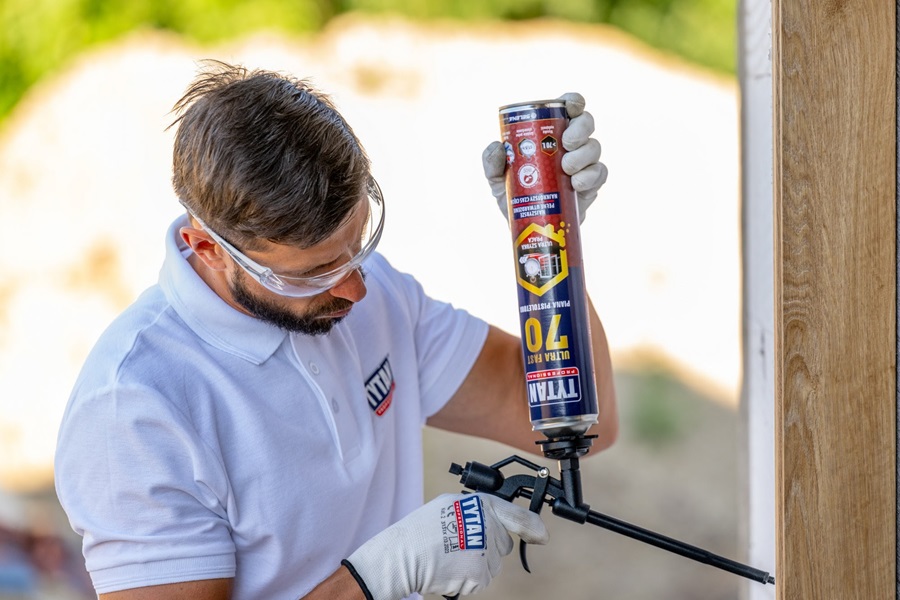 The actual challenge in creating a more sustainable polyurethane foam is how to track and account for alternative raw materials after they are introduced into a unified chemical process with both fossil and non-fossil inputs.

The International Sustainability and Carbon Certification or ISCC provides an accepted methodology – called mass balance - for tracking alternative raw material inputs through unified chemical processes. Mass balance enables sustainable ingredients to be traced and then allocated to a specific products – allowing MDI feedstock producers like Covestro to certify that a particular product is more sustainable.
For example, our Desmodur® CQ MB is an MDI feedstock with 60% lower carbon emissions than conventional grades. It can be produced in multiple Covestro production facilities around the world that hold ISCC PLUS certification.
When customers incorporate our more sustainable Desmodur® CQ MB into their own production process, they can also use the same mass balance approach to apply for their own ISCC PLUS certification for their final product, with the corresponding emissions reductions. This methodology is what paved the way for Selena's more sustainable Ultra Fast 70 OCF insulation.
By using Desmodur® CQ MB feedstock in the production of our new one-component Ultra Fast 70 foam, we have significantly reduced its carbon footprint, without any loss in performance. The new OCF insulation is easy to apply and yields 77 liters per can, with a quick cut time of just 20 minutes.
Selena incorporated our ISCC-certified bio-attributed Desmodur® CQ MB feedstock – which has 60% less CO2 emissions than conventional MDI grades – into their Ultra Fast 70 one-component foam. As a result, this enhanced PU OCF also carries ISCC PLUS labelling, yet thermally insulates windows and doors just as effectively a fossil-derived counterpart.
This pioneering collaboration proves that more sustainability doesn't have to mean any compromise in quality. Thanks to their identical density and molecular structure, the new foams boast the same high quality and performance properties as their fossil counterparts. Ultra Fast 70 is just as easy to apply and install, and according to Selena has a remarkable yield of up to 77 liters per can and a very short cut time of just below 20 minutes.
Any polyurethane foam insulation manufacturer can easily and rapidly drop our more sustainable Desmodur® CQ MB low emission MDI feedstock into their production process. The resulting product will have lower CO2 emissions that are ISCC PLUS certified, with no tradeoff in thermal performance.

Our more sustainable feedstocks demand no changes to formulations, equipment or processes, and formulations can be adapted gradually to support climate goals.
Our bio-attributed certified Desmodur® CQ MB enabled Selena to create its low carbon Ultra Fast 70 one component foam. This innovation is a first for Covestro in one-component foams and a great solution for insulation providers who want a much lower carbon footprint with no performance losses.
Key Benefits
Sustainable: Desmodur® CQ grades offer low CO₂ emissions from cradle to our factory gate.
High-performance: More sustainable one component foams insulate as well as conventional ones.
Fast: Low CO₂ emission MDI grades can be dropped in rapidly, with consistent quality.
Seamless: Our new feedstocks demand no changes to formulations, equipment or processes.
Adaptable: If desired, MDI formulations can be adapted gradually to support climate goals.