Case study
Makrolon® and Makrofol® show off smart surfaces that are both interactive and more sustainable
As 3D interactive surfaces enter the mainstream, designers are looking for sophisticated shapes and rapid, inexpensive customization, as well as to make sure their creations are part of the circular economy. Covestro and TactoTek® join forces again to show the endless — and more sustainable — design possibilities of IMSE® technology.
Brands use
TactoTek®
in-mold structural electronics (IMSE®) solutions to differentiate their designs, while innovating on technology. TactoTek® interactive, 3-D molded control systems rely on precision manufacturing, exacting standards and require precise thermal tolerances and physical properties. Covestro's polycarbonate solutions have been part of their equation for several years now, producing highly reliable, interactive control and display units that are also recyclable.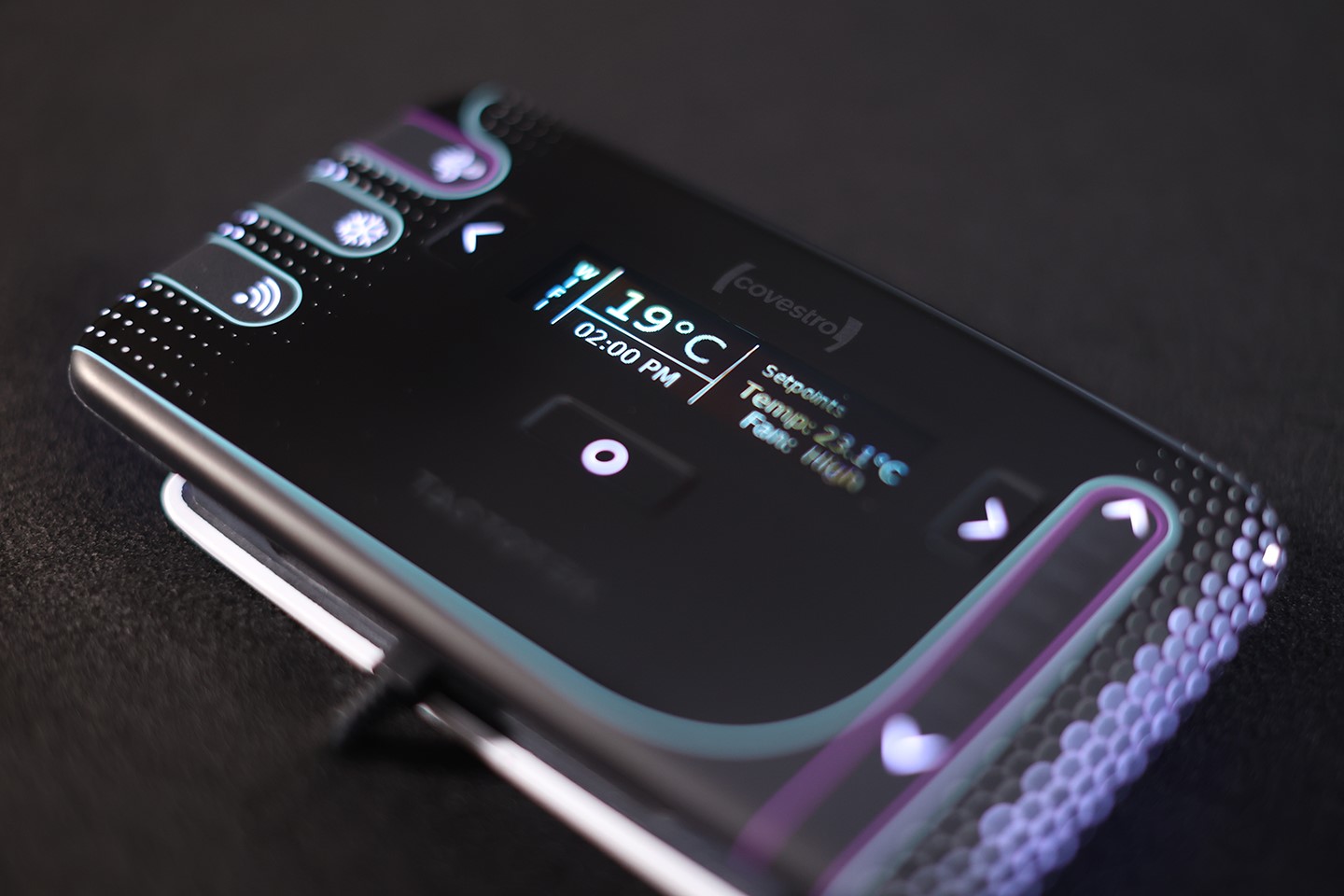 Computers and displays are melding their way into surfaces all around us, whether in kitchen appliances, vehicles or consumer electronics. To accomplish this, not only do the electronics need to be thin and lightweight, the material that houses them must be strong, but moldable at low enough temperatures so the electronics are not damaged during manufacturing. And thanks to Covestro's mono-material solutions, as electronics age out, their polycarbonate housings can be recaptured and re-used, while the application's useful life is extended.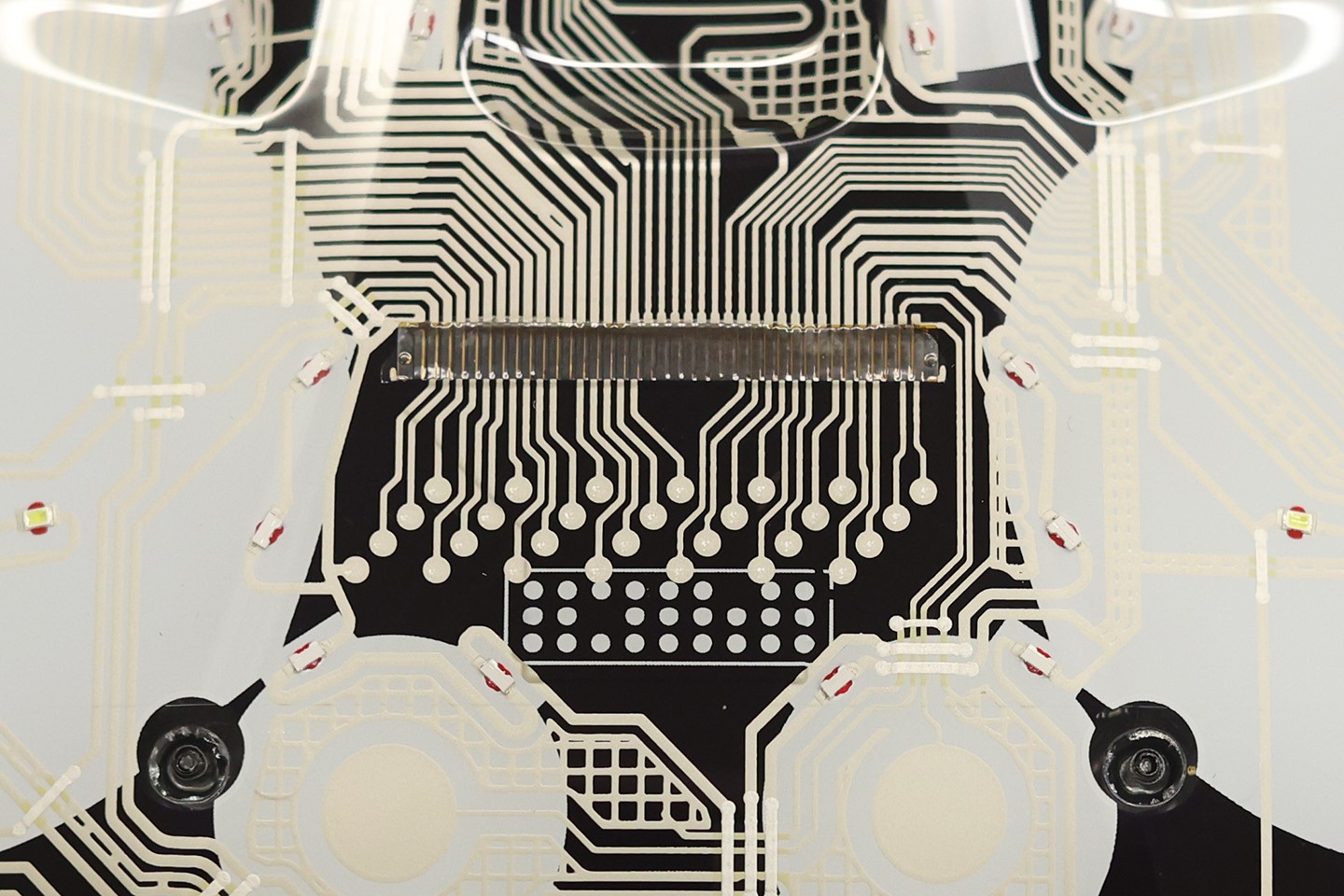 "TactoTek® makes the world's most advanced smart surfaces. As one of the world's most advanced materials maker, Covestro was a natural fit. Together we're bringing miracles into people's lives and lighting the way to the future."
Covestro worked with TactoTek® to create demonstrators highlighting functional electronics that are simultaneously control surface, computer and display. The final design features a Raspberry Pi computer, OLED display, all necessary circuitry and electronic components, as well as inks for coloring and decoration in a
Makrolon
® resin, sandwiched between two layers of
Makrofol
® film. The result? A powerful new frontier in consumer electronics with a mono-material design in which the plastic can be recovered at will and turned into new raw materials.
"It's inspiring to see our polycarbonate solutions used in applications that truly benefit people in their daily lives. We're moving toward a world of interactive surfaces. TactoTek® and Covestro teaming up means they can be both ubiquitous and a sustainable part of the circular economy."
Key Benefits
Lightweight: 50-70% lighter than traditional electronic devices, reducing carbon footprint
Designer Friendly: Rapid customization through variation of decorative elements printed on top film, or of circuitry and electronic components added onto bottom film
More sustainable Monomaterial design makes for near-complete recovery at end of life.
Efficient: IMSE® designs use 50-70% less plastic compared to traditional designs.
Longer Lifetime: Panels are easier to replace and upgrade, prolonging device lifetime.