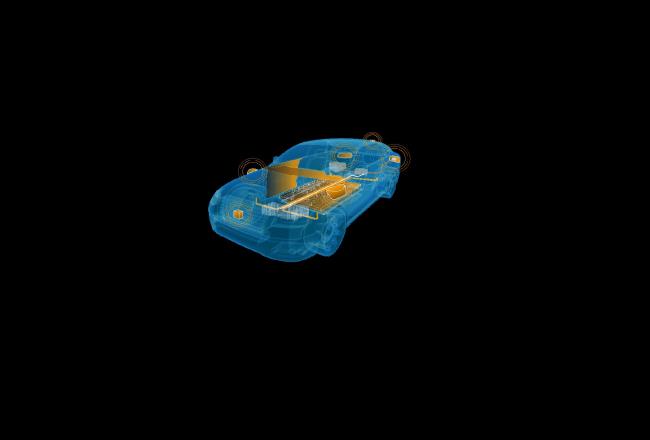 Application
Electric car components made with safe, tough, and light materials
The electric vehicle (EV) will demand high-performance, fast-charging batteries, crash-safe structures, effective battery cooling, and stable powertrain components. Our materials and coating technology will help manufacturers build better electric cars.
Featured Brands
Heat-resistant thermoplastic for automotive, lighting, and medical technologies

Versatile toughness via blends of PC+ABS; PC+ASA; ABS+PC and PC+SAN

Baydur® – the versatile polyurethane that meets the needs of a variety of applications

Smart combinations of polycarbonate and polyester in ultra-tough materials

High-performance polycarbonate for applications in diverse industries.
Key Benefits:
Lightweight: Stiff, light composite materials reduce electric vehicle battery and component weight.
Safe: Our EV battery packaging is impact-resistant and can be tailored to any cooling system.
Cost-effective: Durable electric powertrain parts use mass production technology.
Easy to manufacture: Materials are formable, strong and well-suited to EV components with modular design.
Mobility is undergoing a deep transformation, driven by public and government pressure to replace the combustion engine – a leading driver of global CO2 emissions and global warming - with a more sustainable energy source.

Yet despite promising lithium-ion battery technology and widespread policies to promote electric vehicles and plug-in hybrids, consumers are still not always convinced about EVs. Beyond the high sticker price, people are put off by electric charger safety concerns, and the real fear of being stranded with an empty battery.

We offer a range of innovative polycarbonate and polyurethane materials that help EV component producers address the pain points associated with electric cars, and to accelerate the transition to a circular economy.
EV battery packaging: high-performing, robust, flame-retardant materials for electric cars
Packing many fast-charging cells into an electric car battery means having components that are flame-retardant, impact-resistant and robust at both low and high temperatures. Our lightweight Bayblend® FR polycarbonate and ABS blend are an excellent solution for cell holders and other EV battery modules, remaining stable even at 80° Celsius, ensuring optimal operating efficiency. It also meets the UL94 V-0 rating for flame retardancy. Our Makroblend® resin has the durability needed for the protective housing, and has been proven to withstand vibration and impact, including abuse testing conditions.

Polyurethane pultrusion for EV battery case: cost-efficient manufacturing of robust composite parts
As electric car battery technology evolves, lightweight modular, extendable frames and battery housings enable manufacturers to meet future performance demands easily. Pultrusion is a proven, cost efficient manufacturing process for creating these composite parts from polyurethane resin and glass or carbon fibers. A battery pack from our Baydur® PUL material significantly outperformed a benchmark battery pack in crash testing that measured energy absorption, deformation, shock and vibration.
Powertrain electronics: materials for electric car components with less warpage, less density and less electro corrosion
Electric cars are triggering a shift away from semi-crystalline components under the hood towards amorphous materials. From high-voltage plugs to sensors, converters, inverters and bus bars, all-electric powertrain parts demand increased dimensional stability, limited warpage, less humidity absorption, and no electronic corrosion. Our Apec® FR, Bayblend® FR, Makroblend® FR, and Makrolon® TC give makers of EV powertrain components a wide selection of materials that meet these criteria, including isotropic shrinkage and phosphorous based flame-retardancy without electro corrosion.
Thermal management: electric car battery packaging to support liquid, air or phase change cooling
High-speed charging can quickly overheat electric car batteries, which should be operating under 40°C for peak efficiency and longer life. We match the battery packaging to its thermal management. Bayblend® FR4065 EV was developed to keep its strength in contact with water/glycol battery coolants. Flame-retardant Bayblend® FR3042 and FR3080 EV are suitable for air-cooled systems. Flame-retardant Bayblend® FR 3040 is geared for air-cooled systems. Specific Makrolon®, Bayblend® and Makroblend® grades have chemical resistance to phase change materials. Heat-dissipating Makrolon® TC grades offer increased thermal conductivity while keeping good levels of flow and ductility.