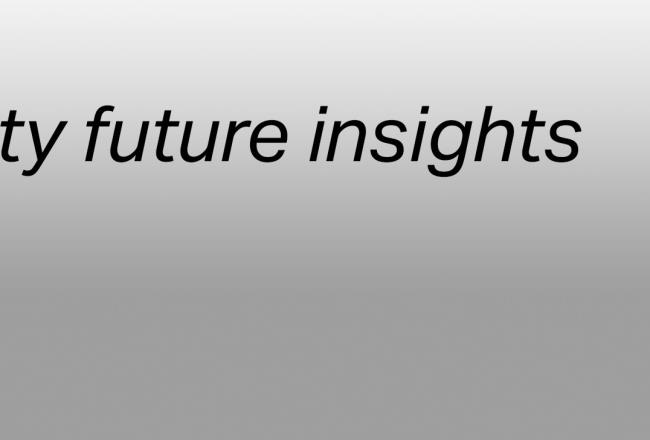 Story
Micromobility: More sustainably filling the gap for the first/last mile journey
At Covestro, we're continually looking ahead at new and emerging mobility solutions. A fast-growing market that caught our eye is micromobility. And, it isn't just a trend—it's here to stay and grow. We're exploring the materials implications behind this new solution.
The emergence of micromobility
Micromobility is a new offering that can be used for the first and last mile of a user's journey, especially in urban areas. This industry is very young, having just gained traction in 2018 – but the need has been there .. and unmet. While micromobility was first introduced in the U.S., it's now emerging in Europe, the Middle East and Africa.

So, what forms of transportation are classified as micromobility? Think lightweight, electric-powered vehicles such as e-bikes, e-scooters and mopeds.
As an alternative to walking (or even driving) during short-distance trips, micromobility is convenient, easy to use and cost-efficient. These new mobility offerings can also be used as an aid for people with health issues, and are ideal for sightseeing or other fun and leisure activities.

Micromobility consists of both shared mobility and private ownership. For mass transit, these solutions can be used for the first and last mile of a trip, such as for traveling between public transportation stations. When used for individual transportation, micromobility is a more sustainable alternative to cars for short-distance trips. E-scooter has also been a mobility solution during current pandemic times as it provides for the much needed social distancing.
Materials on the move, for example flame-retarded and dimensionally stable Bayblend® grades for battery-housing and -cellholders, sensor-transparent Makrolon® that hide sensors and cameras and LED-grades for perfect lighting
Since micromobility targets applications with electric propulsion, flame-retardant polycarbonate for batteries and other components are key. Additionally, the panels and frames require lightweight materials that offer superior impact strength, weatherability, ductility and durability. Transparent, anti-scratch materials that deliver good light diffusion are also required for the lighting and sensory systems.
Addressing circular economy challenges
Micromobility supports a more sustainable and active lifestyle, eases city congestion and contributes to a truly seamless, multi-modal mobility offering. And its also FUN!

However, with micromobility comes new challenges for cities. For example, regulations and adequate infrastructure are needed to support the growth of these short-distance solutions. The COVID-19 pandemic has accelerated the adoption of micromobility, with many cities now creating more infrastructure to support this new form of mobility.

These vehicles are expected to have shorter lifecycles and, as a result, generate more waste. This challenge can be met by designing vehicles that are easier to dismantle (e.g. through snap-fits) and by utilizing recyclable materials, hence why we offer a portfolio of grades based on post-industrial- and post-consumer waste.
Want to find out more about new mobility trends? Download our full Infinity study at the bottom of this article or contact us to find out more!
As the micromobility industry continues to grow and evolve, we're excited to see how polycarbonate materials can help propel this convenient and more environmentally friendly solution forward.
Key Benefits
Efficiency, sustainability, convenience: Forms of micromobility are convenient, easy to use and cost-efficient.
More environmentally friendly: Micromobility is pioneering the use of recycled products, renewable energy and raw materials.
Flame retardance: Polycarbonates resist catching on fire.