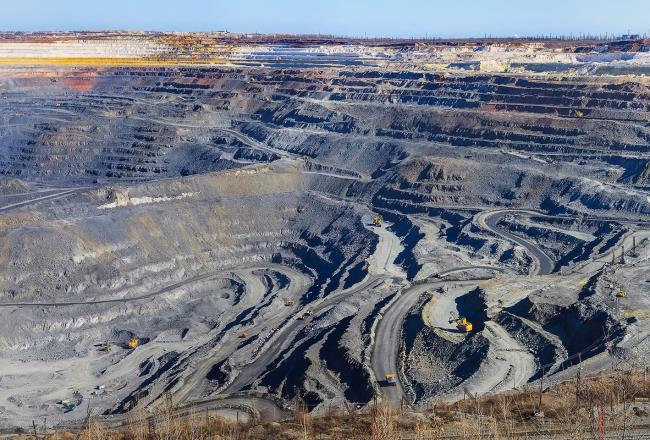 Application
Mining: Desmodur® based elastomers deliver strength, durability & resistance
In capital-intensive industries like mining, equipment failure due to a material breakdown is simply not an option. That's why we collaborate with mining and quarry OEMs to develop materials that achieve optimal performance for the long haul.
Featured Brands
Key benefits
High-strength: Extremely resilient and resistant to wear, abrasion and tearing.
Durable: Longer useful life for less downtime.
Cost-effective: Optimized production for lower operating costs.
Chemical-resistant: Withstands harsh chemicals required for cleaning.
Anti-hydrolysis: Remains stable in the presence of water and moisture.
Material strength and durability as well as chemical and environmental resistance are important factors in choosing materials for mining equipment. Given their wide range of properties and extreme durability, cast polyurethane (PU) elastomers are the ideal material for different types of mining applications. Compared to alternatives such as metal or rubber, they offer a superior solution that combines strength and resilience, as well as resistance to wear, hydrolysis and chemicals.

Our Desmodur® and Baytec® based systems are made for the requirements of all stages and applications involved in the mining process – from sorting and separation to conveying - what ever the ore type. They possess the extremely high abrasion and tear resistance properties required for high-performing products such as trommel screens, flip-flop screens, hydrocyclones, scrapers and flotation cells. All of our solutions can be tuned to enhance specific properties for your applications.
Protective linings and coatings: Wear-resistant cast PU elastomers for durable protection
Minerals can vary widely in their properties. But no matter whether they are hard or soft, large or small, smooth or abrasive, wet or dry, the one constant in every mining application is wear. Mining equipment requires excellent protection from wear and abrasion at all stages of the extraction process, including high-performance linings, pump bodies and inner pipe coatings. Cast PU elastomers based on our Desmodur® systems are suitable for all of these applications.
Screens: Resilient cast PU elastomers for effective sorting
Screens are used at various stages of the mining process to separate and sort aggregates according to their size. Cast PU elastomers based on our Desmodur® systems are particularly well-suited as a screen material due to their strength and resilience as well as their resistance to wear, cuts and tears. They can be incorporated in single or dual layer screens, trommels and other barriers.
Separation: High-strength elastomers for durable extraction
As minerals are extracted from the slurry, various devices involved in the transportation and separation of slurry must be protected from abrasion and wear. Robust cast PU elastomers based on Desmodur® are suitable for separation devices such as flotation cell impellers, hydrocyclones and other equipment.
Conveyor systems: Tough, chemical-resistant elastomers for belts and scrapers
Belt conveyors are an excellent means for the continuous transport of bulk materials. To ensure efficient operation, belts require regular cleaning, making a high level of wear resistance essential. Our robust, wear-resistant cast PU elastomers based on Desmodur® are suitable for integration in components such as idlers, pulleys and scrapers.