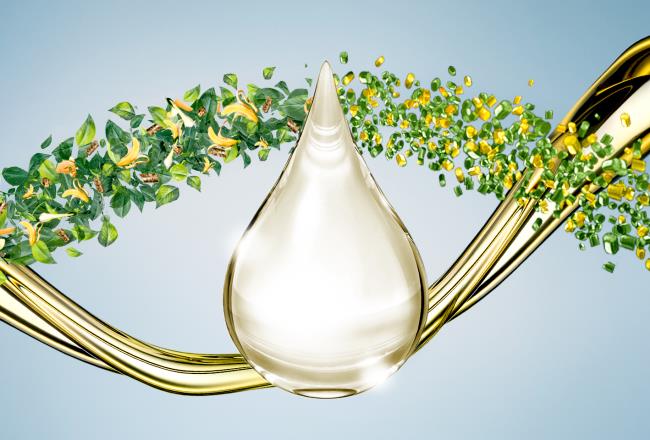 Story
Join us in shaping the circular economy with mass balance certified solutions
Innovations are often not created in leaps. They are more powerful when they align the given with the new. And this is exactly one of the advantages of mass balancing. It enables you to use alternative raw materials to offer more sustainable solutions while using your current infrastructure and assets.
Climate and resource conservation affects all of us
We're taking steps toward a sustainable, climate neutral and circular economy that not only thinks in terms of visions for tomorrow, but also offers opportunities for acting today.
Our commitment centers on supporting more sustainable products that save fossil resources while reducing carbon footprints.
Thanks to mass balance solutions. We can gradually increase volume of renewable sources for production and allocate them from the beginning to selected products to offer more sustainable products into the circular economy value chain.
"With mass balance certification across the entire value chain, we want to achieve complete transparency, also for our customers. At the same time, we are helping them to reduce their own carbon footprint and are offering them a drop-in solution that they can instantly implement in their existing production processes without the need for technical modifications."
The mass balance of raw materials supports resource conservation
Our mass balance approach helps our customers to realize their goal of introducing renewable materials into large-scale industry installations. And it's already available today.
For example, the chemical industry produces essential building blocks for large-scale installations. These have an average life cycle of over 40 years. This is why it makes sense to use existing infrastructures for advancing the circular economy – avoiding vendor lock-ins that could negatively impact the transition.
As a result, we offer drop-in solutions that flow into production plants and logistics. Individual processes, systems or components that can be integrated gradually whenever possible to enable a resource-friendlier circular economy.
Mass balancing accelerate our steps towards circular value chain
Our mass balance approach uses direct drop-in to ensure fast implementation with consistently high quality. The properties are equal to fossil-based or conventional products, and yet do not require further testing.
You can offer your customers these certified circular products in large quantities using the same processing conditions, without extra technical risk.
The transition to a circular system is made possible using the existing industry value chain and without additional technical adaptations.
In doing so, you are taking a concrete path that keeps your current business processes running, while consciously making further progress to achieve climate neutrality in the long term.
Tried-and-tested mass balance certified solution
Because our mass balance approach is an easy drop-in solution, which ensures the incorporation of specific feedstock material (such as biomass) early into the value chain, your mass-balanced products can comply with the same technical requirements as conventional products.
Mass balancing is already becoming the standard in various industries.
Independent and internationally recognized organizations have confirmed the validity of the mass balance concept. It is a transparent certified solution based on the third-party International Sustainability & Carbon Certification (ISCC) PLUS standard.
Mass balance is a key step to offering climate-neutral products
We provide solutions that help you to transform your product portfolio into a more circular and climate-friendly one.
By using these drop-in solutions, together we can reduce your carbon footprint significantly – a key step toward enabling you to offer climate-neutral products.
Key Benefits
Smaller footprint: Allocate alternative raw materials to reduce your carbon footprint.
Easy, fast solution: Implement our drop-in solutions easily within your production process.
Peace of mind: Operate under the same processing conditions, with no technical risk.
High Consistent quality: Benefit from the same consistently high quality as with conventional products.
Available now Get started today with drop-in mass balance solutions, also in large quantities.