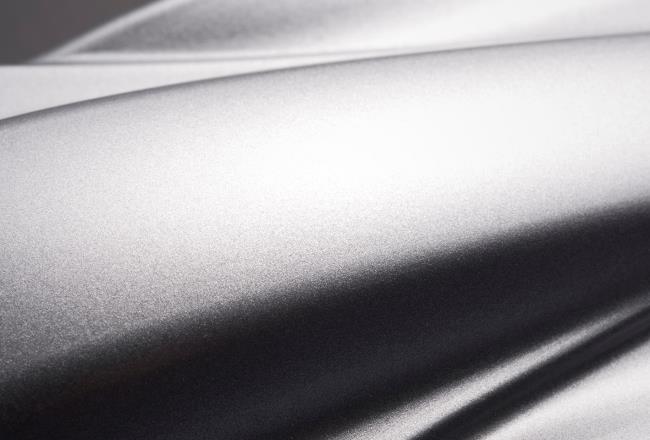 Processing technology
Secondary operations of plastics: Added value for components and assemblies
After producing plastic parts, some form of assembly might be necessary, whether it involves mechanical fasteners, bonding, snap-fit joints, welding, or other joining techniques. Painting, coating or plating as well as machining may also be required to achieve the final result.
Through careful part design, it is possible to optimize assembly: Well-designed parts include features to assure correct positioning and orientation. Actively improving part assembly often results in cost and time savings. One method is to mold-in designs that will eliminate or reduce the need for hardware. Eliminating mechanical fasteners, such as screws and bolts, reduces assembly and dismantling costs. Often, mechanical fasteners can be replaced with snap-fit joints and latches, among other solutions. Fabricating impacts part aesthetics and functionality. Decorative effects can be achieved through painting and laser marking. Painting, coating and plating techniques enhance aesthetics and provide uniform color and texture to parts made from different materials or by different processes. Additionally, certain paints offer functional features such as electrically conductive paints for EMI/RFI shielding. And some parts may require machining or other finishing operations to achieve the desired look.
Joining plastic parts: A selection of methods 
To produce a complex part, it is sometimes necessary to combine two or more components. A number of joining techniques provide cost-effective, aesthetically pleasing and structurally sound solutions for designing and manufacturing intricate assemblies. The joining method used depends on the required strength of an end product and whether the components will need disassembly. Some joining methods include:
• Bonding – Bonding refers to solvent or adhesive bonding. Adhesives hold components together by way of an applied surface layer that chemically attaches to both surfaces, whereas solvents work by chemically softening the surfaces and then evaporating to form the bond.
• Snap-fit – This frequently used method provides a simple, economical and efficient option for joining plastic parts. Snap fits are designed into the geometry of the parts and can allow for easy disassembly.
• Welding – Welding thermoplastic parts involves softening the surfaces being welded by heat and maintaining contact between them during the material's re-solidification. The means of providing heat energy varies from technique to technique.
• Mechanical fasteners – Mechanical fasteners, including screws, bolts and threaded inserts, are among the most reliable and common joining components, especially for devices needing repeated disassembly for servicing.
Plating, painting & printing: A world of possibilities
Whether you need to protect parts from chemicals or UV rays, shield electronic devices from EMI radiation, or add graphic elements – plating, painting and printing make it possible. With these techniques, manufacturers can enhance aesthetics and provide a uniform color and texture to products made from different materials or by different processes.

• Plating – In the plating process, metallic coatings are applied to polycarbonate parts. Decorative metallic coatings enable thermoplastic parts to function as economical, lightweight alternatives to metals, while functional metallic coatings provide EMI shielding, circuit paths or reflective surfaces. Metallic coatings can be applied by electroplating, electroless plating, vacuum metalizing and sputter coating.
• Painting – Painting can hide molding defects, offer a wider range of colors and surface effects, and protect plastics from chemicals, abrasion or environmental elements. Additionally, some paints perform a function, such as electrically conductive paints for EMI/RFI shielding.
• Printing – Often used to apply designs, characters and markings to thermoplastics parts. There are several different printing methods, including pad printing, screening, sublimation ink transfer, laser printing, and hot stamping. Different processes lend themselves to decorating certain part types or shapes. For example, screening is an inexpensive technique used to decorate flat or cylindrical plastic parts. The sublimation ink transfer process relies on deep ink penetration to produce abrasion-resistant printed symbols on durable plastic parts such as computer keys.

Applying decorations during molding, instead of as a secondary, post-mold process, can lower decorating costs. Some in-mold decorating methods can offer options not feasible with conventional painting, such as multicolor graphics and patterns.
Machining & finishing: Applying the finishing touch 
Machining and finishing are sometimes used to provide molded parts with a desired look or added functionality needed for assembly. These operations are more commonly used for fabricating prototypes and for trimming or modifying parts produced by thermoforming or extrusion. Injection-molded parts seldom need to be machined or finished. Machining refers to a variety of subtractive processes in which a cutting tool removes unwanted material from a part to produce the desired shape. Machining plastic parts may be cost-prohibitive in high-volume manufacturing, but is commonly used as a secondary process where material removal is minimal and cycle times are short. Some commonly used machining processes include:
• Drilling & reaming – Most frequently used to form holes in parts.
• Milling – Used to remove large volumes of thermoplastic with relatively high accuracy and precision.
• Turning – Often used to manufacture round shapes.

Annealing is an important step, which is not required by all components, but which helps to reduce stress and increase stability for components after machining. Thermoplastic components polished without annealing may crack in operation.
Finishing operations, including polishing or buffing, can be used to repair abrasion or accidental surface scratches, finish holes and edges of polycarbonate parts, and create the desired surface appearance or texture. It is important to look at the heat-resistant properties of the material before selecting a finishing technique.
We provide technical guidance to manufacturers related to machining and finishing plastic parts.