Story
Desmopan 88395AU for high performance TPU car protection film
We are in love with our cars, so retaining their high-gloss paint surfaces is a priority for vehicle owners and car brands. Paint protection films (PPF) using our Desmopan® 88395AU TPU at its core can provide 5-10 years of robust surface protection from scratches, chips, UV rays and chemicals.
Car paint protection: a high priority for vehicle buyers and owners
A flawless high-gloss paint surface is a point of pride for many car owners. Most vehicle brands offer paint protection film or PPF as an option on new cars. Many surface protection solutions are also available in the aftersales market, from thermoplastic polyurethane (TPU) and polyvinylchloride (PVC) films to ceramic coatings.
Paint protection films are attractive because PPF systems offer the ability to fill in scratches and chips that appear in the paint coating, and also help the vehicle to retain its gloss and shine while minimizing the impact of dust and rocks on exterior surfaces. The need to reapply car paint over the vehicle's lifetime is also substantially reduced.
This sort of paint sealant also helps safeguard the value of a car, potentially enhancing its price point when sold as a used vehicle. But as the price tag of surface protection film solutions rises, car owners and buyers are looking for choices that are both long-lasting and cost-effective.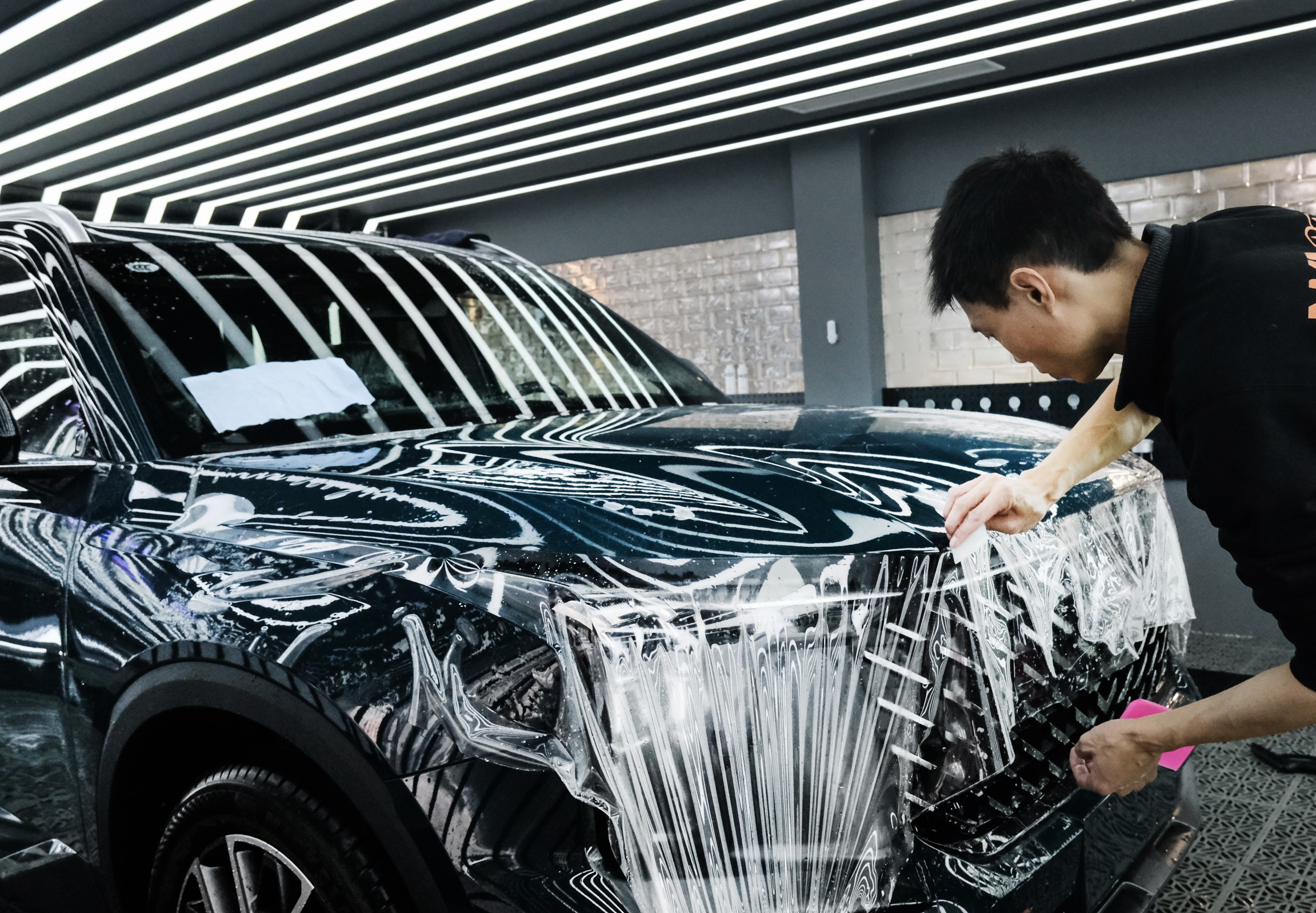 Vehicle surface protection comes in a range of materials
Paint protection film systems add a protective layer onto a car body that is nearly invisible, and they are increasingly popular in mid- to premium-class cars. PPF systems consist of a film core that is applied to the vehicle paint surface with an adhesive, along with a top coating and a protective liner on the new external surface. PVC-based films tend to be used at the core of colored PPF systems, while polyurethane films are more common in transparent PPF applications.
Aliphatic thermoplastic polyurethane or TPU films have a clear advantage when it comes to ensuring PPF longevity and a transparent high-gloss appearance. TPU-based PPF has an estimated product lifetime of 5-10 years, while a protective film made of PVC has an expected 1-2-year lifespan.
Desmopan® 88395AU is engineered specifically for use in high-gloss PPF applications, providing physical strength, good scratch and chip fill, high weathering resistance, and aliphatic non-yellowing transparency. This high-performance TPU resin is a logical choice for top suppliers of PPF.
High-performance, high-gloss PPF made with Desmopan® 88395AU
Desmopan® 88395AU can be already found at the core of PPF solutions. This paint protection polyurethane film is already found at the heart of PPF solutions from major providers such Nantong NKODA Polyurethane Technology.
The entire Desmopan® TPU family offers high wear resistance, flexibility across a wide range of temperatures, and high elasticity over the entire hardness range. Desmopan® 88395AU is engineered specifically for paint protection film applications, with excellent weathering resistance, aliphatic non-yellowing transparency and high physical strength.
For car owners, paint protection film made with Desmopan® 88395AU will protect their car paint from scrapes, scratches and chips for 5-10 years. The thermoplastic polyurethane PPF core material resists oils, greases and solvents along with chemical substances, UV rays and acid rain. These high-performance qualities make Desmopan® 88395AU the logical choice for providers of premium PPF.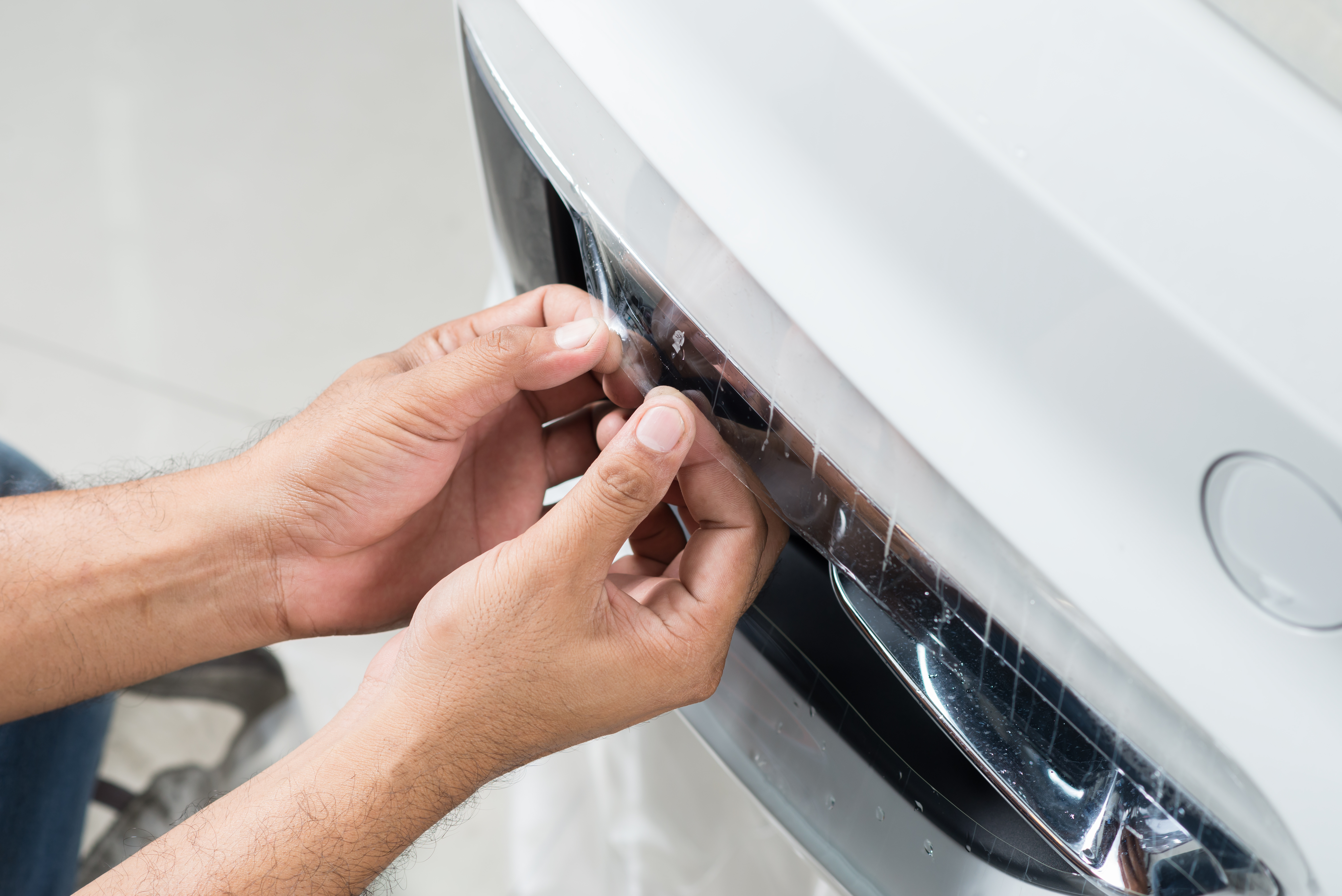 Key Benefits
Long-lasting: PPF using Desmopan® 88395AU TPU offers car surface protection for 5-10 years.
Weather-resistant: Paint protection film resists yellowing, UV rays, chemicals, and acid rain.
Self-healing: The protective paint sealant fills in scratches and chips on the surface.
More stable value: High-gloss paint in prime condition gives used vehicles a higher resale value.
Economical: PPF with a core of Desmopan® 88395AU TPU means car repainting is rarely needed.