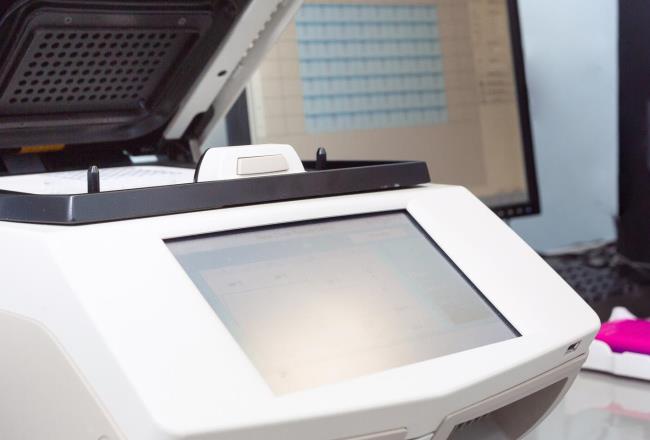 Story
Improved Chemical Resistance with new polycarbonate materials
With over 50 years of polycarbonate manufacturing experience in the medical devices industry, you can rely on us for outstanding technical expertise and support. Our products allow you to maximize performance and minimize cost, and we continue to innovate, developing new materials to meet industry needs.
Selecting the right material to withstand aggressive disinfectants
Healthcare facilities are increasing their cleaning and decontamination measures to help protect patients and staff against Hospital Acquired Infections (HAIs) and viruses i.e. COVID-19. With this in mind, it's important for medical devices manufacturers to understand which disinfectants are most compatible with the materials used in the housings and hardware of their medical devices.
A broad portfolio of chemical resistance solutions
Covestro offers a range of materials for medical devices housings and hardware. Our materials have excellent chemical resistance, superior rigidity, impact strength, and higher heat resistance than FR-ABS and FR-Copolyesters. Our Makroblend® M4000 FR and new Makrolon® M6011 FR & Makroblend® M5005 FR materials meet stringent UL V-0 requirements, while many other FR materials are only V-2 rated.
"Now, more than ever, the materials used in medical device housing and hardware demand more -- excellent chemical resistance, superior rigidity, impact strength, and higher heat resistance are key to meeting the most pressing challenges. As a leading supplier of polycarbonates to the healthcare industry, we are continually innovating and we're proud to offer these new plastics at a time when they are needed most."
Key Benefits
Chemical Resistant Resistant to disinfectants used to clean medical device housings.
UV resistant Resistant to degradation due to environmental effects, such as sunlight
Skin Contact Biocompatible Special grades available for devices that have contact with intact skin.
Tough Able to withstand high frequency use and cleaning
Flame Retardant Provides flame retardancy to various UL94 flame class standards