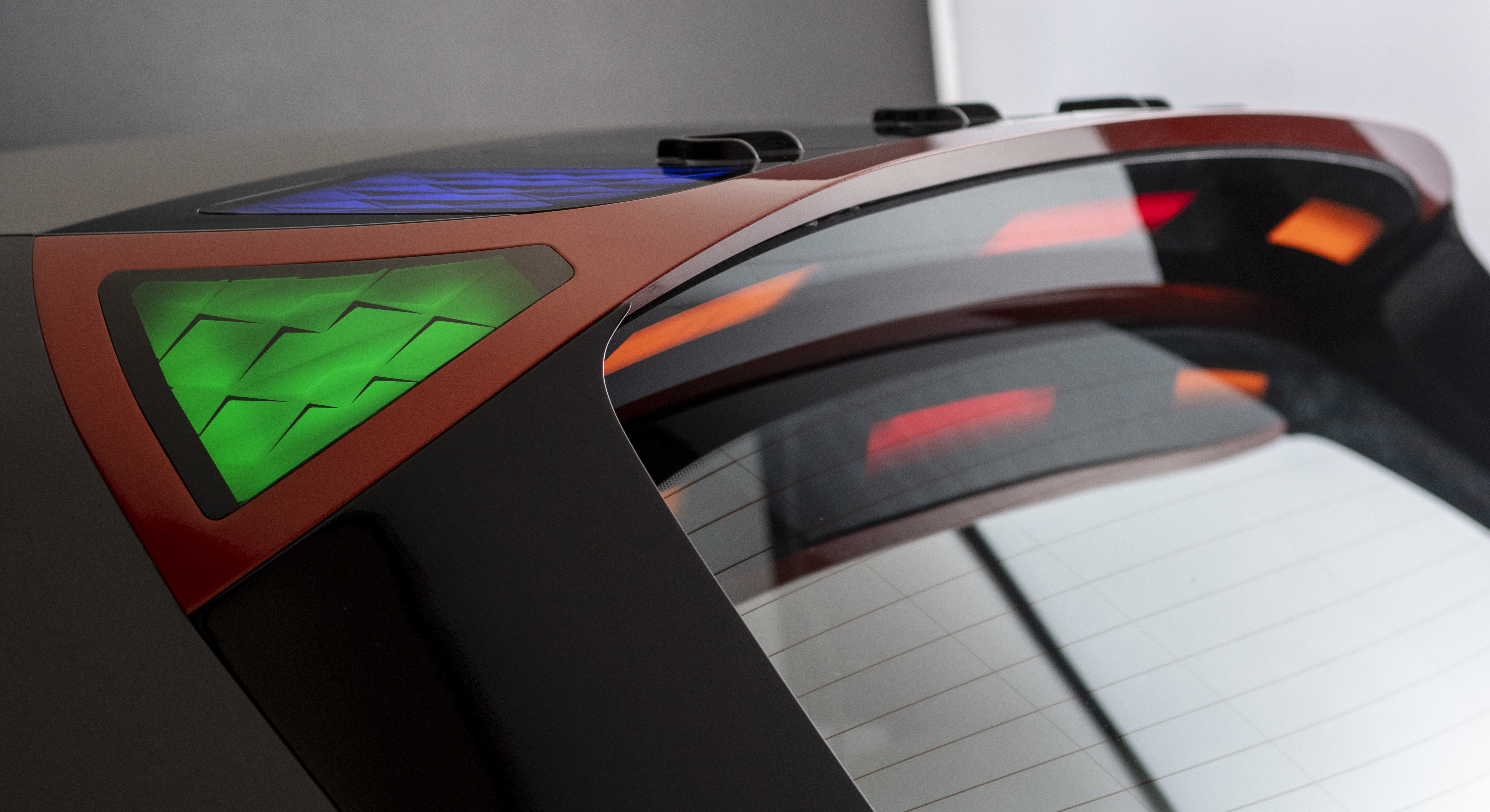 Story
Next-gen roof spoiler with Covestro polycarbonates
As automakers shift to electric and autonomous models, they are looking for ways to integrate greater functionality and efficiency into traditional automotive body components. Covestro is demonstrating a next-generation roof spoiler concept made possible with our thermoplastic materials that pushes the boundaries of innovation.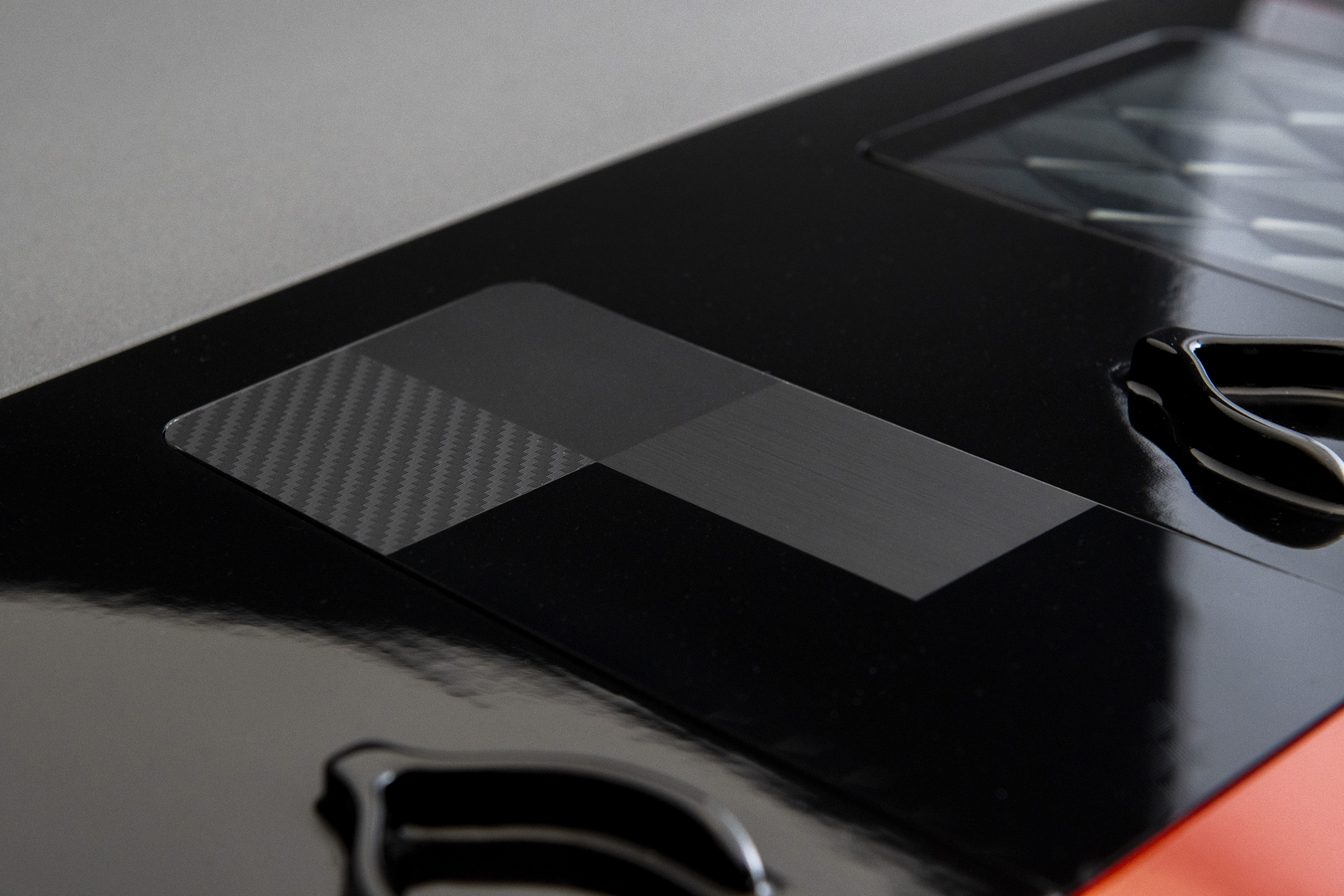 Exterior ambient lighting and functional lights for custom styling effects can be integrated into the polycarbonate-based spoiler, creating new possibilities for aesthetics and functional integration. With the black panel effect, the surface appears homogeneous and keeps the light source hidden. Parts with real 3D structures and rear illumination offer further design possibilities and 3D light effects.
Materials for integration innovation
The roof spoiler integrates sensors, cameras and lighting elements—enhancing safety and offering unlimited design opportunities for OEMs.

Polycarbonate materials enable good signal reception and transmission for integrated sensors, cameras and antennas. This is particularly important for autonomous vehicles that need these components to help them navigate safely. The Makrolon® polycarbonate material featured has excellent transmission properties for 5G signals. It also enables seamless design and integration of 5G modules.

The next-gen spoiler concept illustrates how updating traditional automotive components
with novel styling and connectivity offers the ultimate combination of looks and function-brought to life by Covestro materials and technologies.
Stylish and functional surfaces with Direct Coating
With DirectCoating technology from Covestro, OEMs can create attractive surfaces with an efficient two-stage manufacturing process that combines conventional thermoplastic injection molding with an in-mold coating. The end product is a polyurethane-coated high-gloss spoiler with outstanding properties. A wide variety of colors, surfaces and finishes are possible with this process. A reproducible surface also contributes to a lower drag coefficient, resulting in lower emissions.
New development in bead foaming
A new grade of expanded Makrolon® polycarbonate with lower density showcases how the material can be used for directly overmolded lightweight sandwich parts. The ductile polycarbonate offers dimensional and temperature stability. The thermal insulation properties of the expanded Makrolon® are also very attractive for E-Mobility, so it will lower the heating and cooling energy needs.
Key Benefits
Unlimited design opportunities with structures, colors and surfaces without compromising toughness.
Integration of 5G antenna, lighting effects, cameras and sensors.
Producible surfaces lower drag coefficient and lead to lower emissions.
Enables complex parts with thinner wall designs.
Dimensional stability under high heat.