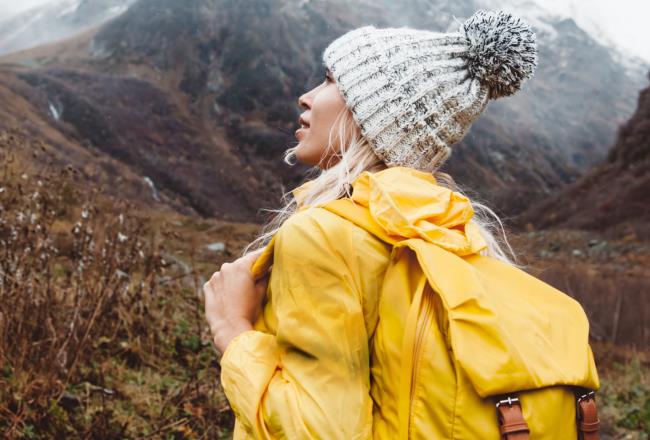 Story
Desmopan® TPU range with bluesign® certification for more responsible textiles
A selection of our Desmopan® thermoplastic polyurethanes (TPU) meet the stringent criteria for bluesign® certification with film, fiber, non-woven and partially bio-based grades. This eco-label rates the impact of textile and shoe production processes on the environment, resource use and people.
Reliable eco-label for textile and footwear production: bluesign®
The bluesign® system is an independent Swiss-based eco-label certification that aims to promote more sustainable production processes, with a focus on textile and footwear brands and their value chain suppliers. As a neutral third party, bluesign® verifies that a company is minimizing its impact throughout the production process cycle – from its carbon footprint to how it sources raw materials and chemicals and how it assembles the actual finished product.
Thermoplastic polyurethane is a popular and versatile material solution for clothing and footwear manufacturers. The material comes in a range of convenient forms, from fibers and fabrics to films, sheeting and artificial leather. Our long-term vision is to develop more circular, more sustainable production processes for chemical TPU. We have already introduced partially bio-based* EC grades of Desmopan® which also incorporate organically-based succinic acid and bio-based propanediol. The bluesign® certificate now provides added reassurance that selected grades of Desmopan® have been assessed on an even wider range of sustainability- and responsibility-oriented criteria.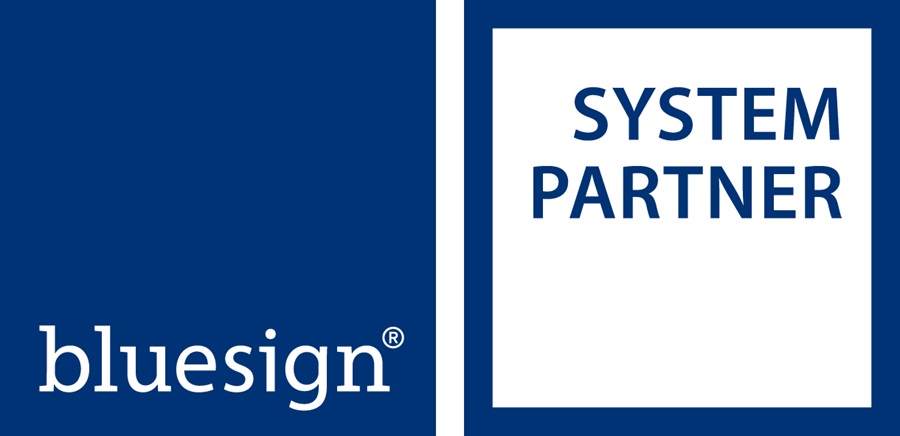 Taking a more holistic view of production processes
A textile company's sustainability performance is not just about its direct impact on the environment. The independent bluesign® certification system takes a much more holistic view, recognizing that every textile and footwear product is the product of a comprehensive manufacturing process that affects the environment, resource use and human health and safety. The stringent criteria require that manufacturers and brands act responsibly and sustainably in all three of these aspects. In parallel, they ensure consistent transparency and traceability of all processing steps.
Importantly, bluesign® verification also considers the raw materials such as dyes or chemical inputs that form part of the end product. That's why the system offers certification for producers of materials such as TPU which are so integral to many types of textiles and footwear. And bluesign® will work with manufacturers to monitor their skill and progress in sourcing materials that meet the system's criteria.

"The independent bluesign® system is a holistic indicator that a textile manufacturer takes both sustainability in their production processes seriously. For these forward thinkers, we offer a range of Desmopan® TPU film, fiber, non-woven and artificial leather grades with bluesign® certification."
Solution for footwear and textile producers: Desmopan® TPU portfolio with bluesign® certification
Our bluesign®-certified portfolio of Desmopan® TPU grades have all been rigorously tested and assessed based on the wide-ranging bluesign® criteria, including partially bio-based* EC grades that deliver the same performance as standard fossil-based TPUs. For footwear and textile manufacturers who are seeking film and sheet, fiber, non-woven or leather TPU grades that meet the highest independent standards for more sustainable and highly responsible production, the search is over. Our Desmopan® TPU products with bluesign® certification can enhance your performance while building your competitiveness - and your business.
*Up to 56% bio-carbon with Desmopan® EC 33085AU DPS300.
Key Benefits
Responsible: bluesign® criteria minimize impact on the environment, resource use and safety.
Trustworthy: The bluesign® system is an independent third-party certification.
Resource-conscious: The origin of raw materials is tracked in the bluesign® criteria.
Transparent: Verification criteria consider all processing steps and raw materials.
Safe: Criteria also ensure a high degree of safety for the end customer.