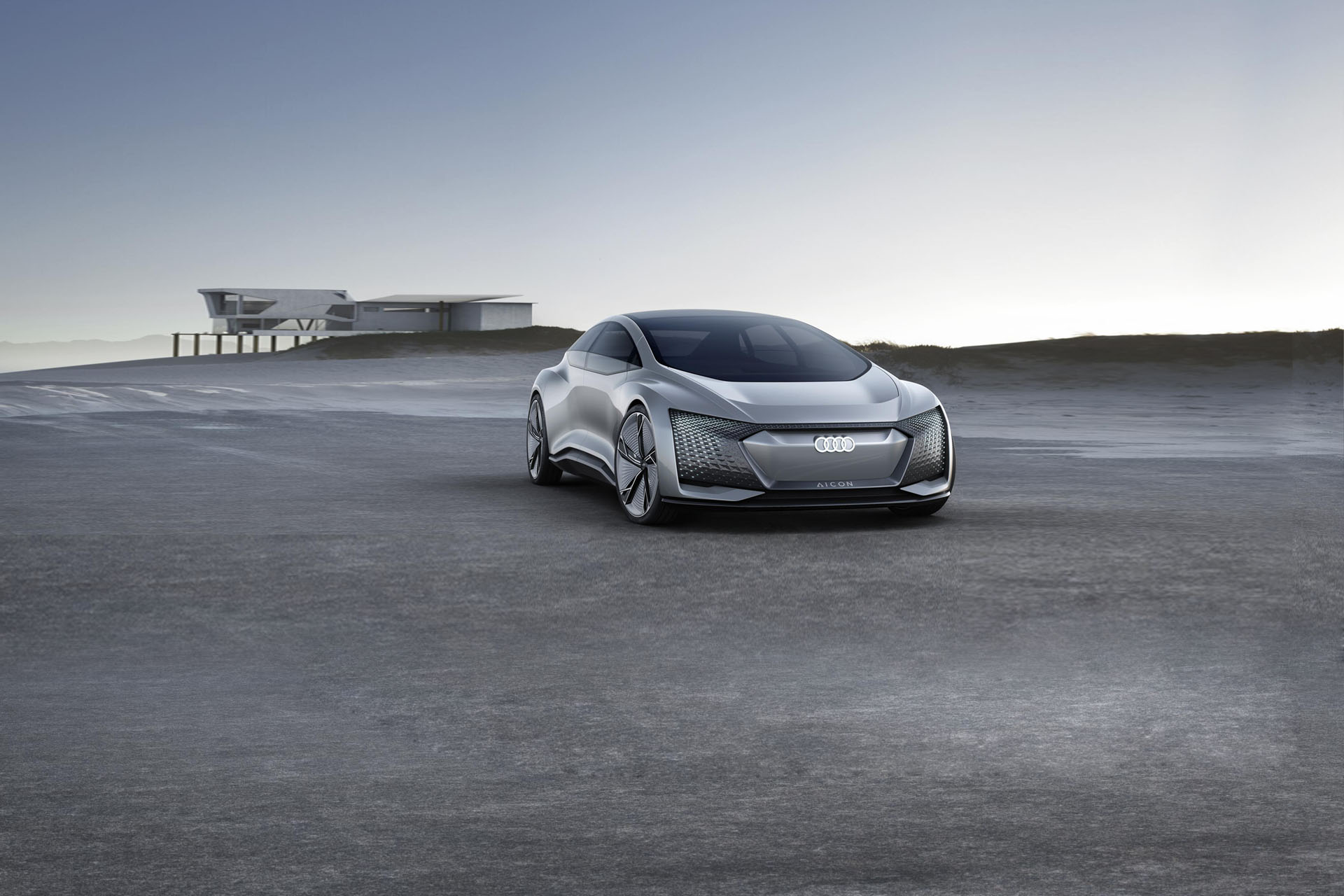 Story
Energy efficient Blulogiq® clearcoat technology for high-quality car surfaces
Blulogiq® from Covestro is an innovative thermolatent hardener solution that enables automotive OEMs and their suppliers to boost energy efficiency in the paint coating process. Cutting the curing time and temperature can lower the CO2 footprint with no compromise in surface finish or durability.
Automotive OEMs face an energy efficiency trade-off in polyurethane surface coatings
As lightweight plastic body parts and plastic hang-on components such as bumpers become more common, car manufacturers and their suppliers face a dilemma in how to make the polyurethane (PU) clearcoat painting process more time and energy efficient.
A typical solvent-borne, uncatalyzed painting process has the advantage of slow cross-linking during flash-off, which ensures good levelling and appearance. On the other hand, hardening in the dryer is also slow, so the baking takes longer. Afterwards, the parts still need added time and space for post-oven curing before they can be handled or processed without damage to the finish.
Combining our Desmodur® polyisocyanate based PU coating with a catalyst such as DBTL (Dibutyltin dilaurate) greatly accelerates hardening in the oven, but also promotes early cross-linking during flash-off, which has a negative effect on the appearance of the coating. In addition, a parts buffer may still be needed for further post-dryer hardening before onward processing
Desmodur® blulogiq® 3190 thermolatent clearcoat: faster cross-linking at lower oven temperatures
Thermolatency means that the curing process is triggered by heat. During levelling, there is almost no reaction because the thermolatent catalyst is inactive at this temperature. This higher early resistance is what enables a smooth film to form and yields a high-quality surface appearance.
In the oven, Desmodur® blulogiq®3190 clearcoat technology drastically speeds up cross-linking compared to a standard catalyst solution. In just 10 minutes at 80°C, it achieves the same level of hardening that DBTL catalyzed Desmodur® takes 25 minutes to reach. Faster curing means that the parts can emerge from the dryer nearly fully hardened, eliminating the need for a material buffer and reducing damage in handling and part scrappage. At the same time, pot life is decoupled from curing speed, because the viscosity remains much lower than with catalyst solutions.
More importantly, for lightweight multi-material car body parts, Blulogiq® enables the maximum curing temperature to be dropped from 140°C to just 90°C. Together with a suitable primer surfacer and basecoat, a low temperature painting process is possible for all paint layers after the initial electrodeposition coating (EDC).
This gives auto industry OEMs and suppliers the freedom to lower dryer temperatures, shorten baking times, or both, delivering a huge boost to energy efficiency and a drop in CO2 emissions from the polyurethane coating process.
Productivity gains without infrastructure investment or compromise in surface appearance
Our Blulogiq® clearcoat solution will give both suppliers and automotive OEMs a first mover advantage in solvent-borne 2K PU CC (two component polyurethane clearcoat) coating processes for metal and plastic material.
For a supplier making a hang-on plastic car bumper costing over €30, we have calculated that Blulogiq® technology can yield up to 6% in cost savings thanks to the lower cycling time, the reduction or possible elimination of a buffer stock area, and the fact that post-dryer processing is so much quicker and easier. Polishing can be done earlier, handling requires less care, and less damage occurs in transport. These improvements are all achieved without sacrificing on optical quality.
Without any investment in new infrastructure, automotive OEMs can choose how to extract the most benefit from the novel process. Energy efficiency and the carbon footprint can be greatly enhanced with a low-temp 90°C coating line, paving the way for manufacturers to meet their own CO2 reduction targets.
Sticking with a conventional 140°C process, a manufacturer can choose to increase the throughput to reduce the cost per unit, or opt for improved surface appearance with a slower ramp up – or even reduce the dryer oven length by up to 20% when outfitting a new paint shop. Overall bake robustness in the high-temperature process is also important for electric vehicles with a large rocker panel.
Our Blulogiq® coating technology increasing sustainability by reducing energy costs, CO2 emissions and the need for part scrapping. This novel clearcoat solution is currently in use for end of line repair at two auto manufacturers, and the first line trials at several OEMs have also been completed.
Our novel Blulogiq® thermolatent hardener technology solves several problems in automotive coatings. OEMs can lower their oven temperature for energy efficiency and better carbon footprint, or enhance productivity on high-temp coating lines. It brings curing-on-demand to a 2K PU coating system.
Key Benefits
Low-temperature cure OEMs and suppliers can drop paint line dryer temperatures from 140°C to 90°C.
Lower CO2 footprint Faster curing and lower oven temperatures reduce energy consumption & emissions.
Cost saving Up to 6% savings on hang-on plastic parts thanks to faster drying and handling.
High-temp efficiency Increased throughput or shorter oven length on a 140°C coating line.
Near drop-in solution Blulogiq® clearcoat technology requires no new investment in infrastructure.