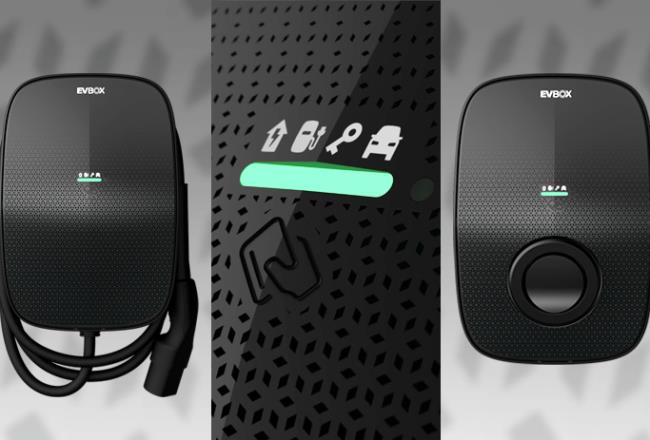 Case study
First EV charger formed from low-carbon-footprint plastics
Electric vehicles (EVs) are on the move. Some 10 million were on the world's roads at the end of 2020, according to IEA's Global EC Outlook 2021. To keep more electric cars powered up, more charging stations are needed. To reduce the environmental impact of producing these chargers, Covestro and EVBox put polycarbonates to work.
Electric vehicles continue to gain traction as consumers look for more sustainable transportation options. As EV ownership increases, so does the need for owners to purchase EV chargers.
EVBox is a one of the leading providers of flexible and scalable charging solutions for EVs. The company's customers care about sustainability and protecting the environment, leading EVBox to explore material alternatives that would help reduce CO2 emissions during manufacturing and installation.
We know our customers have a strong interest in sustainability, and we've set out to be a pioneer in making our EV charging stations more sustainable. Our use of Makrolon® RE polycarbonate enables us to achieve that by reducing the CO₂ footprint of our products, which supports the overall EV market.
EVBox wanted to produce EV chargers that were more environmentally friendly through use of a more sustainable engineering plastic. However, the material's properties could not be negatively impacted; it was critical the charger comply with UL certifications.
"Makrolon® RE is the ideal material solution for making EV chargers more sustainable. For the EVBox Livo, a Makrolon® RE grade with more than 70% bio-circular attributed feedstock is used, which complies with UL certifications. Saving fossil resources and reducing greenhouse gas emissions is our ongoing goal."
Covestro introduced Makrolon® RE, a low carbon footprint grade of our proven Makrolon® polycarbonate. The grade meets the technical properties required by the EV charging industry to meet UL certification.
EVBox replaced most of the plastics in its new home-charging EVBox Livo, including 100% of the plastic housing, with Makrolon® RE. This reduces the engineering plastic carbon footprint by more than 80% compared to the standard product. The EVBox Livo charging stations are reducing CO2 emissions and saving fossil raw materials even before the car is plugged in!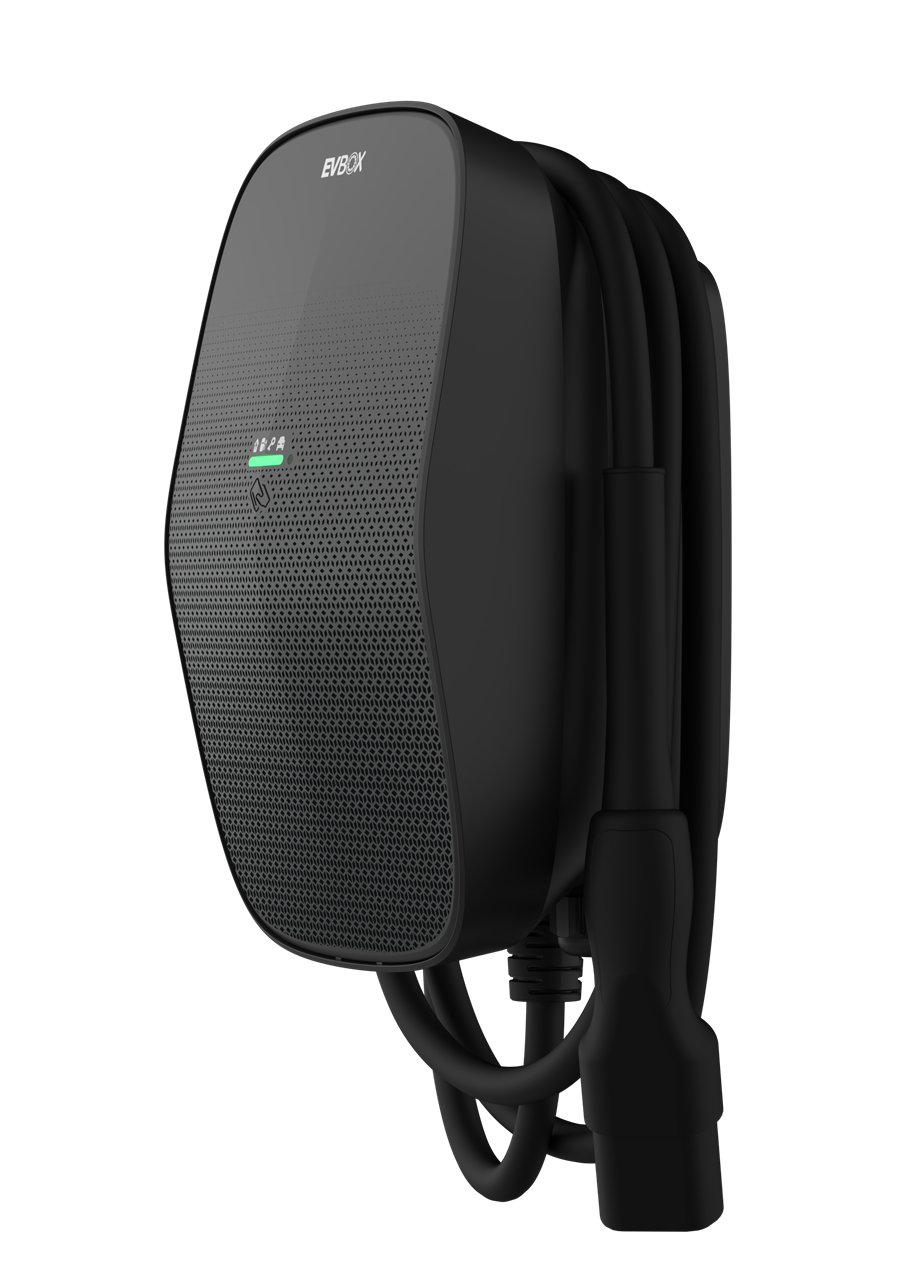 Key Benefits
Reduced CO₂ footprint The Makrolon® RE polycarbonate used in these chargers has a very low carbon footprint and can even be climate neutral
Saves fossil resources Makrolon® RE supports the transition to renewable resources by replacing crude-oil-based feedstocks with attributed bio-circular feedstocks, via mass balance
Easy to process Makrolon® RE grades have identical high-performance properties to standard Makrolon® grades
Drop-in solution Switching from conventional Makrolon® to Makrolon® RE can be done immediately and the RE grade is UL co-listed
Meeting EV charging industry requirements Makrolon® RE grades with 5VA rating and f1 listing are available