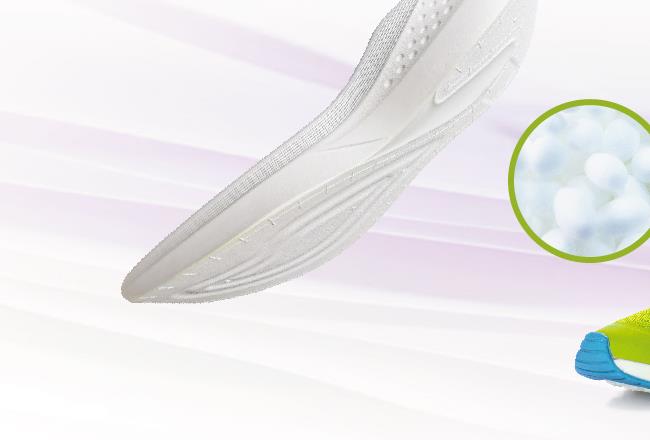 Story
Partnership boosts sustainable aliphatic ETPU for high-performance footwear solutions.
The versatility of TPU makes it an exceptional material for industrial and consumer applications in footwear, functional textiles, and sports and leisure equipment. Covestro partnered with Alpha to break new ground in midsole foam solutions for the footwear industry.
Covestro and molding partner Alpha bring out the best in high-performance footwear.
Covestro as a professional TPU resin and HDI supplier provides high-performance HDI-based aliphatic ETPU materials to numerous leading manufacturers and brands of sports footwear.

The leading manufacturer of compounds and foaming parts, Alpha High Tech Materials Co. Ltd. develops and produces elastomer-based foams and midsoles. Apart from its know-how in super-critical foaming processes, the company develops high-performance, moldable thermoplastic polymer foam beads as well as directly foamed midsoles.

In addition, Alpha provides compounding masterbatches which can be added to TPU materials. The product can be used in a technique known as "embryo foaming" through injection molding, whereby TPU is first injected into a base mold which is subsequently introduced into a reactor and foamed into an actual-size model. This innovative technique enhances midsole production by improving consistency, reducing material waste, and allowing for design customization.

Alpha has an excellent and close partnership with leading Chinese sporting shoe brands such as Li-Ning and Anta.

With their joint expertise in chemicals and material sciences as well as in research on midsole materials for footwear and super-critical foaming technologies and equipment, the collaboration between Alpha and a number of leading universities, in particular in terms of research and development, is invaluable.

The collaboration brings together the expertise of the partners in TPU material supply, compounding and foam molding techniques, and research. Combining the strengths of each partner, this synergy allows for the development of high-performance and sustainable aliphatic ETPU midsole solutions.

Furthermore, these materials and solutions are instrumental in enhancing sustainability and the product portfolio of the sporting, leisure and footwear industry.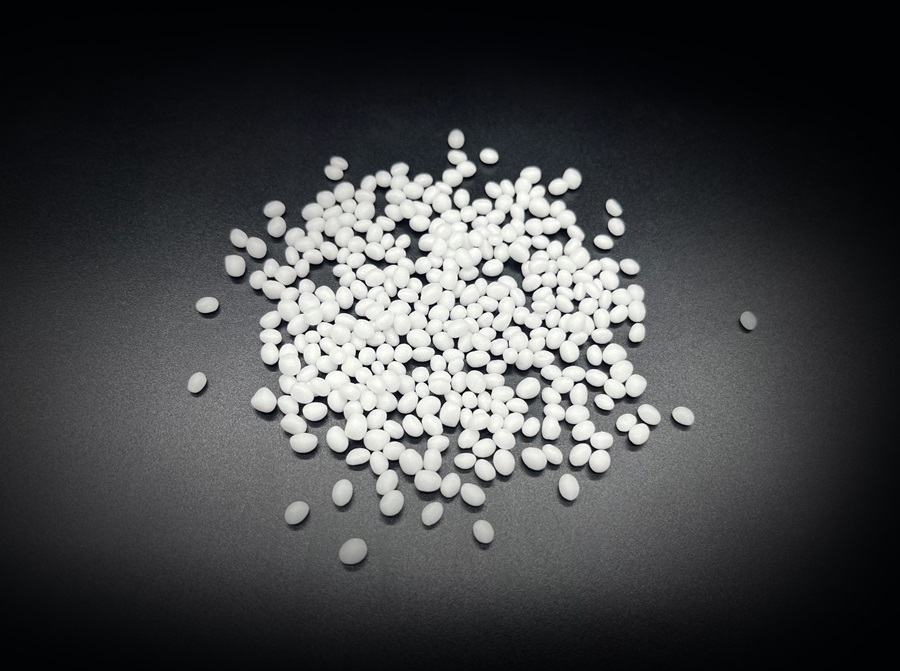 Combining functionality, elegance and comfort.
Aliphatic ETPU is a thermoplastic polyurethane known for its high performance. It is crucial in the footwear industry due to its durability, flexibility, and ability to provide superior midsole performance.

In addition, vital properties such as super-high rebound, high tear strength, and low compression set are some of the major advantages aliphatic ETPUs offer manufacturers and consumers alike. The material boasts excellent durability, flexibility, shock absorption, and energy return, resulting in enhanced performance and comfort in sports and leisure footwear.

Robust, elastic, flexible, scratch-resistant, and more sustainable, Desmopan® CQ series aliphatic ETPU allows manufactures to create applications that integrate up to 38%* bio-based content, freedom of design, and the means to combine functionality and comfort to bring sleek and stylish footwear to athletes and consumers who choose to be sporty, fashionable or both.

*Bio-based content refers to bio-carbon fraction measured by ASTM D6866.
"Reputed across the globe as a leading TPU supplier, Covestro provides high-performance and more sustainable materials to most of the famous sports shoe brands. High quality, innovation and Covestro's commitment to sustainability have secured not only close and long-term relationships but also earned Covestro the trust of its partners across the industry."
Aliphatic ETPUs for sustainable solutions.
Covestro is committed to sustainability, the circular economy, and driving eco-friendly solutions. Covestro's aim is to continue developing products and solutions that push the boundaries of what's possible.

The next generation of sustainable solutions will likely be mass-balanced ETPUs or even bio-based, depending on market needs. In contrast to materials such as PEBA and TPEE, which at present are widely used in midsole production, renewable raw materials used in the Covestro portfolio will not only help reduce the carbon footprint but, at the same time, maintain the performance properties of conventional aliphatic TPUs.

The Desmopan® CQ range thus not only offers a reduced carbon footprint but also allows manufacturers to enhance their product portfolio without compromising on quality or performance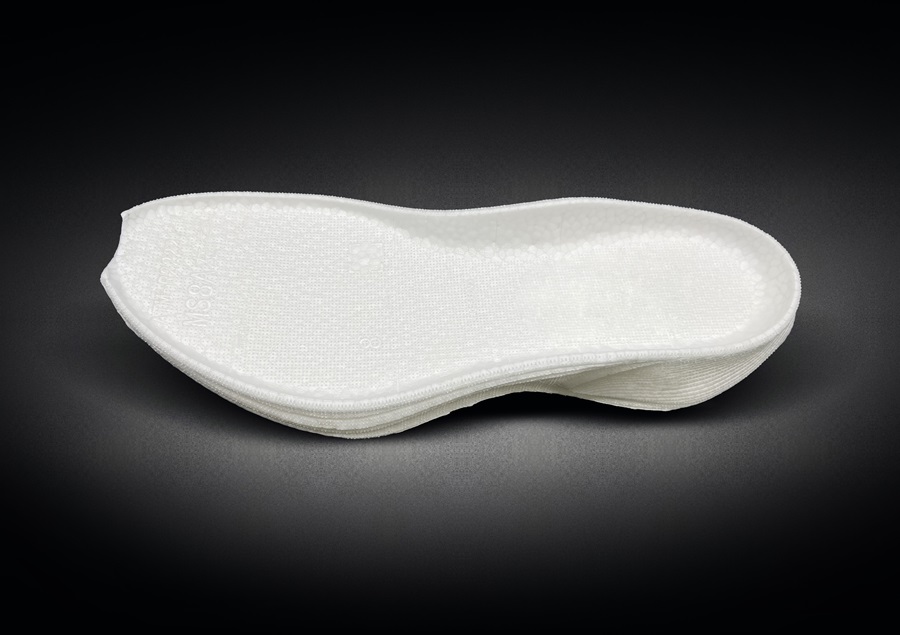 Key benefits
Tough, comfortable: Comfortable fit, flexible, strong, durable, freedom for fashionable design.
Reliable supply of raw materials: As a leading manufacturer of TPU resin and HDI, Covestro ensures the reliable supply of high-performance HDI-based aliphatic ETPU materials.
Sustainable: Bio-aliphatic ETPUs provide more sustainable options with up to 38%* bio-based content
Strong partnerships: Reliable, committed to fostering collaboration with innovative partners.