Story
Making mining more sustainable with fully recyclable PU screens
The mining industry is on a drive to improve its waste management and reduce its environmental impact. We offer a material and machine solution that allows worn-out screens to be reintegrated into the production process by mechanically recycling them.
Waste management: a sustainability issue for the mining industry
The mining industry is being squeezed from many sides. Just as the drive for efficiency and cost reduction is intensifying, the industry is also coming under public, economic and regulatory pressure to reduce its environmental footprint and develop more sustainable mining practices. In particular, reducing scrap in the production process and improving waste management are key to increasing sustainability in mining.

Sorting materials such as ore and minerals is a vital mining process, but also potentially a major source of scrap. The separation process uses a range of different screens, each designed to handle a specific sorting task, with the size of the aperture and presence of an insert determined by the type and size of mineral aggregates being processed.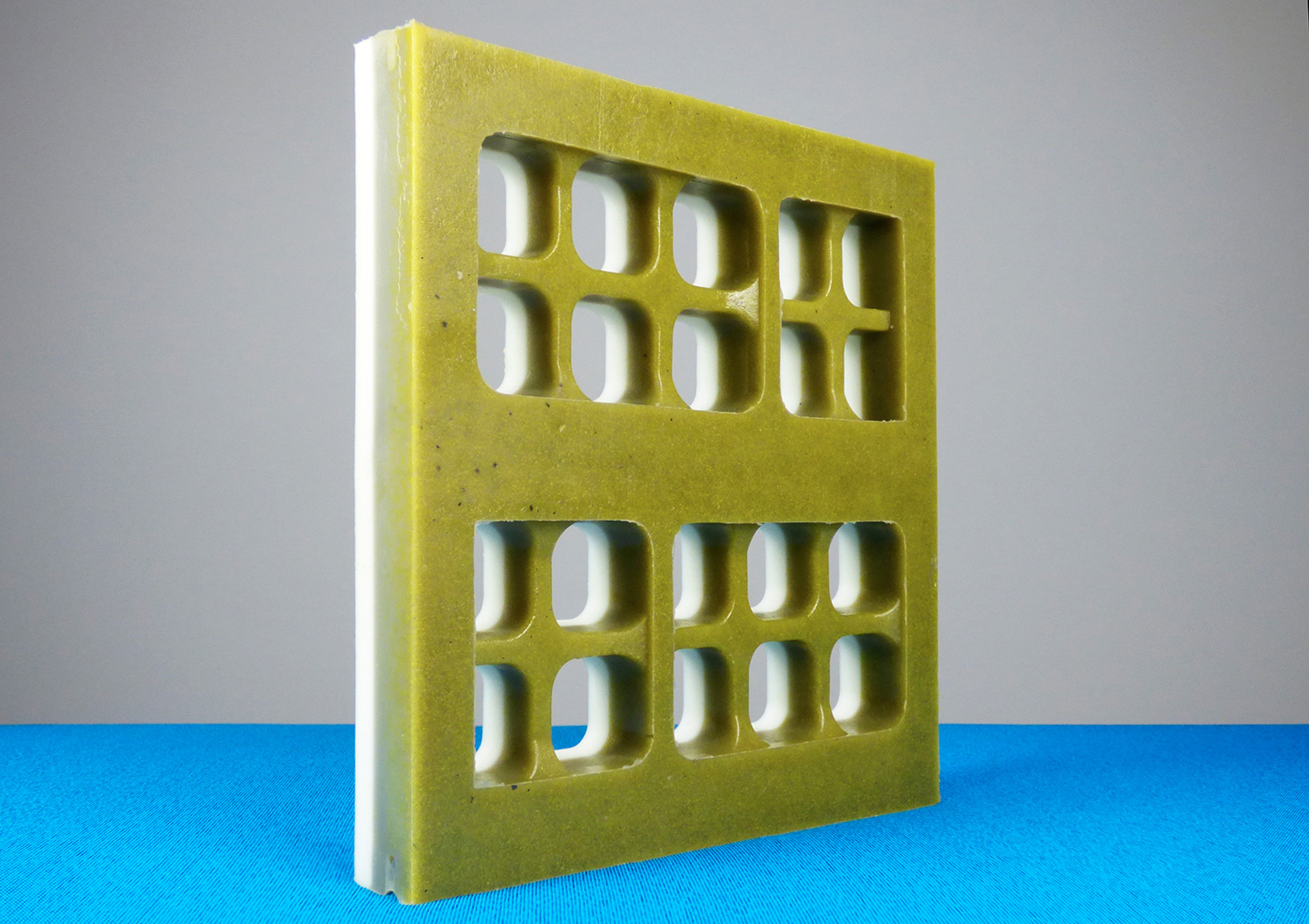 Metal inserts make recycling of screens difficult
Single layer screens often have an insert made of metal that enables the screen to retain its form under repeated shocks. The screens themselves are made from rigid cast polyurethane (PU) calibrated to resist the wear and tear caused by the mineral material being filtered.
In dual-layer screens, the base layer itself gives the screen its structural rigidity, and is made from cast PU with a high degree of hardness, so there is no need for a metal insert. The top layer, which has contact with the aggregates, is made of a lower hardness cast PU that is engineered for high resistance to wear and tear.
Currently, once any of these screens are worn out, they find their way into landfills or are incinerated. Screens with metal inserts are particularly hard for mining companies to recycle mechanically, because steel cannot be shredded. For these screens, going without a strong insert is not feasible because the screen itself must deliver tear and abrasion resistance, which would be lost if its stiffness had to be increased. This makes creating a single recycling stream for mining screens a challenge.
Implementing sustainability in the mining industry is a challenge that our recyclable composite solution meets head on. By enabling mining companies to recycle screens, our solution generates cost savings, extends the lifetime of cast polyurethane screens, and makes mining processes more circular.
Recyclable composite insert for screens: key to a single stream
Using a process called regrind recycling, any manufacturer can use our expertise in mechanical recycling to create a granulate from worn-out polyurethane-based screens. Our Baulé® Granules processing unit allows them to incorporate pellets, which can then be used as fillers in newly cast PU. This module works seamlessly with many of our existing Baulé® machines and allows for the mixing and metering of filled components into cast polyurethane production.
To replace the metal insert in screens, we tested and validated a new PU pultruded insert that delivers high stiffness and rigidity. In parallel, our Desmodur® MDQ75164 is the material of choice to significantly increase the wear resistance of the PU screens themselves, extending the lifetime of the components.
This result is an all-recyclable solution for mining screens that creates a single recycling stream for the reuse of waste material. At the end of their useful life, single-layer screens with the new composite insert can be reused as a granulate input for the bottom layer of new dual-layer cast PU screens. Recycled material becomes part of mining production, making the process more sustainable.
Scrap is unsustainable. Our versatile solution puts an investment value on scrap and reduces material waste. It also extends the lifetime of the screens. Our team of experts tailored this screen application to fit the needs of the mining industry. The new process brings mechanical recycling to screen production, enabling the mining industry to produce more sustainably and contribute to a more circular economy.
Watch our webinar on the innovative solution we developed to allow for mechanical recycling of cast PU screens:
Key Benefits
Recyclable: Our cast PU screens and inserts can be mechanically recycled in a single stream.
Circular: Mining screen waste can be reintegrated into circular production processes.
Economical: Reusing screen material in new cast polyurethane saves on material costs.
Excellent stiffness: Recyclable pultruded PU inserts offer the stiffness of metal inserts.
Extended lifetime: Screens stand up to abrasion and tear over a longer useful life.