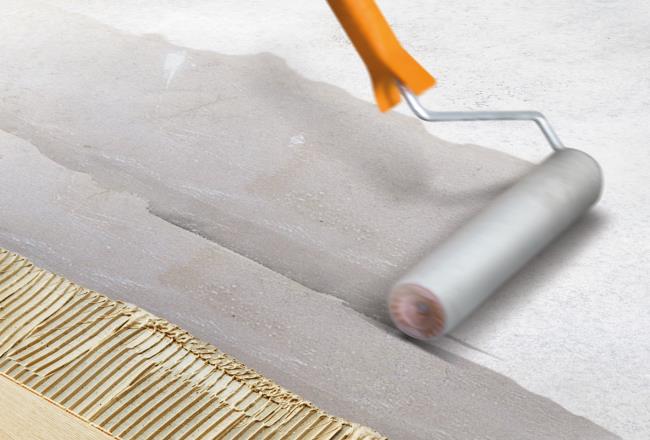 Story
Pasquick®-based primer for ultra-fast flooring installation
Time is at a premium in the construction industry due to a lack of skilled labor. That is why fast curing coating technologies are essential to speed up construction processes like the installation of floor coverings.
Pasquick® polyaspartic coating technology has already delivered the proven benefit of increased productivity in a variety of industries. In addition to its fast curing properties, Pasquick® technology also offers high mechanical performance and excellent chemical resistance.
Pasquick® based primer for flooring adhesives
Pasquick® based primers for flooring adhesives provide significant productivity gains in flooring installation, especially when used in combination with flooring adhesives based on silane-terminated polyurethanes from the Desmoseal® product range. Pasquick® technology enables the waiting time between applications of primer and flooring adhesive to be significantly shortened compared to standard reactive primers. This helps to reduce the overall flooring installation time.
"Time is money in flooring installation. With a Pasquick®-based primer a significant reduction of waiting time between application of primer and flooring adhesive of up to 90% is possible."
Fast curing Reduce the overall flooring installation time
Thick-layers possible Without bubble formation
Chemical resistance High resistance to many plasticizers used in the formulation of flooring adhesives